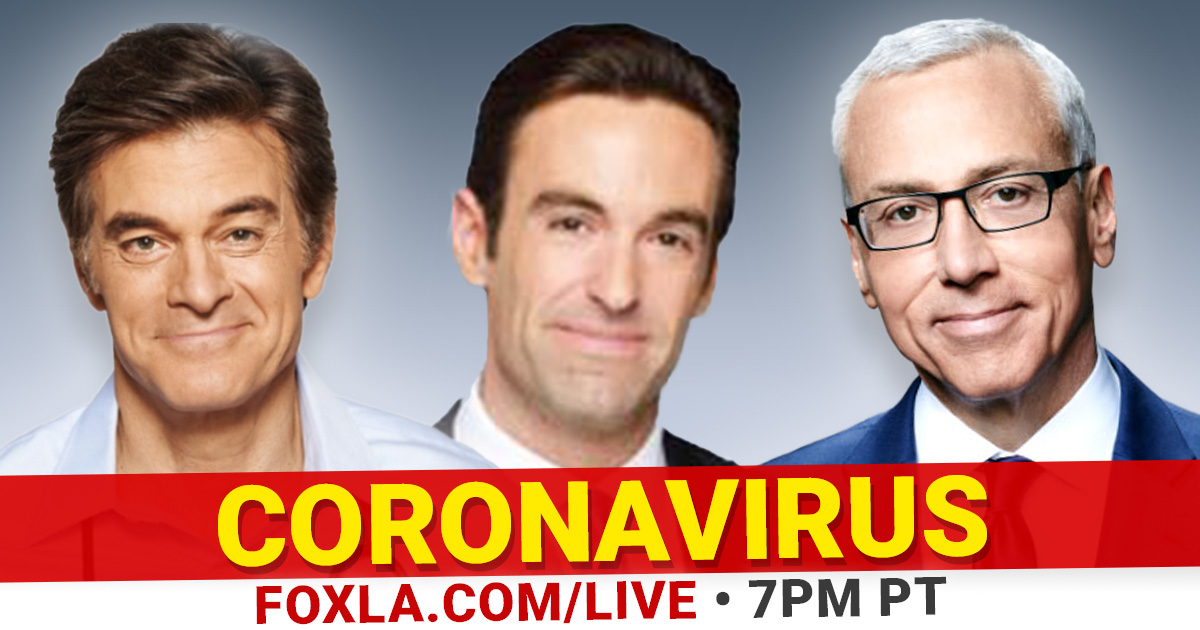 Dr. Drew & Dr. Oz Return To Fox 11: The Coronavirus Crisis 3-12-20
TONIGHT at 7pm PT: Dr. Oz returns with Dr. Drew and Elex Michaelson for FOX 11's special coverage of the Coronavirus Crisis. Watch every weeknight at 7PM PT at FoxLA.com.
MORE: Dr. Drew Pinsky is joining the team at FOX 11 LA for a special 2-week series on the Coronavirus, airing every night at 7PM PT. Alongside host Elex Michaelson, Dr. Drew will have an in-depth conversation about COVID-19 with real answers that cut through the panic and go straight to the facts.
Find more information and watch LIVE at FoxLA.com