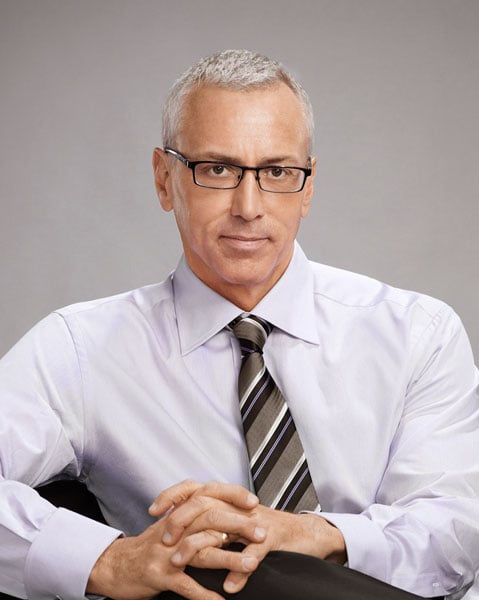 Dr. Drew Pinsky, known nationally as "Dr. Drew," has been a ubiquitous fixture both on television and radio for the entirety of his multi-faceted career.  The combination of running a thriving medical practice (he still treats patients!), while simultaneously cultivating a successful media career, has resulted in an unprecedented reservoir of expertise.  His work as a doctor of internal medicine/addiction specialist and prolific broadcaster has imbued him with the rare ability to examine any issue through the lenses of practical experience, scientific evidence and pragmatism.  Dr. Drew's career path has provided him with the reasoned perspective required to thoughtfully examine any number of topics.  Highly educated and deeply passionate, he is uniquely qualified to offer perspectives on matters relating to cultural and political trends, social issues, religion, sex, and health, just to name a few.  His diverse skill set qualifies him to serve in many different capacities.  As such, he is adept in the role of host, expert contributor, insightful interviewer and panel moderator.  Over the course of his professional life, Dr. Drew has been regarded as a beacon of truth, integrity, fairness, and common sense.
* * * * *
Dr. Drew hosts the hit MTV reality television series, Teen Mom OG, as well as all of the Teen Mom 2 reunion specials.  Dr. Drew shares his wisdom, opinions and humor on a variety of podcasts, including his newest, most popular show, Dr. Drew After Dark, a modern reincarnation of the popular Loveline Show, that can be found on the Your Mom's House platform.  He also hosts the award-winning Dr. Drew Podcast, and The Adam and Drew Show (co-hosted by Adam Carolla).  His newest project, drdrew.tv, is where Ask Dr. Drew and Dose of Dr. Drew livestream on a variety of platforms. It is the outlet where Drew explores relevant news topics, emerging science, social issues and much, much more.  Our guests include celebrities, politicians, authors, fellow physicians, influencers and experts on any number of topics.  It is an open forum where we take calls from viewers and dig into the issues that are important to our audience.
Dr. Drew was a news network staple for many years on HLN, where he hosted the Dr. Drew Show.  This format gave him the incredible opportunity to examine the human experience via a revolving panel of guests who shared opinions and expertise on any number timely issues.  This program served as a keen cultural barometer and provided a forum for spirited discourse on relevant topics of the day.
Dr. Drew's vast experience with treating addiction led to hosting stints on Celebrity Rehab with Dr. Drew, the wildly popular VH1 series that chronicled celebrities' struggle for sobriety, and Rehab with Dr. Drew, which followed the experiences of everyday people battling addiction.
Dr. Drew began his media career by hosting the nationally syndicated radio show, Loveline. This iconic show aired for over thirty-two years, and is where Dr. Drew amassed and honed his unparalleled insight into the American teenage experience.  This archetypal show became a cultural phenomenon that provided a platform for listeners (including adolescents and young adults) to ask questions and receive information, guidance and advice about sex, health and relationships.  Loveline was adapted to nightly television show that aired on MTV for several years.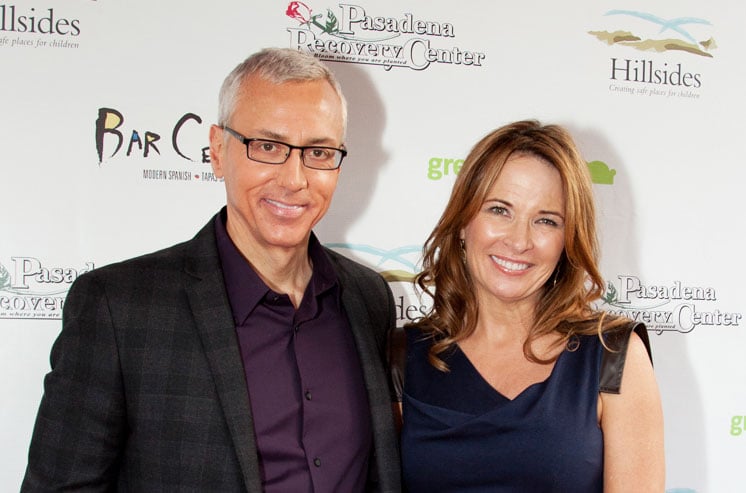 A much sought-after guest on the talk show and news circuits, Dr. Drew has made multiple appearances on Ellen, Oprah, Rachael Ray, The View, Dr. Oz, Steve Harvey Show, Wendy Williams, Jimmy Kimmel Live, Good Morning America, Today Show, CNN and the Fox News Channel.  Dr. Drew is also a popular public speaker.  During the course of his career, he has delivered several keynote speeches, served as a guest lecturer and moderator, and participated in numerous panels and public forums covering countless topics.
Dr. Drew is the author of the New York Times bestseller "The Mirror Effect: How Celebrity Narcissism is Seducing America" (Harper-Collins), and "Cracked: Putting Broken Lives Together Again" (Harper-Collins). Dr. Drew co-authored the first academic study on celebrities and narcissism. The study was published in the Journal of Research in Personality (Elsevier) and received worldwide press coverage.  Dr. Drew and his daughter, Paulina Pinsky, have written, It Doesn't Have to be Awkward, (available 9/21/21), a book for teens that provides solid advice for building healthy relationships.  In this funny, down-to-earth guide they address questions about crushes, friendships, sex and consent.    
Dr. Drew received his undergraduate degree from Amherst College and his M.D. from the University of Southern California, School of Medicine, where he remained for his residency. He then became Chief Resident at Huntington Hospital in Pasadena. Dr. Drew is a Diplomat of the American Board of Addiction Medicine and the American Board of Internal Medicine. He is also a fellow with the American College of Physicians (FACP). He has been appointed to the Alpha Omega Alpha Honor Medical Society and serves on the Board of Directors for the Prostate Cancer Foundation.
Dr. Drew lives in Pasadena, California with his wife Susan. Their triplets graduated from prestigious universities, have all obtained graduate degrees and are now pursuing careers in various fields.