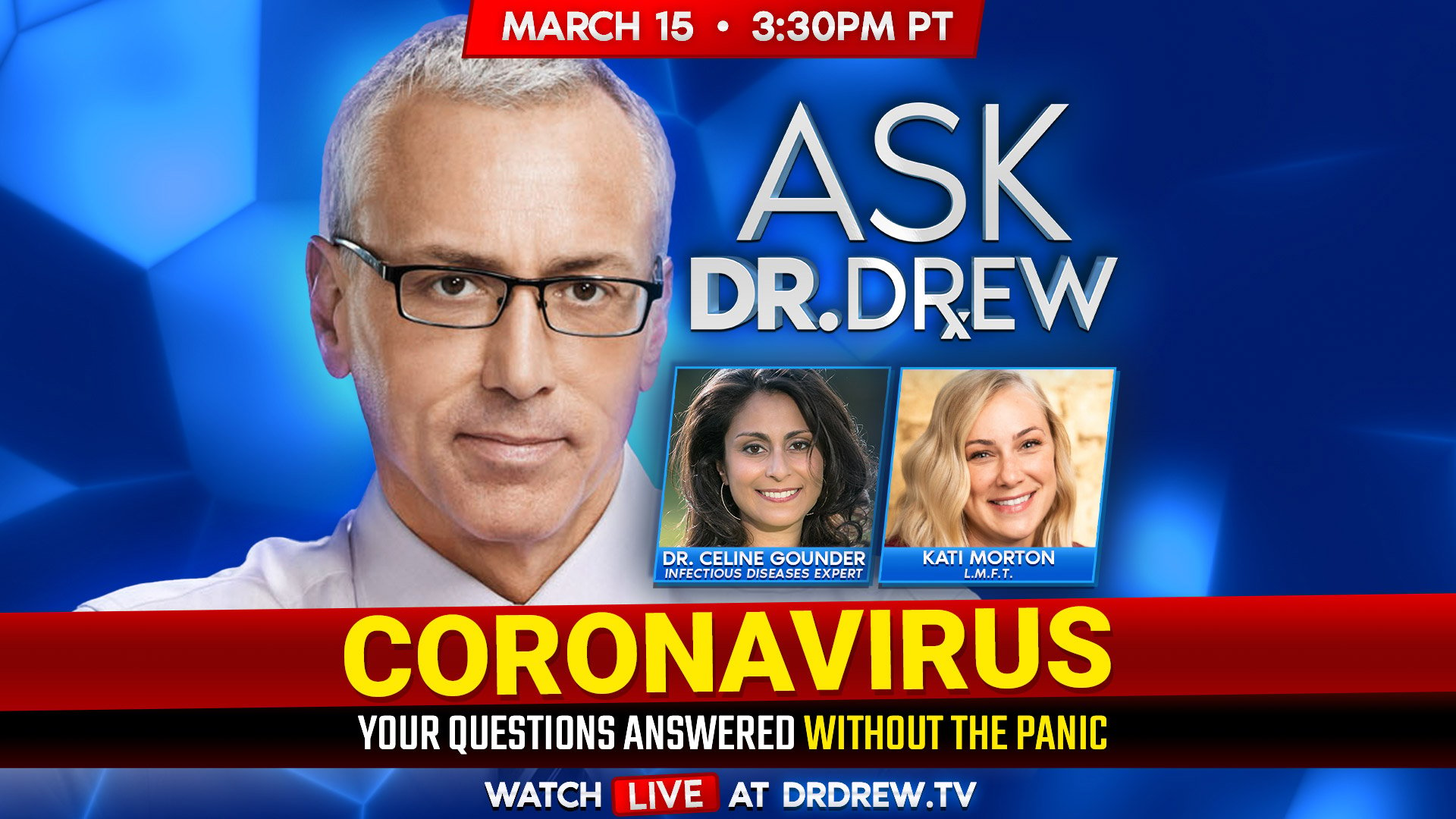 Ask Dr. Drew Coronavirus Questions: with Dr. Celine Gounder, Kati Morton, Greg Gutfeld & Scott Adams

On March 15 at 3:30pm PT, Dr. Drew Pinsky answers questions LIVE on a special episode of Ask Dr. Drew, with guests Dr. Celine Gounder (infectious diseases specialist) and Kati Morton (Licensed Marriage & Family Therapist), and surprise guests Scott Adams (Dilbert / Loserthink) and Greg Gutfeld (FOX's The Greg Gutfeld Show).
Watch for free at DrDrew.tv and sign up for alerts so you don't miss the show!
What are the symptoms of Coronavirus?
Who is in most danger from COVID-19?
Why is the outbreak causing so much panic?
Get answers to these questions and more on the latest episode of Ask Dr. Drew.
Ask Dr. Drew is produced by Kaleb Nation and Susan Sailer Pinsky.
---
** DON'T MISS IT: March 15 at 2PM PT – Dr. Drew is joined by stand-up comedian, actress, and radio host Nikki Glaser. WATCH NOW