Ask Dr. Drew with Tom Arnold, Andy Dick, Simona Mangiante & George Papadopolous – 5/17/2020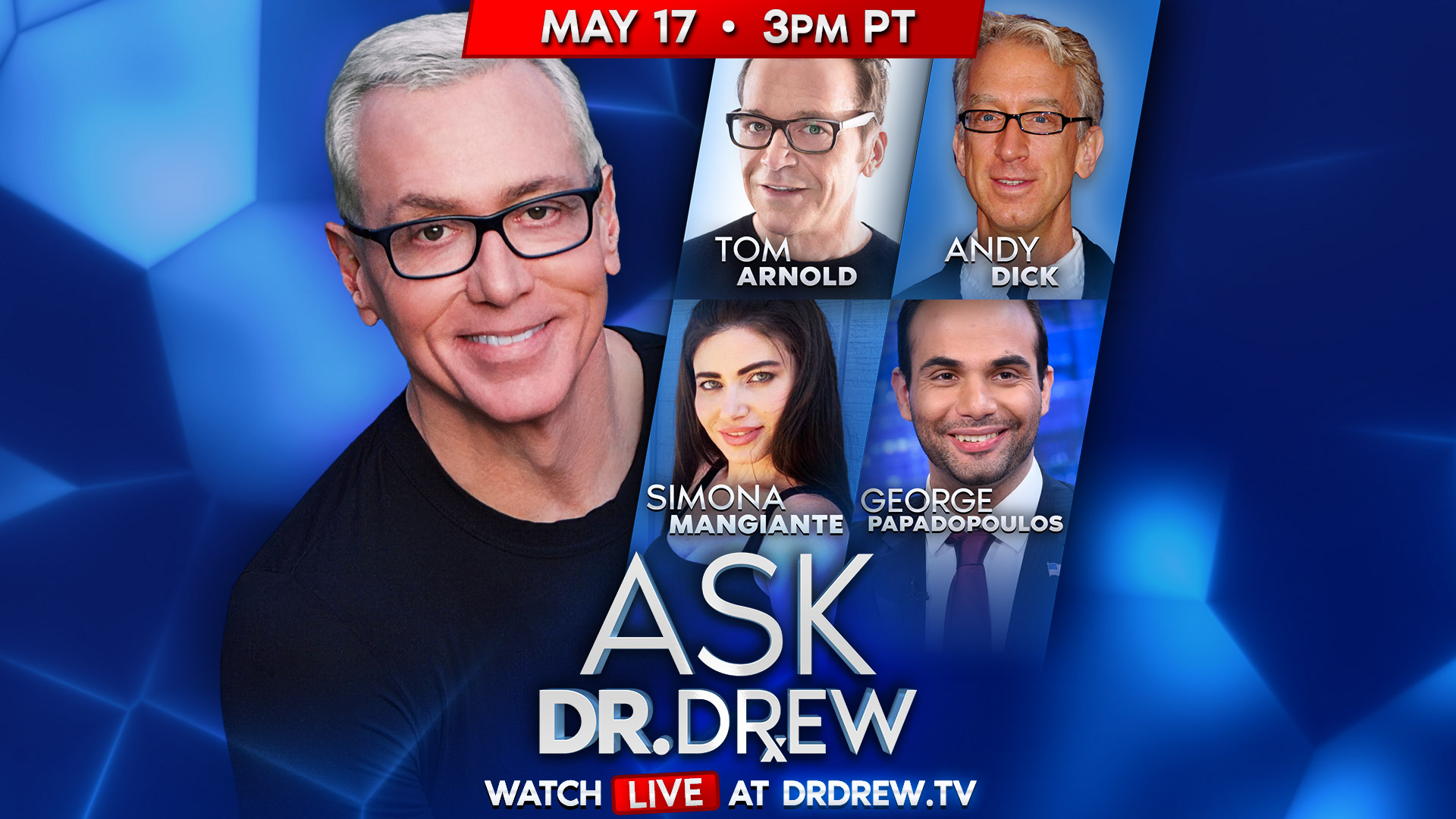 Ask Dr. Drew LIVE with Tom Arnold, Andy Dick, Simona Mangiante, and George Papadopolous on May 17, 2020, at 3pm PT! Sign up at drdrew.tv to get an alert when Dr. Drew is taking calls.
• Tom Arnold is a world-renowned actor and comedian. He hosts the new podcast Two In The Bush. More: twitter.com/tomarnold
• Andy Dick is a comedian, actor, and musician. Get a personalized message from Andy at Cameo.com/AndyDick! Follow Andy at twitter.com/andydick
• Simona Mangiante Papadopoulos is a lawyer, actress, and model. She is the former legal advisor to the presidency office of the European Parliament. Vote for Simona at MaximCoverGirl.com. Follow Simona at twitter.com/simonamangiante
• George Papadopoulos is the author of Deep State Target and a former member of the foreign policy advisory panel to Donald Trump's 2016 presidential campaign. More: twitter.com/GeorgePapa19
---
Ask Dr. Drew is produced by Kaleb Nation and Susan Pinsky.
This show is for entertainment and/or informational purposes only, and is not a substitute for medical advice, diagnosis, or treatment.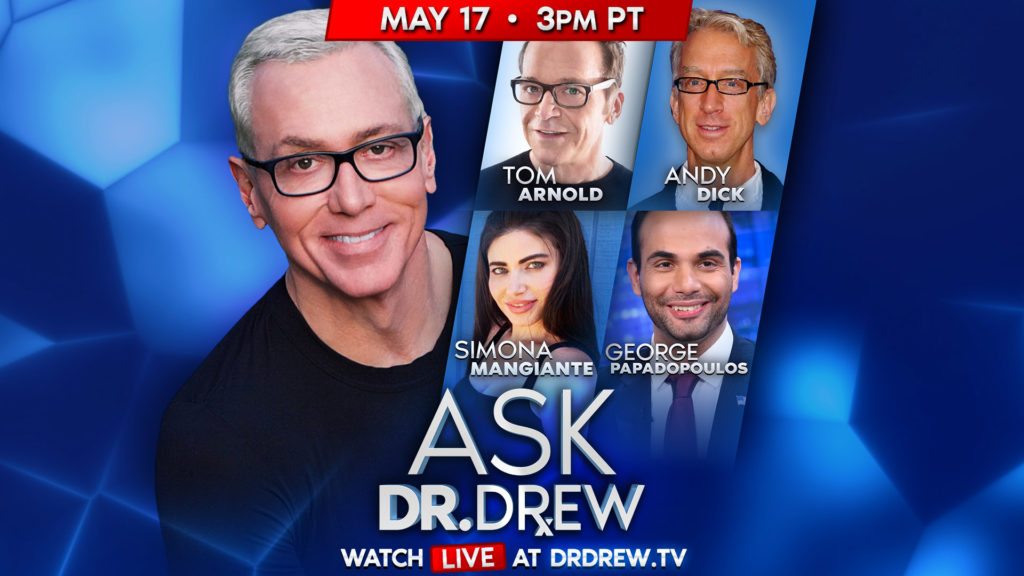 Ask Dr. Drew with Tom Arnold, Andy Dick, Simona Mangiante & George Papadopolous – 5/17/2020