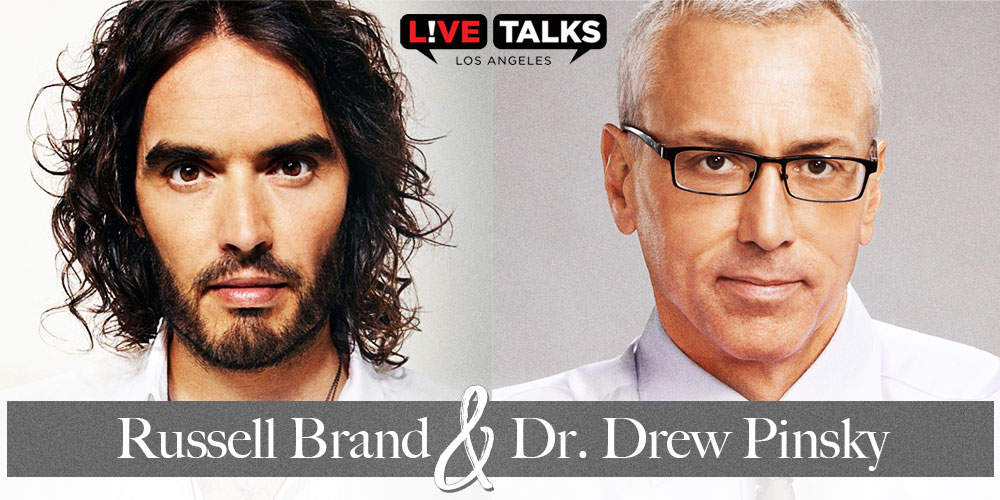 Russell Brand And Dr. Drew LIVE In A Conversation About Addiction & Recovery
On Friday, October 6, 2017, join Dr. Drew and Russell Brand for a discussion about Russell's upcoming book Recovery: Freedom from Our Addictions, presented by Live Talks LA.
For more info, visit LiveTalksLA.org, and get tickets at EventBrite.com.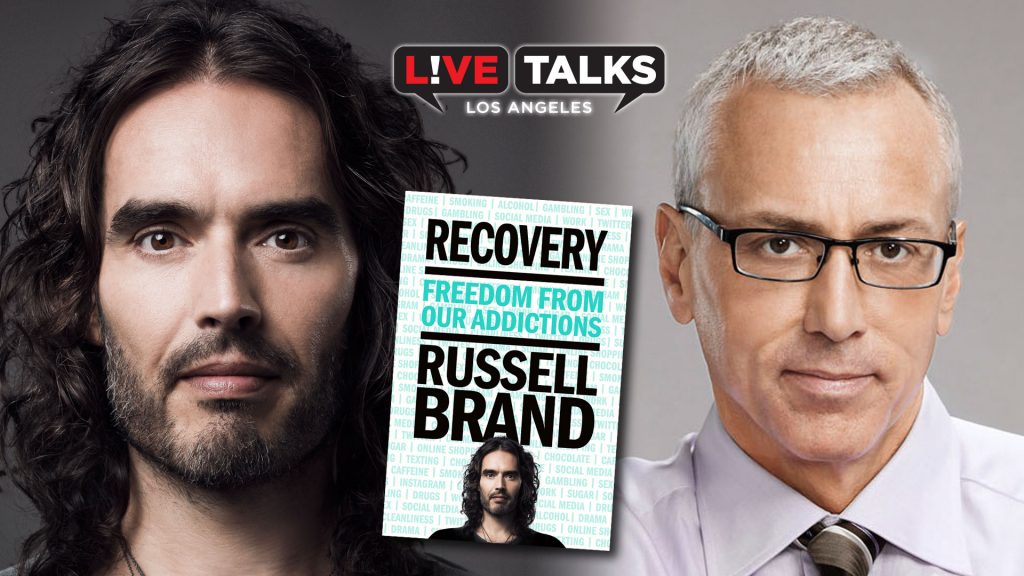 From the event:
Recovery: Freedom from Our Addictions is the definitive guide to addiction from someone who has struggled with heroin, alcohol, sex, fame, food, and staring at their phone.
"This manual for self-realization comes not from a mountain but from the mud…My qualification is not that I am better than you but I am worse. I am an addict."
—Russell Brand 
Also join Dr. Drew, Bob Forrest, and Russell Brand for a special episode of This Life #YouLive on October 6, 2017, 4:30PM PST, at Facebook.com/drdrew!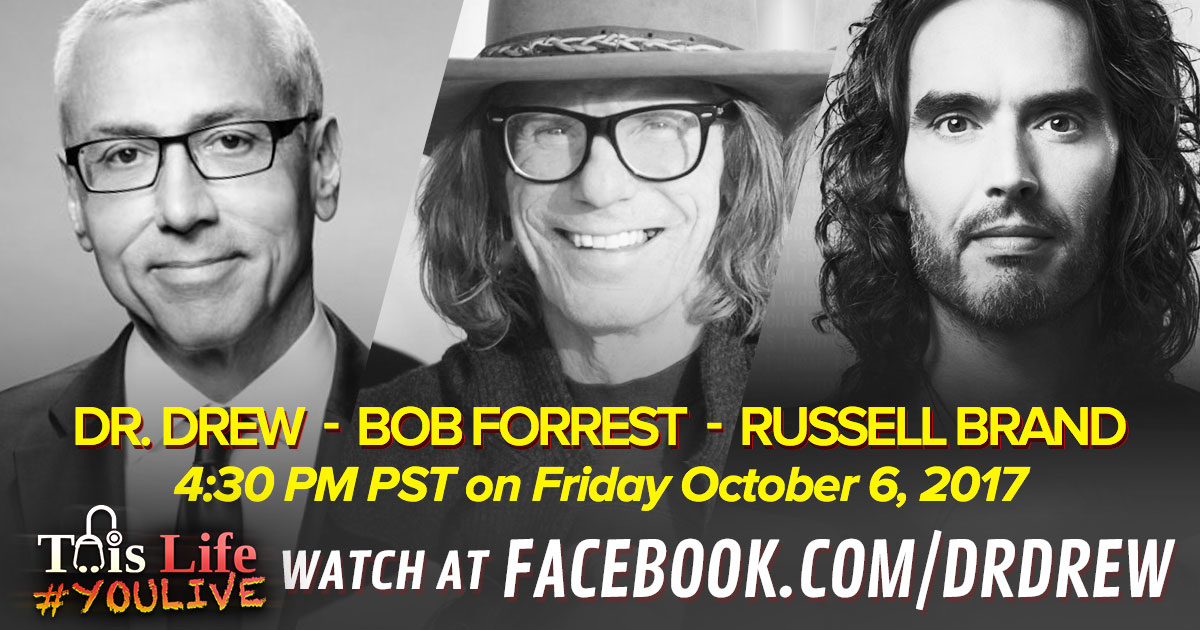 Russell Brand is an English comedian, actor, radio host, activist, and author of several bestselling books, including the New York Times bestsellers My Booky Wook and Revolution. He has had a number of major film roles including parts in Forgetting Sarah Marshall and Get Him to the Greek. He rose to fame as host of television's Big Brother's Big Mouth. He's been in all the twelve-step fellowships going, started his own men's group, is a therapy regular and a practiced yogi. Funded by his profits from Revolution, Russell opened a nonprofit coffee house in London run as a social enterprise by former drug addicts in abstinence-based recovery programs. He lives in London, England. Visit his website.