Pain Relief With Technology: Yona Shtern & Dr. Kyle Bergquist Discuss Hapbee Wearable – Ask Dr. Drew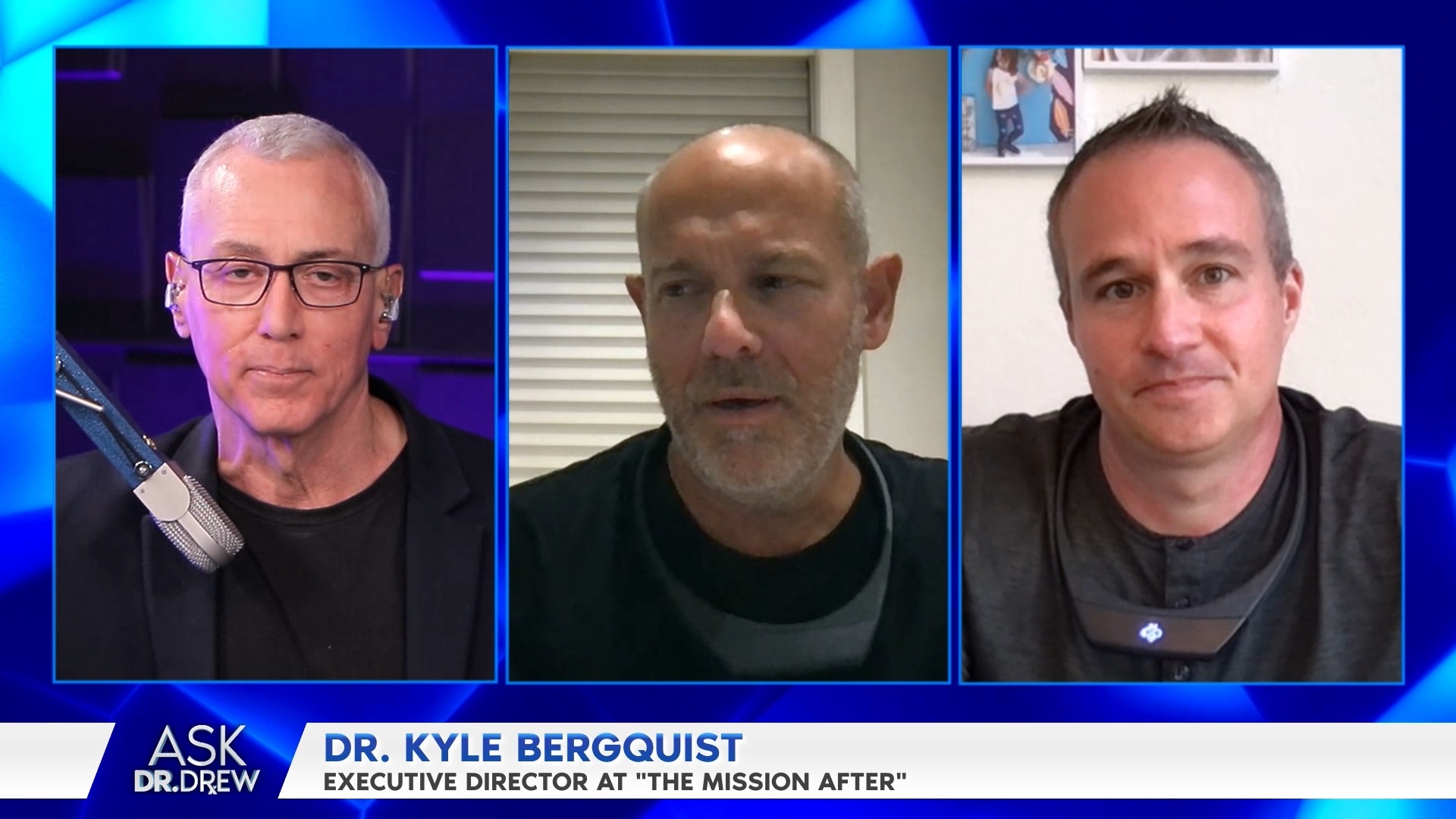 Yona Shtern (CEO of Hapbee Technologies) and Dr. Kyle Bergquist (founder of The Mission After nonprofit) join Dr. Drew to discuss the results of Hapbee's military focus group, and how Hapbee's technology can help with the treatment of physical and emotional pain. This episode is sponsored by Hapbee. Learn more at hapbee.com
Images © 2022 Hapbee Technologies Inc. All rights reserved. The statements on this page have not been evaluated by the FDA. This product is not intended to diagnose, treat, cure, or prevent any disease.
ABOUT HAPBEE
Canadian-based Hapbee is a wearable wellness technology company that aims to help people enhance how they feel. Powered by patented ultra-low radio frequency energy (ulRFE®) technology, Hapbee delivers low-power electromagnetic signals designed to produce sensations such as Happy, Alert, Focus, Relax, and others. The Company has offices in Montreal, Vancouver, Seattle and Phoenix.
Hapbee blends are derived from the distinct magnetic signatures of compounds like caffeine, nicotine and melatonin to deliver sensations such as Happy, Alert, Focus, Relax, Calm and Sleep without the side-effects or chemical dependencies that might otherwise result from the substances. They are played digitally through the Hapbee Headband using ultra-low frequency electromagnetic signals.
Hapbee allows users to play the same magnetic signatures that compounds like melatonin, caffeine, adenosine, nicotine, CBD would otherwise release in your body to trigger feelings like deep sleep, awake, drowsy, calm, focus and relaxed. Think Spotify for how you want to feel. It's totally Star Trek, totally game-changing and totally works. Athletes, military vets, professionals are among the growing community of Hapbee users.
ABOUT YONA SHTERN
Yona Shtern in CEO of Hapbee – a publicly-traded, wearable wellness technology company that is on a mission to improve the lives of 10 million people. Hapbee (which trades under the ticker symbol HAPB on the TSXV) puts people in control of how the feel, work, play and sleep – all without the nasty side effects of ingesting pills, drinks or any other substances that carry all kinds of nasty side effects that come with ingesting and metabolizing them.
Yona is a serial entrepreneur and business builder who has successfully scaled disruptive businesses in technology and consumer goods. He was CEO of Arrive (digital parking), CEO of Beyond the Rack (e-commerce marketplace), Board Member at Swap.com (resale marketplace) and previously led e-commerce & database marketing for Saks Avenue, Avon Products and Microcell Telecommunications. He was Start Up Canada's Entrepreneur of The Year in 2014 and is frequent speaker to management students at McGill University (his alma mater), Yale and at many start up and business conferences,
He is married to the inspirational Chef Nathalie Kaspy (Criminologist, Chef, Founder of DoughNats and finalist for RBC Female Entrepreneur of the Year in 2019). Their union and her counsel is what drives him every single day. Together they have raised 5 incredible children – Sarah & Jake (based in LA), Isabelle (living in Paris), Adam and Grace (in Montreal).
ABOUT DR. KYLE BERGQUIST
Dr. Kyle Bergquist DC founded and acts as executive director of The Mission After (2017), a 501c3 non-profit dedicated to helping veterans explore innovative treatments for physical and emotional pain.
Kyle produced the documentary film "Wise Endurance" in 2018, which followed combat veterans seeking out regenerative medicine for Traumatic Brain Injuries.
Recently, he directed and produced the documentary film "Warrior's Journey", aimed at exploring psychedelics for post-traumatic stress and moral wounds.
Watch a teaser for Warrior's Journey: https://vimeo.com/639198954
ABOUT DR. DREW
For over 30 years, Dr. Drew Pinsky has offered guidance to millions on popular shows like Celebrity Rehab (VH1), Dr. Drew On Call (HLN), Teen Mom OG (MTV), and the iconic radio show Loveline. He hosts a variety of hit podcasts including YMH's Dr. Drew After Dark, the Dr. Drew Podcast, The Adam and Drew Show, and drdrew.com's live show Ask Dr. Drew. He is the author of the NYT bestseller "The Mirror Effect: How Celebrity Narcissism is Seducing America" and "Cracked: Putting Broken Lives Together Again" along with "It Doesn't Have To Be Awkward" coauthored with his daughter Paulina Pinsky.
Dr. Drew received his undergraduate degree from Amherst College and his M.D. from USC. He was Chief Resident at Huntington Hospital, and is a Diplomat of the American Board of Addiction Medicine. As a board certified doctor of internal medicine and an addiction specialist, Dr. Drew still treats patients at his medical practice in Pasadena, California. Watch all of Dr. Drew's latest shows at drdrew.com
ABOUT THE SHOW
Ask Dr. Drew is produced by Kaleb Nation (https://kalebnation.com) and Susan Pinsky (twitter.com/firstladyoflove). This show is for entertainment and/or informational purposes only, and is not a substitute for medical advice, diagnosis, or treatment.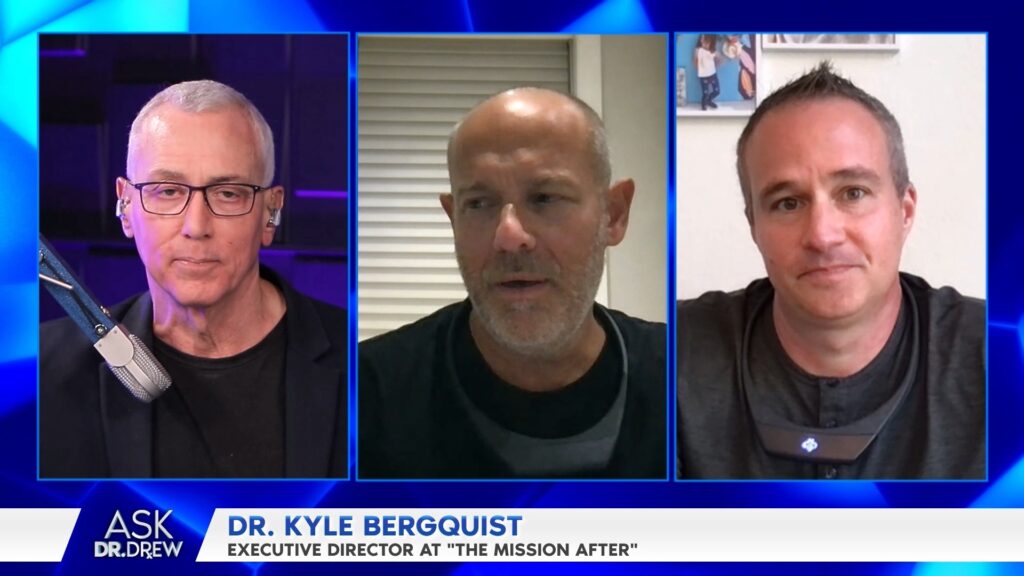 Pain Relief With Technology: Yona Shtern & Dr. Kyle Bergquist Discuss Hapbee Wearable – Ask Dr. Drew