Misinformation vs. Censorship: Who Decides What's True? Why CA's "Medical Misinformation" AB 2098 Is Concerning – Ask Dr. Drew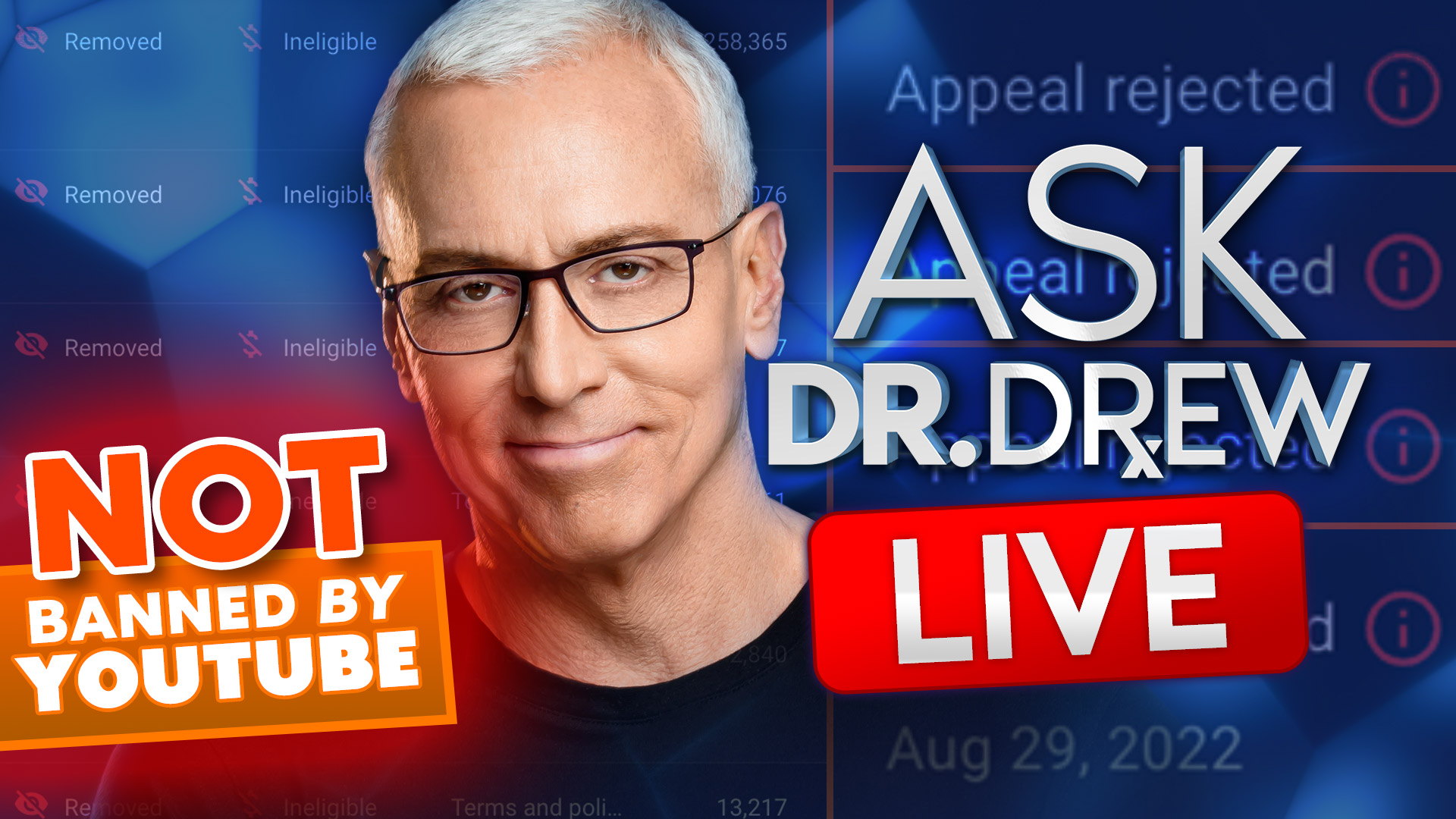 After being slammed with multiple strikes from YouTube for "medical misinformation" violations, Dr. Drew's account received a review from a human moderator and was reinstated. Unfortunately the reversal came too late for the highly-anticipated live interview with Dr. Robert Malone (WATCH: https://drdrew.com/8312022).
Though this is a positive step, it's concerning that a social media uproar was the only way to get a response, especially when considering the vast number of other creators who are unable to get media attention. Most creators have no recourse when their voices are censored by big tech platform algorithms.
These events also add an alarming layer to recent news that California's state Senate passed AB 2098, a bill that threatens doctors with disciplinary action if they share "misinformation". Though seemingly well-intentioned, the bill's vague terms could easily be weaponized to censor medical experts simply for disagreeing with their peers.
Who decides what is misinformation? How often throughout history has the "expert consensus" been wrong about previously-accepted medical topics like lobotomies… eugenics… opioid prescriptions… the Tuskegee Syphilis Study…? Correcting the record, years or decades later, cannot repair the damage that was done to the reputations of doctors who spoke out and were silenced.
Here we go again. @TeamYouTube put another strike on my channel because I showed an unedited pic of my spontaneous raccoon eye after my J&J vaccine. I even said "the CDC states COVID-19 vaccines are safe & effective." Are medical doctors not allowed to discuss medicine anymore? pic.twitter.com/QZhMWCGgtv

— Dr. Drew (@drdrew) August 29, 2022
we reviewed your appeal and reinstated the video bc there were violations found.

— TeamYouTube (@TeamYouTube) August 31, 2022
---
LINKS FROM THIS EPISODE
California advances medical misinformation bill – Axios.com
Omicron boosters are coming, but they weren't tested on people. Here's what you need to know – Twitter.com/TIME
---
Ask Dr. Drew is produced by Kaleb Nation and Susan Pinsky. This show is for entertainment and/or informational purposes only, and is not a substitute for medical advice, diagnosis, or treatment.
SPONSORED BY
• GENUCEL – Using a proprietary base formulated by a pharmacist, Genucel has created skincare that can dramatically improve the appearance of facial redness and under-eye puffiness. Genucel uses clinical levels of botanical extracts in their cruelty-free, natural, made-in-the-USA line of products. Get 10% off with promo code DREW at https://genucel.com/drew
GEAR PROVIDED BY
• BLUE MICS – After more than 30 years in broadcasting, Dr. Drew's iconic voice has reached pristine clarity through Blue Microphones. But you don't need a fancy studio to sound great with Blue's lineup: ranging from high-quality USB mics like the Yeti, to studio-grade XLR mics like Dr. Drew's Blueberry. Find your best sound at https://drdrew.com/blue
• ELGATO – Every week, Dr. Drew broadcasts live shows from his home studio under soft, clean lighting from Elgato's Key Lights. From the control room, the producers manage Dr. Drew's streams with a Stream Deck XL, and ingest HD video with a Camlink 4K. Add a professional touch to your streams or Zoom calls with Elgato. See how Elgato's lights transformed Dr. Drew's set: https://drdrew.com/sponsors/elgato/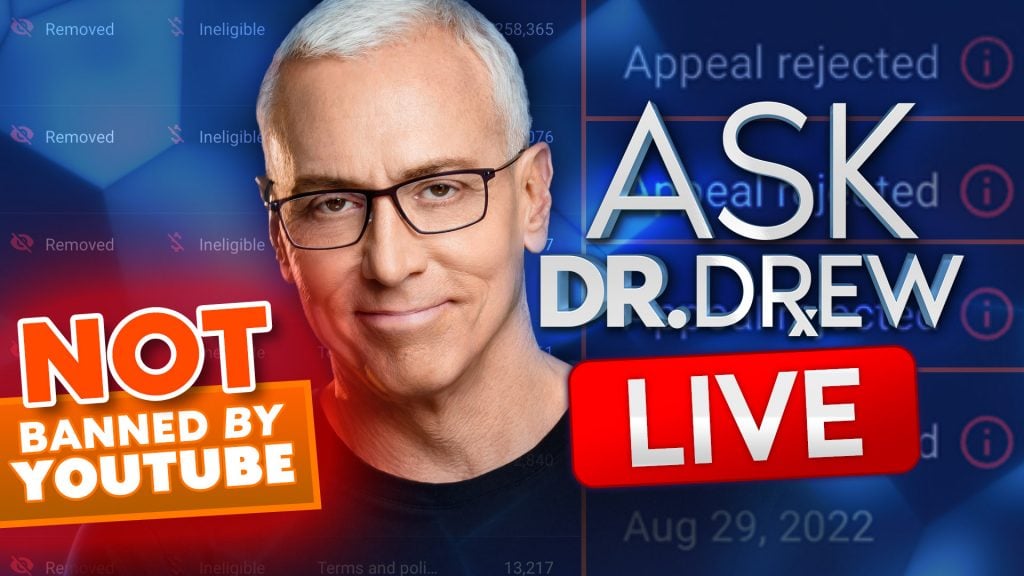 Misinformation vs. Censorship: Who Decides What's True? Why CA's "Medical Misinformation" AB 2098 Is Concerning – Ask Dr. Drew