Leaving a 6-Figure Job To Start a 7-Figure Company: Rhonda Swan & The Unstoppable Family – Ask Dr. Drew
Rhonda Swan, her husband Brian, and daughter Hanalei are known as "The Unstoppable Family." When Rhonda and Brian met on the beach in San Diego, both were living a successful corporate life. The birth of their daughter inspired them to pursue their true calling: travel, family, and personal and financial freedom.
After graduating with an MBA, Rhonda Swan managed ad campaigns for a major pharmaceutical company. She left a 6-figure corporate job when she realized that its demanding culture would have negative long-term effects on her family. Since then, she founded a 7-figure marketing agency and travels the world with her husband and daughter – hosting podcasts, writing books, and sharing their story with over 1 million followers online.
She joins Ask Dr. Drew to discuss the transition from corporate life to entrepreneurship, a tumultuous childhood affected by her father's drug addiction, and how she overcame painful struggles on her way to success.
Learn more about Rhonda Swan and her family at UnstoppableFamily.com
---
Ask Dr. Drew is produced by Kaleb Nation and Susan Pinsky. This show is for entertainment and/or informational purposes only, and is not a substitute for medical advice, diagnosis, or treatment.
SPONSORED BY
• GENUCEL – Using a proprietary base formulated by a pharmacist, Genucel has created skincare that can dramatically improve the appearance of facial redness and under-eye puffiness. Genucel uses clinical levels of botanical extracts in their cruelty-free, natural, made-in-the-USA line of products. Get 10% off with promo code DREW at https://genucel.com/drew
GEAR PROVIDED BY
• BLUE MICS – After more than 30 years in broadcasting, Dr. Drew's iconic voice has reached pristine clarity through Blue Microphones. But you don't need a fancy studio to sound great with Blue's lineup: ranging from high-quality USB mics like the Yeti, to studio-grade XLR mics like Dr. Drew's Blueberry. Find your best sound at https://drdrew.com/blue
• ELGATO – Every week, Dr. Drew broadcasts live shows from his home studio under soft, clean lighting from Elgato's Key Lights. From the control room, the producers manage Dr. Drew's streams with a Stream Deck XL, and ingest HD video with a Camlink 4K. Add a professional touch to your streams or Zoom calls with Elgato. See how Elgato's lights transformed Dr. Drew's set: https://drdrew.com/sponsors/elgato/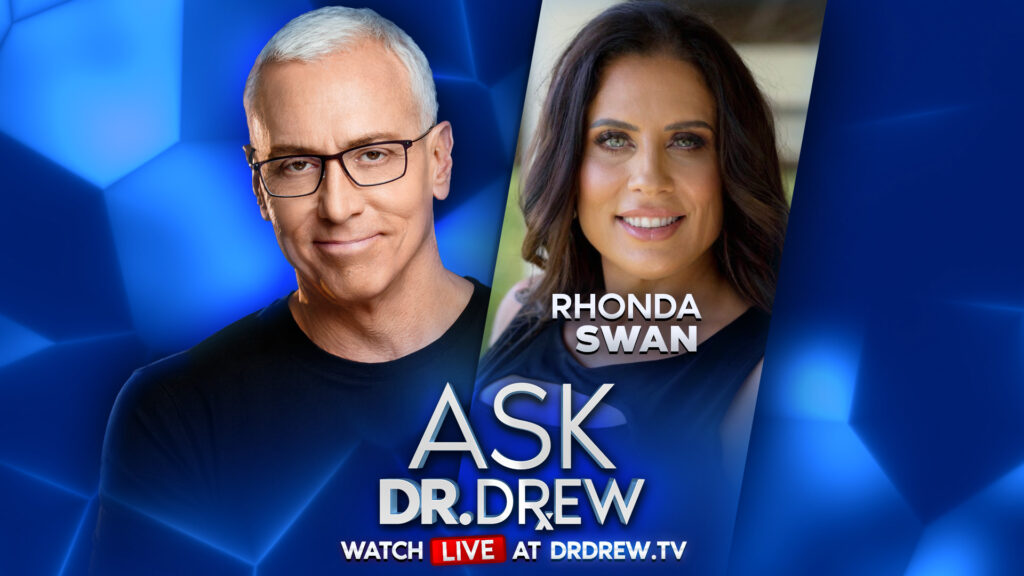 Leaving a 6-Figure Job To Start a 7-Figure Company: Rhonda Swan & The Unstoppable Family – Ask Dr. Drew