Hapbee Technology & Science: Brian Mogen Ph.D. Discusses Hapbee Smart Wearable – Ask Dr. Drew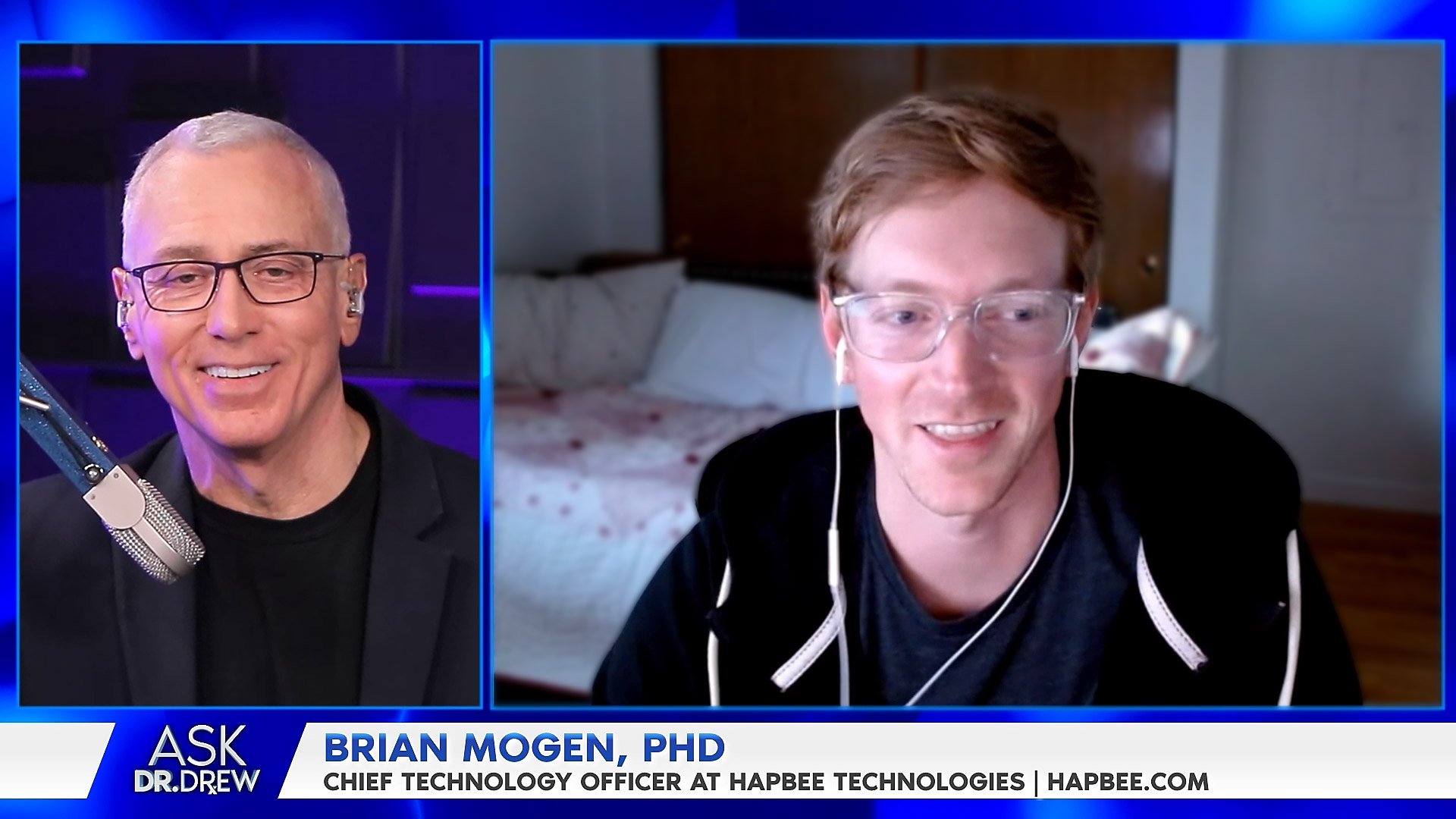 Brian Mogen Ph.D. is the Chief Technology Officer at Hapbee Technologies. He joins Dr. Drew to discuss the root science and exciting potential of the Hapbee device.
This episode is sponsored by Hapbee. Learn more at hapbee.com
Images © 2022 Hapbee Technologies Inc. All rights reserved. The statements on this page have not been evaluated by the FDA. This product is not intended to diagnose, treat, cure, or prevent any disease.
ABOUT HAPBEE
Hapbee's smart wellness technology empowers you to change how you feel. They've replicated the unique magnetic signatures of popular mood-changing ingredients (like caffeine and melatonin) which, when played through your Hapbee device, safely activate the effects of the ingredients in your body without you ingesting them. It's all managed from their user-friendly app, so you're always in control. Whether you're looking for a creative boost, sharpened focus, or a night of deep sleep, just put it on and change how you feel. Feel Hapbee.
ABOUT DR. BRIAN MOGEN
Brian Mogen is Hapbee's resident expert in translational science and neuromodulation. Throughout his career, Dr. Mogen has successfully built next-generation electronics and software platforms in both medical and non-medical spheres. His experience also includes being the co-founder of a data platform for sensor-based digital health delivery. As Chief Scientific Officer, Dr. Mogen oversees signal testing and hardware and software development for Hapbee, as well as assisting with R&D and product roadmaps.
Dr. Mogen's background consists of studying biomedical engineering at the University of Wisconsin-Madison and receiving a Ph.D. in brain-computer interfaces from the University of Washington. His extensive published research is namely in the fields of translational neuroscience, microfluidics, and electronics hardware.
ABOUT DR. DREW
For over 30 years, Dr. Drew Pinsky has offered guidance to millions on popular shows like Celebrity Rehab (VH1), Dr. Drew On Call (HLN), Teen Mom OG (MTV), and the iconic radio show Loveline. He hosts a variety of hit podcasts including YMH's Dr. Drew After Dark, the Dr. Drew Podcast, The Adam and Drew Show, and drdrew.com's live show Ask Dr. Drew. He is the author of the NYT bestseller "The Mirror Effect: How Celebrity Narcissism is Seducing America" and "Cracked: Putting Broken Lives Together Again" along with "It Doesn't Have To Be Awkward" coauthored with his daughter Paulina Pinsky.
Dr. Drew received his undergraduate degree from Amherst College and his M.D. from USC. He was Chief Resident at Huntington Hospital, and is a Diplomat of the American Board of Addiction Medicine. As a board certified doctor of internal medicine and an addiction specialist, Dr. Drew still treats patients at his medical practice in Pasadena, California. Watch all of Dr. Drew's latest shows at https://drdrew.com/
ABOUT THE SHOW
Ask Dr. Drew is produced by Kaleb Nation (kalebnation.com) and Susan Pinsky (twitter.com/firstladyoflove). This show is for entertainment and/or informational purposes only, and is not a substitute for medical advice, diagnosis, or treatment.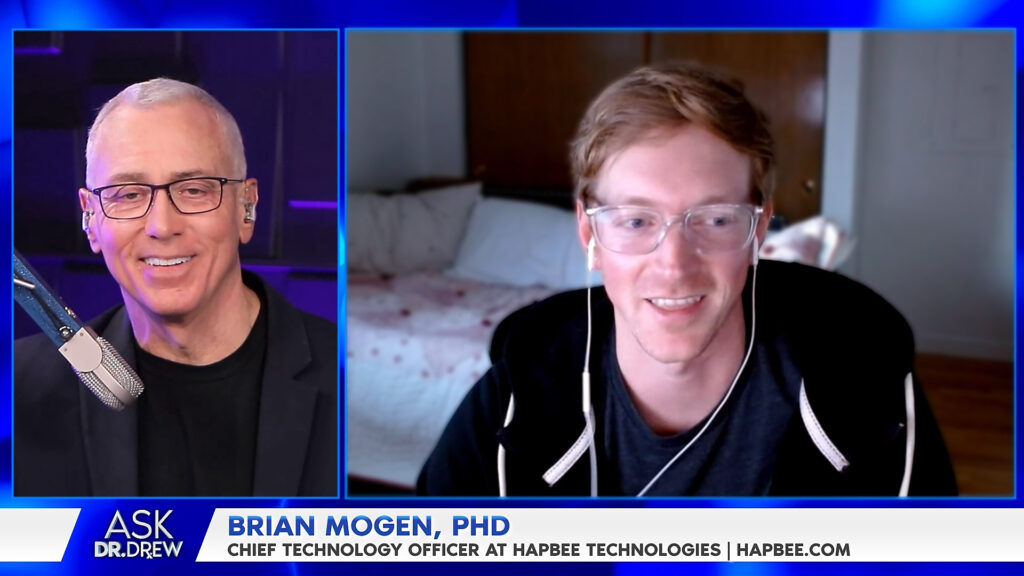 Hapbee Technology & Science: Brian Mogen Ph.D. Discusses Hapbee Smart Wearable – Ask Dr. Drew