Charlotte Laws (Fierce Mom in Netflix's "The Most Hated Man On The Internet") on Revenge Websites & Hunter Moore In 2022 – Ask Dr. Drew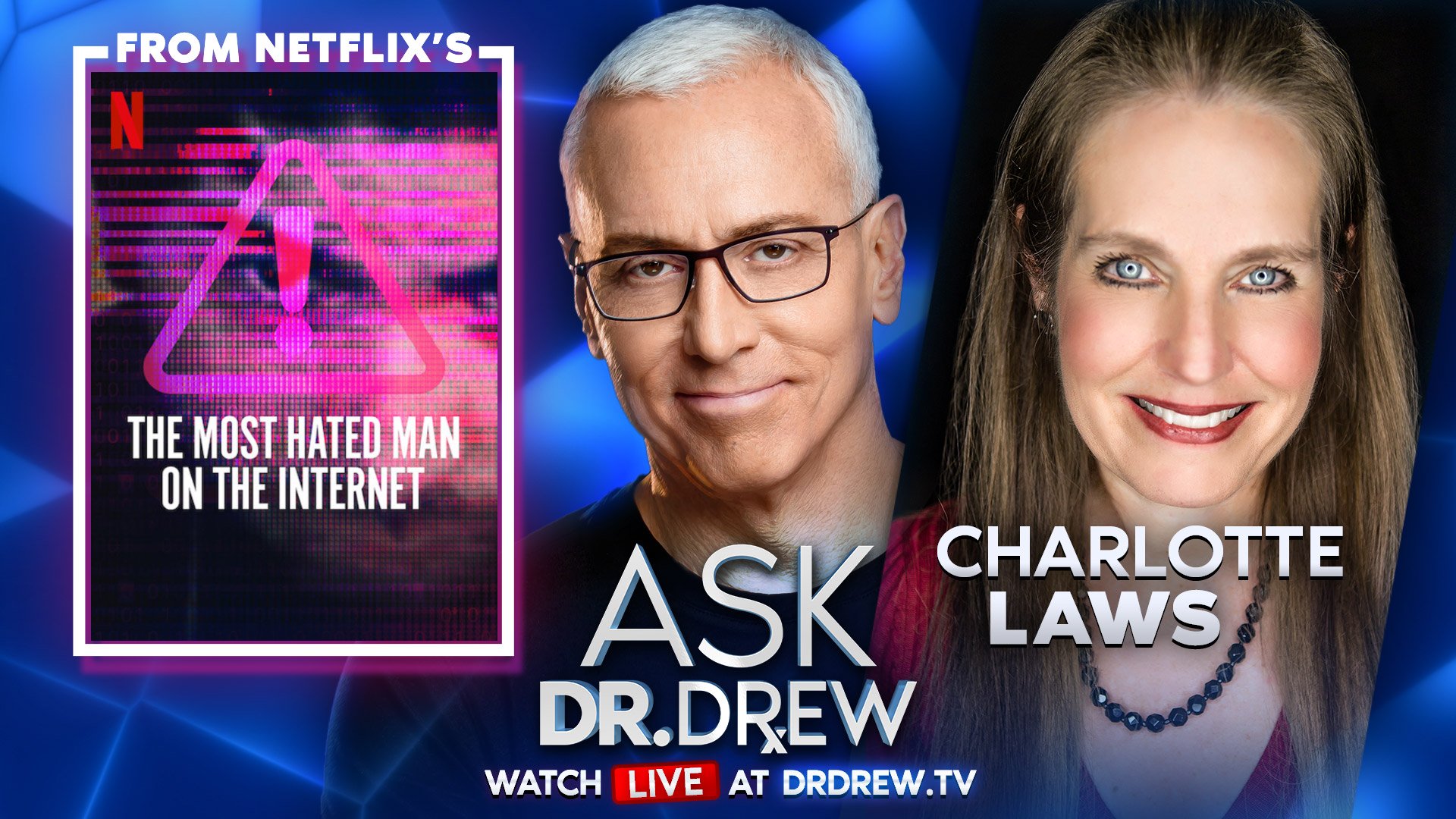 In a special LIVE show, Charlotte Laws reunites with Dr. Drew to discuss the aftermath of the events in Netflix's explosive docuseries "The Most Hated Man On The Internet" and to reveal what's happened in the 10 years since her appearance on Dr. Drew's HLN TV show that helped expose Hunter Moore's crimes to the world.
---
---
After a topless photo of Charlotte Laws' daughter was hacked and posted on a revenge porn website, Laws worked tirelessly for two years to bring the website owner (Hunter Moore) to justice. He eventually went to prison. Laws is known throughout the world as the "Erin Brockovich of revenge porn." To date, she has helped over 500 victims of nonconsensual pornography, sextortion, and morphed porn. She has also assisted legislators in getting anti-revenge porn laws passed throughout the U.S. and hopes a federal law will be in place soon.
Dr. Charlotte Laws is an author, columnist, and public speaker. She was the star of the NBC show, "The Filter" (4 years), a political pundit on BBC television (6 years), and a southern California politician (councilmember and city commissioner – 8 years). She has had over 30 different jobs, some quite unusual: lecturer at the FBI Academy in Quantico, private eye, director of a legal corporation, cab driver, actress, chip chatter, fashion designer, nurse, backup singer for an Elvis imitator, bodyguard, magazine cover girl, Realtor, stand-up comic, et al. Laws was voted "one of the 30 fiercest women in the world" by Buzzfeed and is the recipient of the Los Angeles Animal Humanitarian Award.
Follow her at twitter.com/CharlotteLaws
---
Ask Dr. Drew is produced by Kaleb Nation and Susan Pinsky. This show is for entertainment and/or informational purposes only, and is not a substitute for medical advice, diagnosis, or treatment.
SPONSORED BY
• GENUCEL – Using a proprietary base formulated by a pharmacist, Genucel has created skincare that can dramatically improve the appearance of facial redness and under-eye puffiness. Genucel uses clinical levels of botanical extracts in their cruelty-free, natural, made-in-the-USA line of products. Get 10% off with promo code DREW at https://genucel.com/drew
GEAR PROVIDED BY
• BLUE MICS – After more than 30 years in broadcasting, Dr. Drew's iconic voice has reached pristine clarity through Blue Microphones. But you don't need a fancy studio to sound great with Blue's lineup: ranging from high-quality USB mics like the Yeti, to studio-grade XLR mics like Dr. Drew's Blueberry. Find your best sound at https://drdrew.com/blue
• ELGATO – Every week, Dr. Drew broadcasts live shows from his home studio under soft, clean lighting from Elgato's Key Lights. From the control room, the producers manage Dr. Drew's streams with a Stream Deck XL, and ingest HD video with a Camlink 4K. Add a professional touch to your streams or Zoom calls with Elgato. See how Elgato's lights transformed Dr. Drew's set: https://drdrew.com/sponsors/elgato/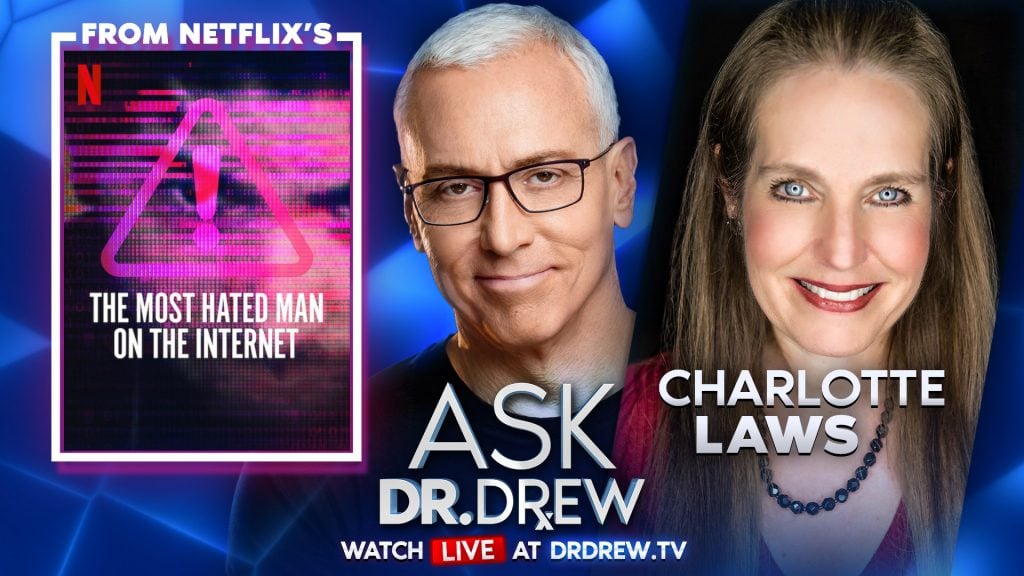 Charlotte Laws (Fierce Mom in Netflix's "The Most Hated Man On The Internet") on Revenge Websites & Hunter Moore In 2022 – Ask Dr. Drew