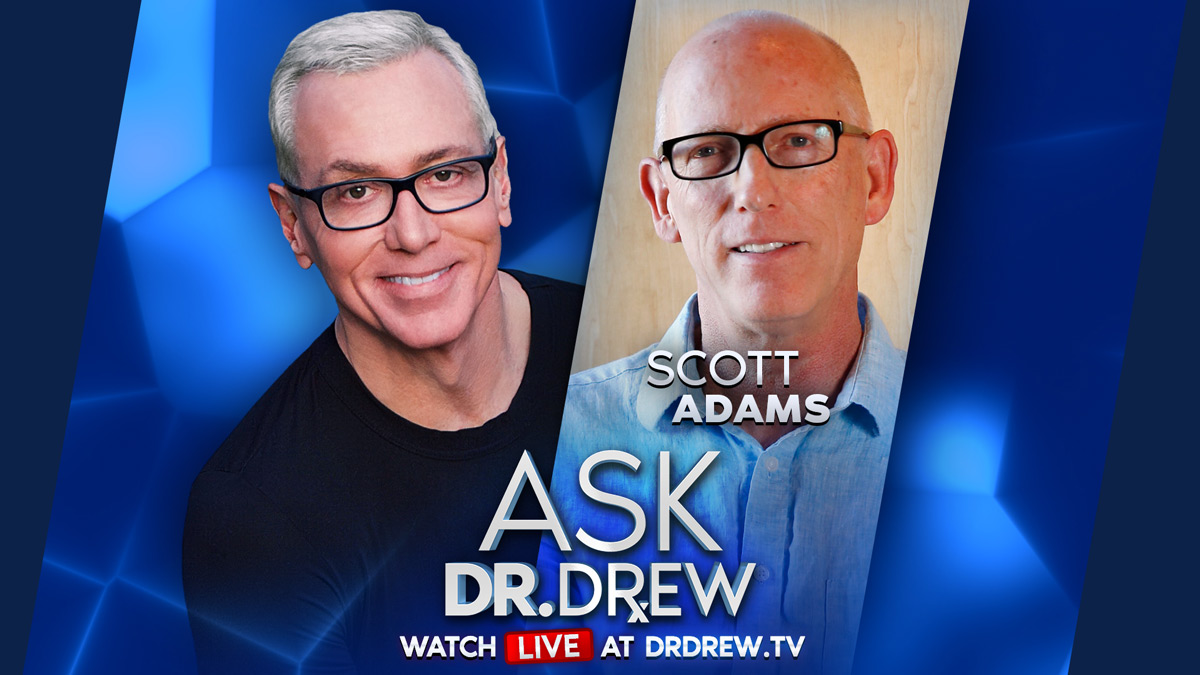 Scott Adams – Creator of Dilbert – Speaks on Unexplained Wuhan Videos, Simulation Theory & More – Ask Dr. Drew – Episode 43

In January 2020, videos from China claimed to show people collapsing in the streets from COVID-19. But to this day, none of these videos have been authenticated – and the WHO says that sudden fainting from the coronavirus would be "atypical." So what really happened? And how did this influence our earliest understanding of the coronavirus? Scott Adams joins Dr. Drew to discuss this mystery, simulation theory, lockdowns, and more.
Scott Adams is the creator of Dilbert, which has over 70 million books and products in print. Online, Scott Adams is renowned for his provocative discussions about politics, censorship, and media bias. Order Scott Adam's book LOSERTHINK at http://go.drdrew.com/loserthink
Follow Scott Adams on Locals at https://scottadams.locals.com/
Watch more Dr. Drew episodes with Scott Adams at https://drdrew.com/?post_type=post&s=scott+adams 
JOIN THE SHOW: Raise your hand on Clubhouse at https://clubhouse.com/@DrDrew to ask Dr. Drew anything!
Ask Dr. Drew is produced by Kaleb Nation and Susan Pinsky. This show is for entertainment and/or informational purposes only, and is not a substitute for medical advice, diagnosis, or treatment.
SPONSORS
• BLUE MICS – After more than 30 years in broadcasting, Dr. Drew's iconic voice has reached pristine clarity through Blue Microphones. But you don't need a fancy studio to sound great with Blue's lineup: ranging from high-quality USB mics like the Yeti, to studio-grade XLR mics like Dr. Drew's Blueberry. Find your best sound at https://drdrew.com/blue
• HYDRALYTE – "In my opinion, the best oral rehydration product on the market." Dr. Drew recommends Hydralyte's easy-to-use packets of fast-absorbing electrolytes. Learn more about Hydralyte and use DRDREW25 at checkout for a special discount at https://drdrew.com/hydralyte
• ELGATO – Every week, Dr. Drew broadcasts live shows from his home studio under soft, clean lighting from Elgato's Key Lights. From the control room, the producers manage Dr. Drew's streams with a Stream Deck XL, and ingest HD video with a Camlink 4K. Add a professional touch to your streams or Zoom calls with Elgato. See how Elgato's lights transformed Dr. Drew's set: https://drdrew.com/sponsors/elgato/