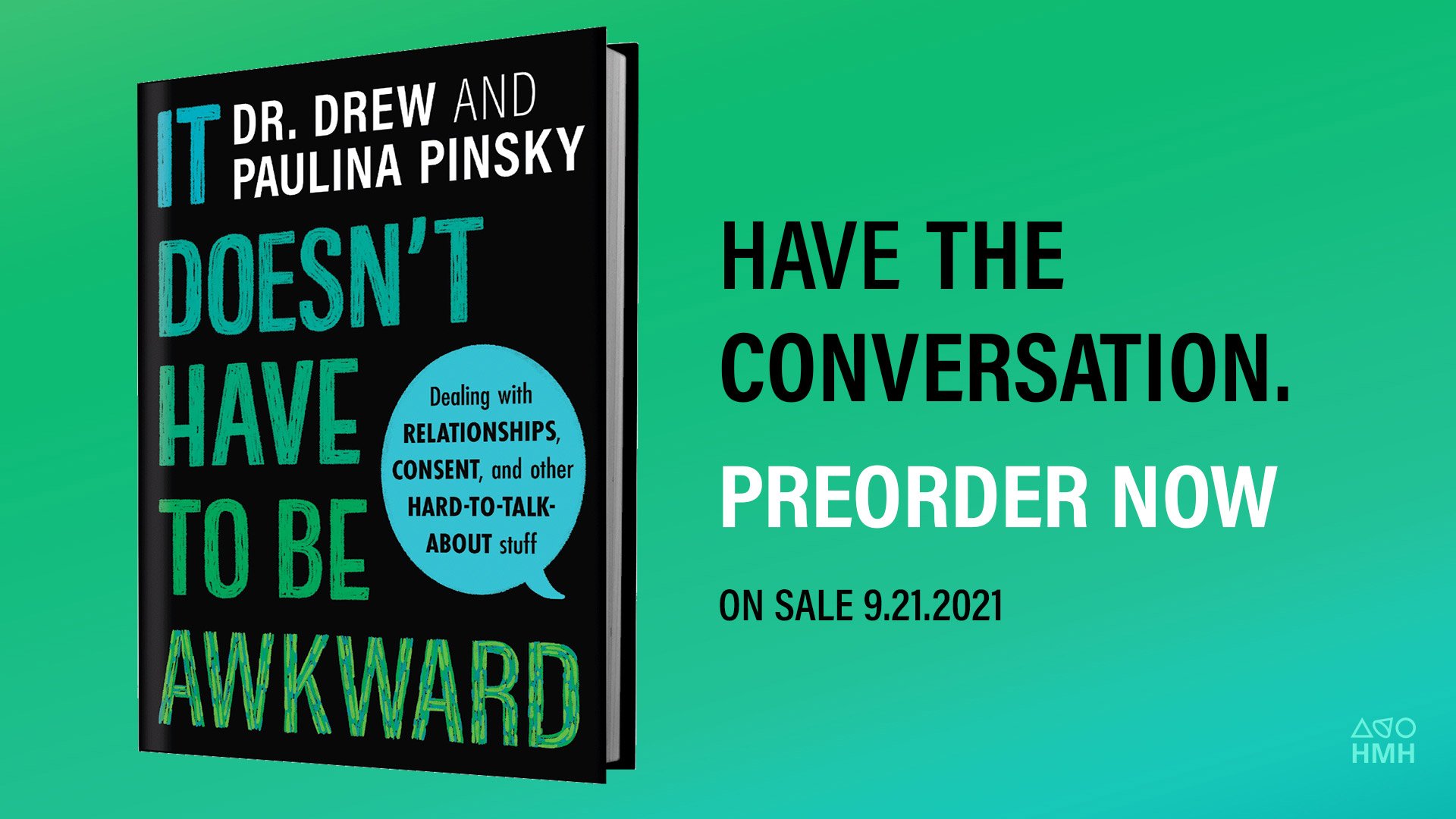 Join Dr. Drew & Paulina Pinsky on TalkShop LIVE on 9/17!
On Sep 17th, 2021 at 7:00PM CDT, join Dr. Drew and Paulina Pinsky for a special LIVE event at TalkShop.live!
It Doesn't Have to Be Awkward: Dealing with Relationships, Consent, and Other Hard-to-Talk-About Stuff" — From celebrity M.D. Dr. Drew Pinsky and his daughter Paulina Pinsky comes an entertaining and comprehensive guide to sex, relationships, and consent in today's #Metoo era. Perfect for teens, parents, and educators to facilitate open and positive conversations around the tricky topic of consent.