Hollywood Raw: Dax Holt & Adam Glyn on Ask Dr. Drew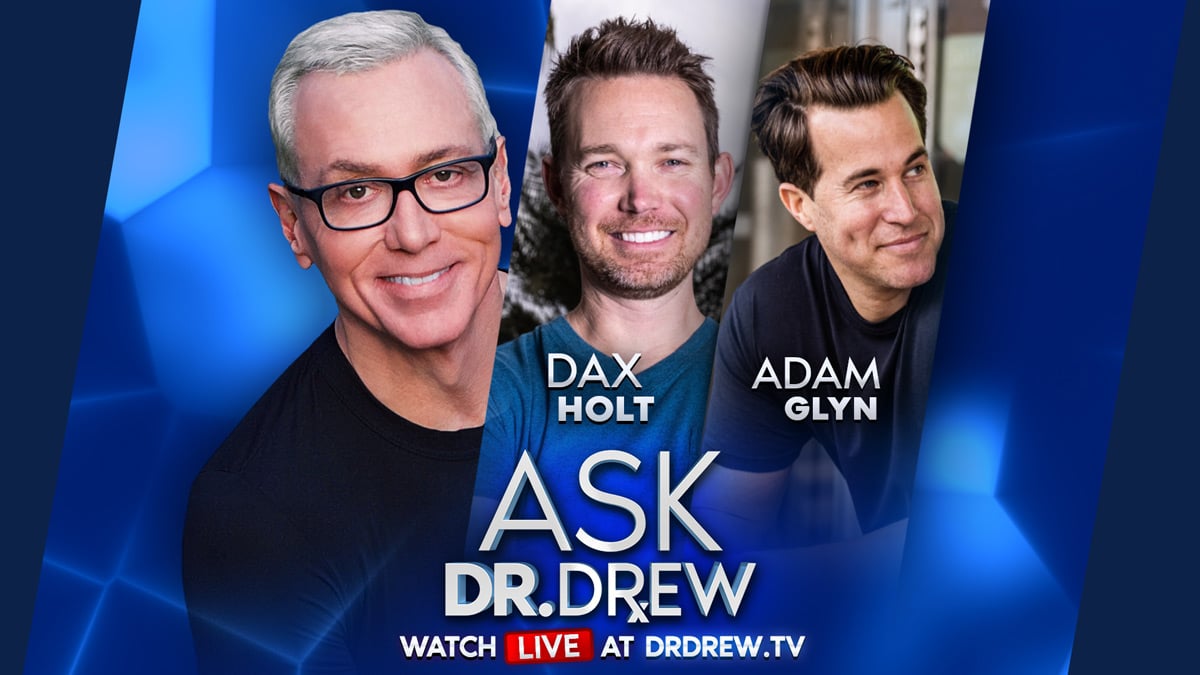 Nov 3 at 4:00pm PT: Dax Holt and Adam Glyn host the podcast, "Hollywood Raw," which is a deep dive into Hollywood unlike any you've ever experienced. It's real, raw, and uncensored. They talk to celebs living their lives in front of the cameras AND hear from the paparazzi behind those cameras.
Find the show at HollywoodRaw.com and on TikTok.com/@HollywoodRaw.
About Dax:
During his 11 years at TMZ, Dax Holt quickly became one of the most recognizable faces of Warner Brothers' hit entertainment show. While with the organization, he earned two Emmy-nominations for his work and became their top on-air correspondent.
Follow him at twitter.com/daxholt
About Adam:
Adam Glyn grew up in New Jersey just outside of New York City. Like many college graduates, Glyn had difficulty finding a job, so comedy found him. He became a staple in the New York Comedy scene performing at clubs all over the city and opening for headliners around the country. In 2010, Glyn was approached by a rising entertainment news outlet looking to expand into NY. He changed the paparazzi scene into "street journalism."
Follow him at twitter.com/adamglyn
---
Ask Dr. Drew is produced by Kaleb Nation and Susan Pinsky. This show is for entertainment and/or informational purposes only, and is not a substitute for medical advice, diagnosis, or treatment.
SPONSORS
• BLUE MICS – After more than 30 years in broadcasting, Dr. Drew's iconic voice has reached pristine clarity through Blue Microphones. But you don't need a fancy studio to sound great with Blue's lineup: ranging from high-quality USB mics like the Yeti, to studio-grade XLR mics like Dr. Drew's Blueberry. Find your best sound at https://drdrew.com/blue
• HYDRALYTE – "In my opinion, the best oral rehydration product on the market." Dr. Drew recommends Hydralyte's easy-to-use packets of fast-absorbing electrolytes. Learn more about Hydralyte and use DRDREW25 at checkout for a special discount at https://drdrew.com/hydralyte
• ELGATO – Every week, Dr. Drew broadcasts live shows from his home studio under soft, clean lighting from Elgato's Key Lights. From the control room, the producers manage Dr. Drew's streams with a Stream Deck XL, and ingest HD video with a Camlink 4K. Add a professional touch to your streams or Zoom calls with Elgato. See how Elgato's lights transformed Dr. Drew's set: https://drdrew.com/sponsors/elgato/