Dr. Joycelyn Elders – Legendary Surgeon General – LIVE on Ask Dr. Drew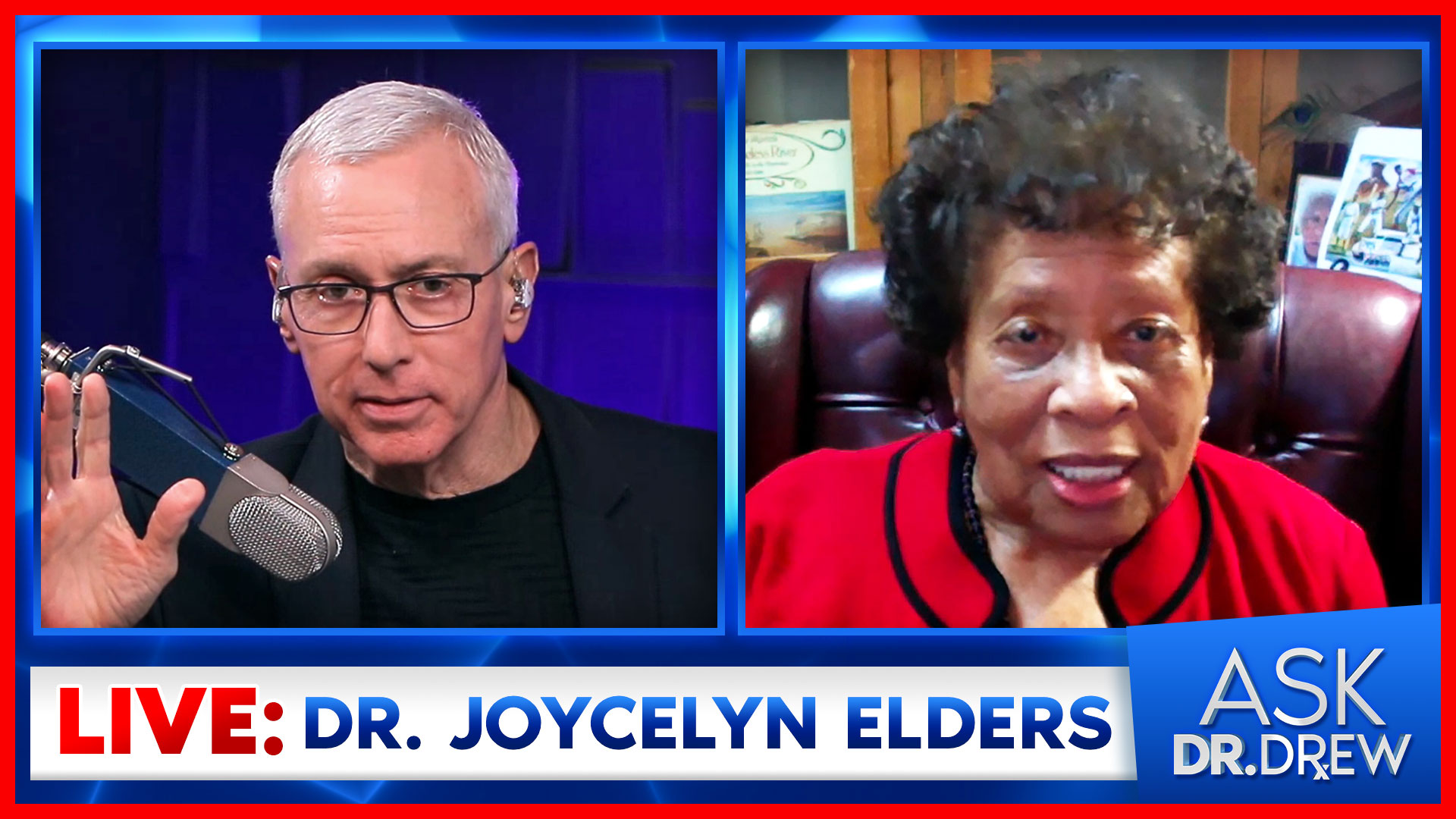 In 1993, Dr. Joycelyn Elders was the 15th Surgeon General of the United States – the first African American and the second woman to be in charge of the US Public Health Service. As a pioneering advocate for sex education and addiction treatment, many of Dr. Elders' views were so controversial at the time that she was forced to resign as Surgeon General by 1994 – even though today, most of those same "controversial" views are now accepted as facts by the medical community. Currently she is a professor emerita at the University of Arkansas for Medical Sciences. Dr. Elders is a trained pediatrician, biochemist, and a Vice Admiral.
Dr. Joycelyn Elders was born Minnie Lee Jones on August 13, 1933, in Schaal, Arkansas.
---
Ask Dr. Drew is produced by Kaleb Nation and Susan Pinsky. This show is for entertainment and/or informational purposes only, and is not a substitute for medical advice, diagnosis, or treatment.
SPONSORS
• BLUE MICS – After more than 30 years in broadcasting, Dr. Drew's iconic voice has reached pristine clarity through Blue Microphones. But you don't need a fancy studio to sound great with Blue's lineup: ranging from high-quality USB mics like the Yeti, to studio-grade XLR mics like Dr. Drew's Blueberry. Find your best sound at https://drdrew.com/blue
• HYDRALYTE – "In my opinion, the best oral rehydration product on the market." Dr. Drew recommends Hydralyte's easy-to-use packets of fast-absorbing electrolytes. Learn more about Hydralyte and use DRDREW25 at checkout for a special discount at https://drdrew.com/hydralyte
• ELGATO – Every week, Dr. Drew broadcasts live shows from his home studio under soft, clean lighting from Elgato's Key Lights. From the control room, the producers manage Dr. Drew's streams with a Stream Deck XL, and ingest HD video with a Camlink 4K. Add a professional touch to your streams or Zoom calls with Elgato. See how Elgato's lights transformed Dr. Drew's set: https://drdrew.com/sponsors/elgato/