March 22 at 3pm PT: Ask Dr. Drew with Adam Carolla & Steve O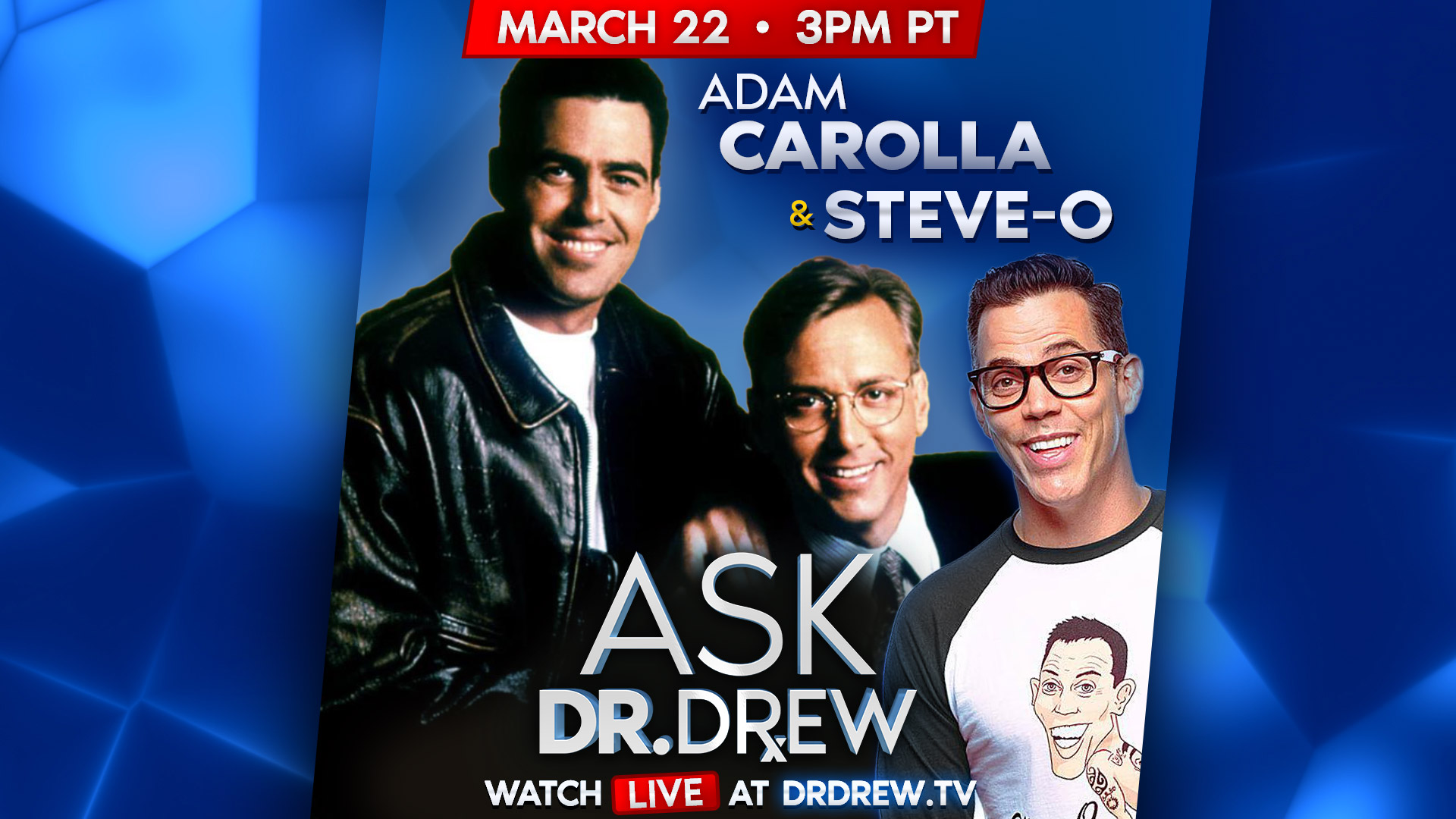 On Sunday, March 22 at 3pm PT: Ask Dr. Drew is joined by special guests ADAM CAROLLA and STEVE-O. Watch for free at DrDrew.tv and sign up for alerts so you don't miss the show!
For over 30 years, Dr. Drew and Adam Carolla hosted the nationally syndicated radio show and MTV series LOVELINE. Still together 5 days a week, they currently host the Adam & Dr. Drew Show every weekday. The Adam Carolla Show is one of the top daily downloaded comedy podcasts in the world brought to you by Podcast One.
Steve-O is a world renowned stunt performer, stand-up comedian, and star from MTV's Jackass series. His YouTube channel has over 5 million subscribers.
Ask Dr. Drew, Adam Carolla, and Steve-O anything by calling 984-2DR-DREW (984-237-3739) when the show is live.
Ask Dr. Drew is produced by Kaleb Nation and Susan Sailer Pinsky.
THE SHOW: For over 30 years, Dr. Drew Pinsky has taken calls from all corners of the globe, answering thousands of questions from teens and young adults. To millions, he is a beacon of truth, integrity, fairness, and common sense. Now, after decades of hosting Loveline and multiple hit TV shows – including Celebrity Rehab, Teen Mom OG, Lifechangers, and more – Dr. Drew is opening his phone lines to the world by streaming LIVE from his home studio in California. On Ask Dr. Drew, no question is too extreme or embarrassing because the Dr. has heard it all."