Jan 19: The Mind of Aaron Hernandez with Leeann Tweeden, Dr. James Fallon & Robert Marbut on Ask Dr. Drew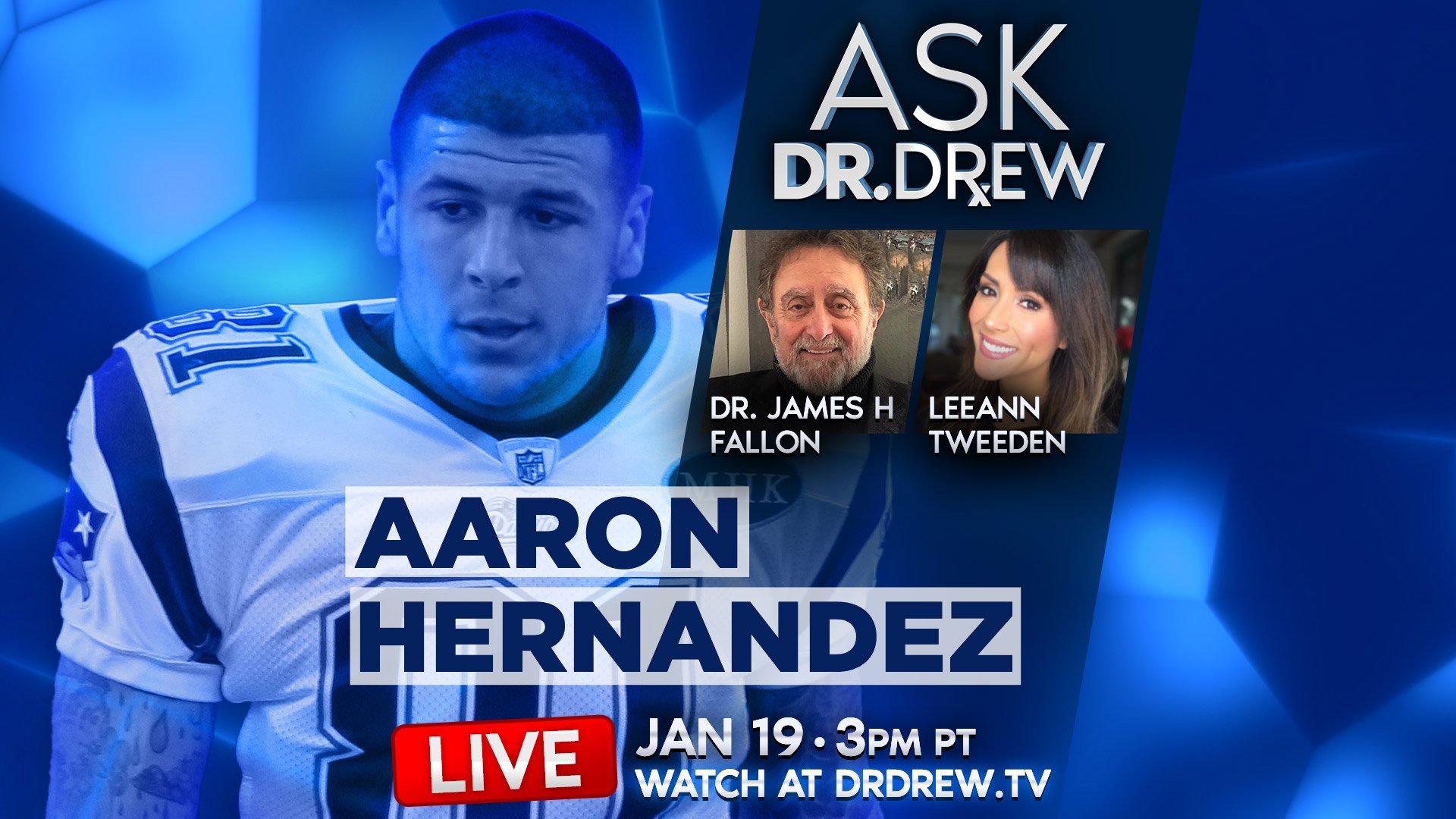 Sunday, January 19 – Watch Live At DrDrew.tv
3PM pt – Ask Dr. Drew returns LIVE to discuss the Aaron Hernandez murders and the new revelations in Netflix's "Killer Inside: The Mind of Aaron Hernandez" documentary. Dr. Drew is joined by Leeann Tweeden and Dr. James H Fallon, neuroscientist and a leading expert on psychopaths.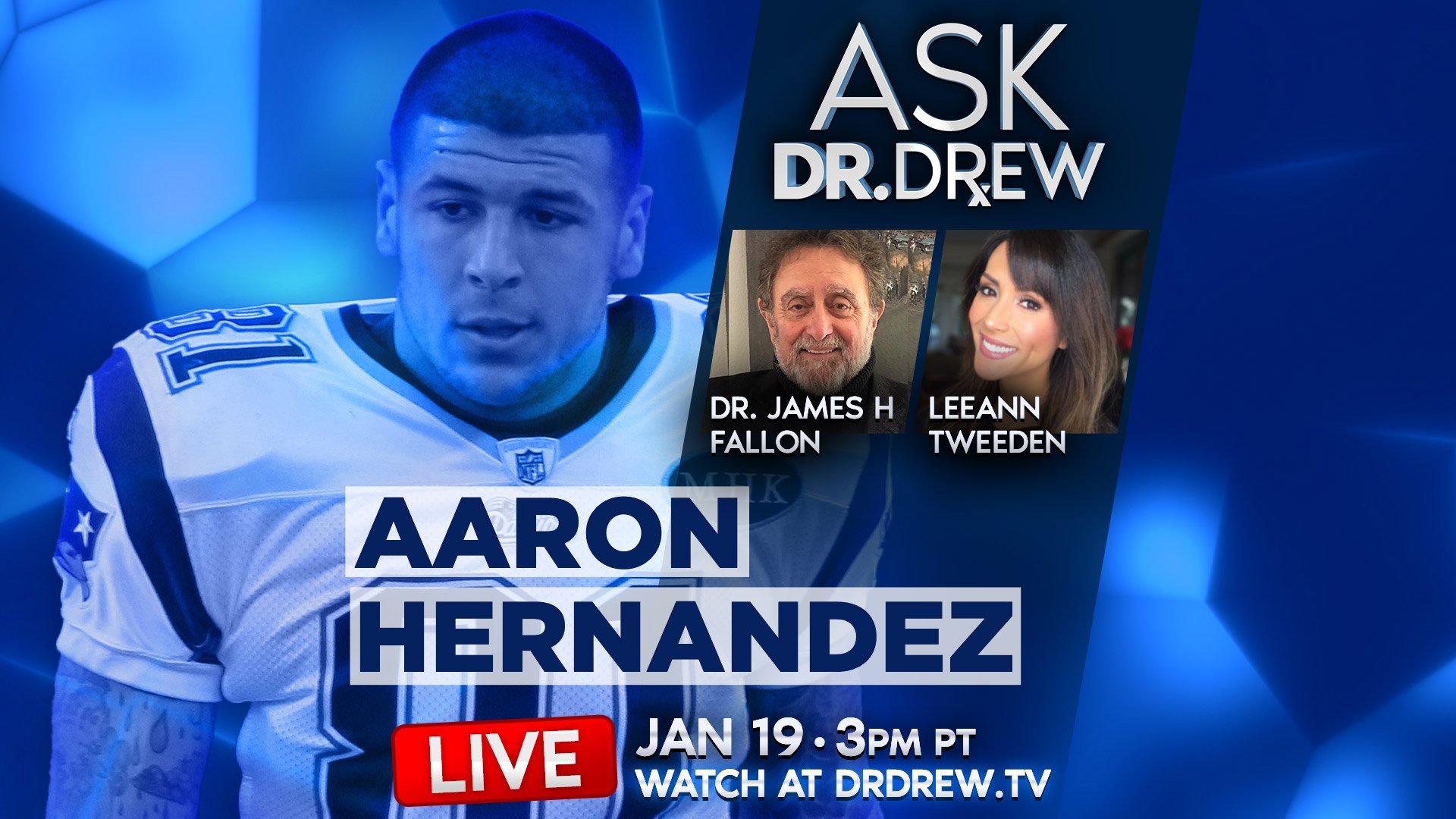 4:30PM pt — Dr. Drew and Leeann Tweeden are joined by Robert Marbut, Executive Director of U.S. Interagency Council on Homelessness.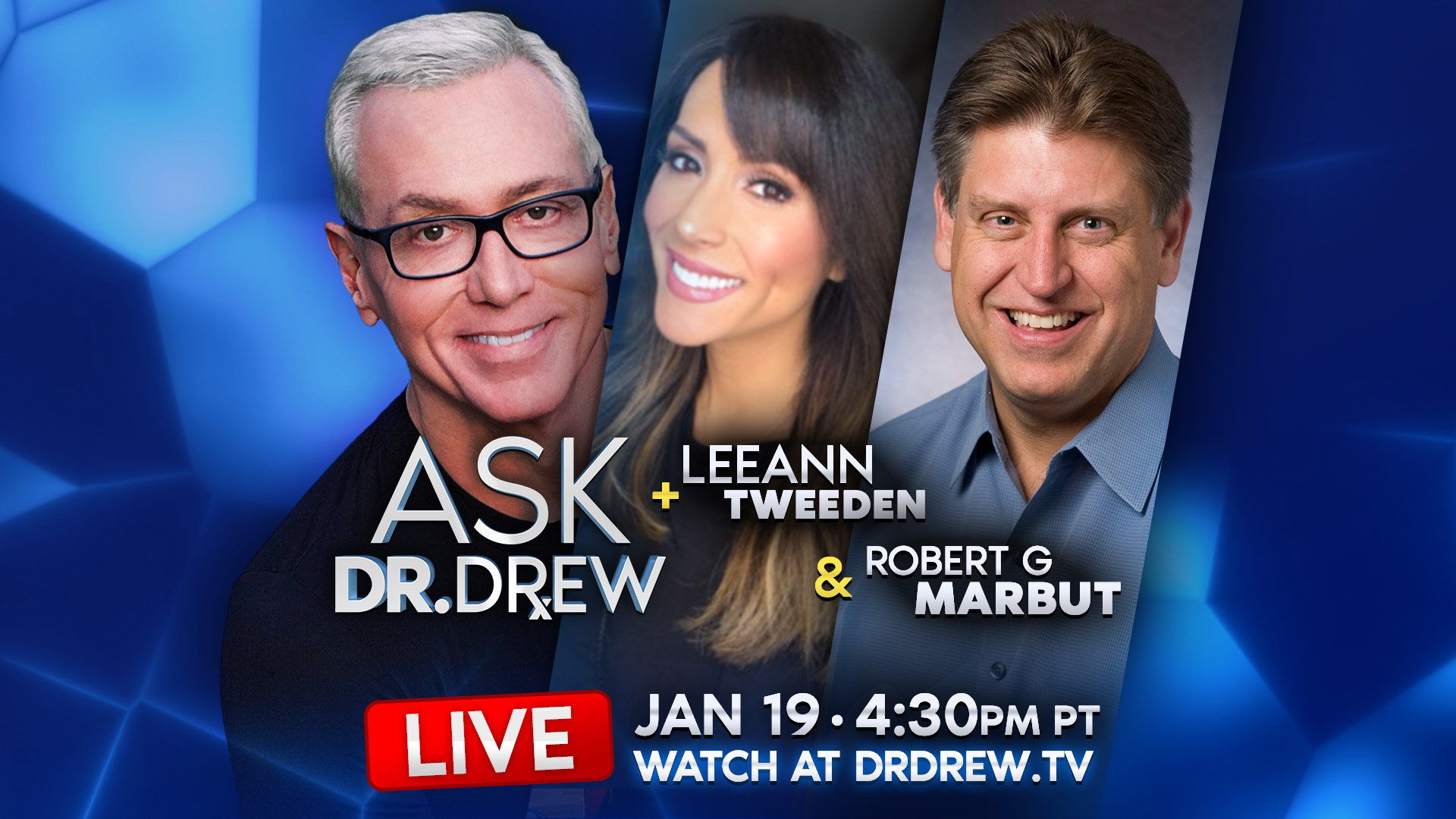 When the show starts, the phone lines fill up within minutes. Skip the line by texting your question to 984-2DR-DREW (1-984-237-3739) now. If your question is chosen, you'll jump to the front of the line during the show!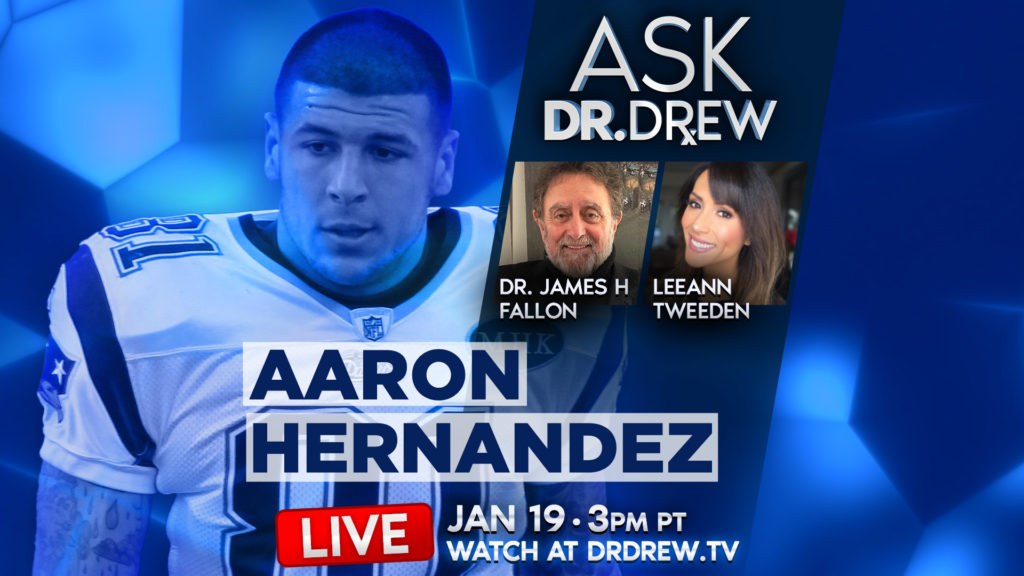 Jan 19: The Mind of Aaron Hernandez with Leeann Tweeden, Dr. James Fallon & Robert Marbut on Ask Dr. Drew