Ask Dr. Drew & Dr. Bruce Heischober on Opioids, Suboxone, and Pain Management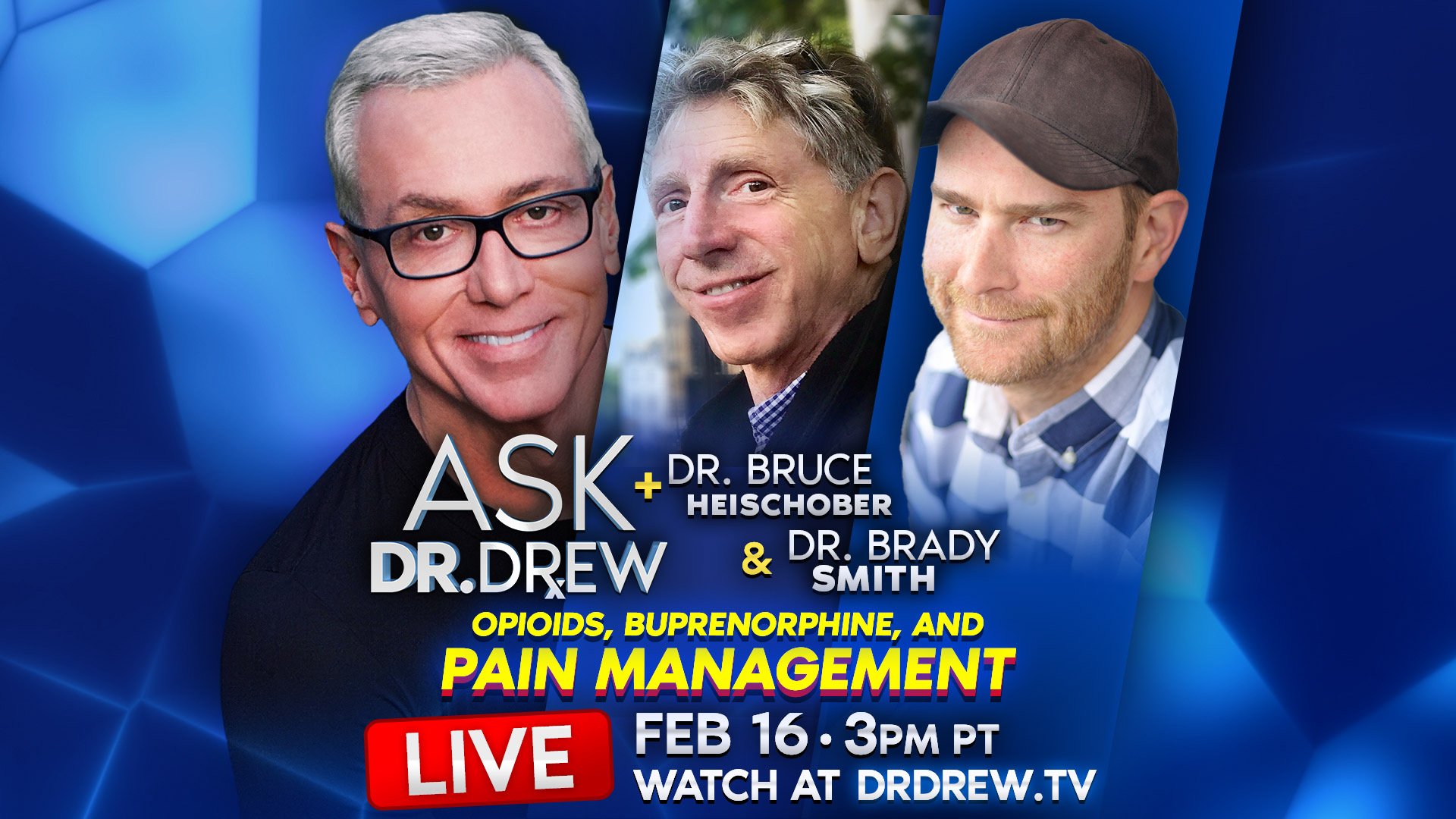 Sunday, February 16, 2020, at 3pm PT – Watch Live At DrDrew.tv
Ask Dr. Drew returns with special guest Dr. Bruce Heischober and special addition Dentist Dr. Brady Smith of The Drilled Podcast to answer your questions about opioids, buprenorphine, Suboxone,  pain management and the consequences.  Dr. Bruce is a board certified physician and an expert on pain management and addiction.
Today streaming live on Drdrew.tv and taking calls at 984-2DRDREW.
Sign up at drdrew.tv to get an alert when we begin. Also text your question to 984-2DRDREW to skip the line. 
A surprise Dr Drew email guest may get a dental makeover from Dr Brady. We will hear her story of trauma and pain control madness and how she lost her smile. 
When the show starts, the phone lines fill up within minutes. Skip the line by texting your question to 984-2DR-DREW (1-984-237-3739) now. If your question is chosen, you'll jump to the front of the line during the show!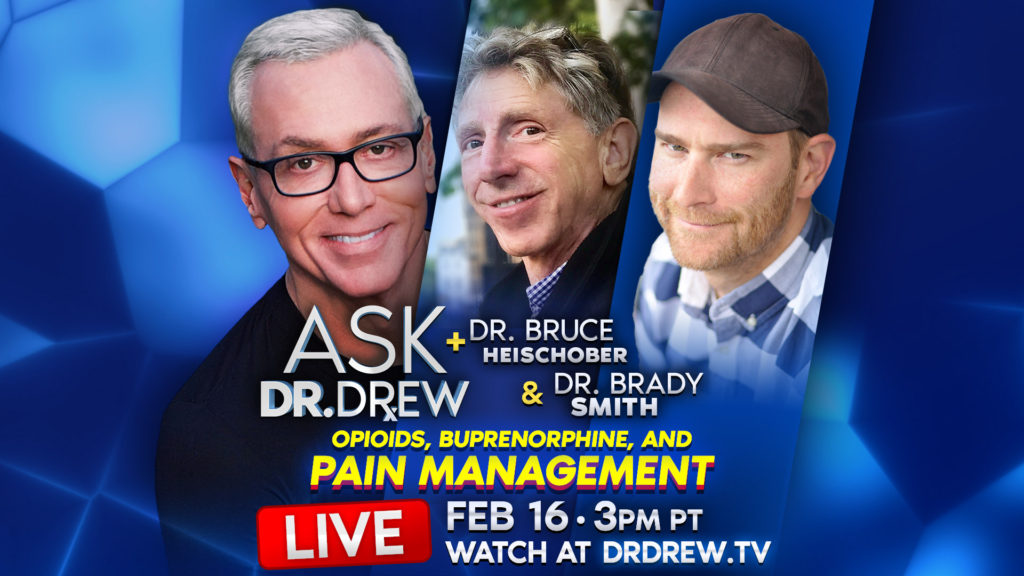 Ask Dr. Drew & Dr. Bruce Heischober on Opioids, Suboxone, and Pain Management