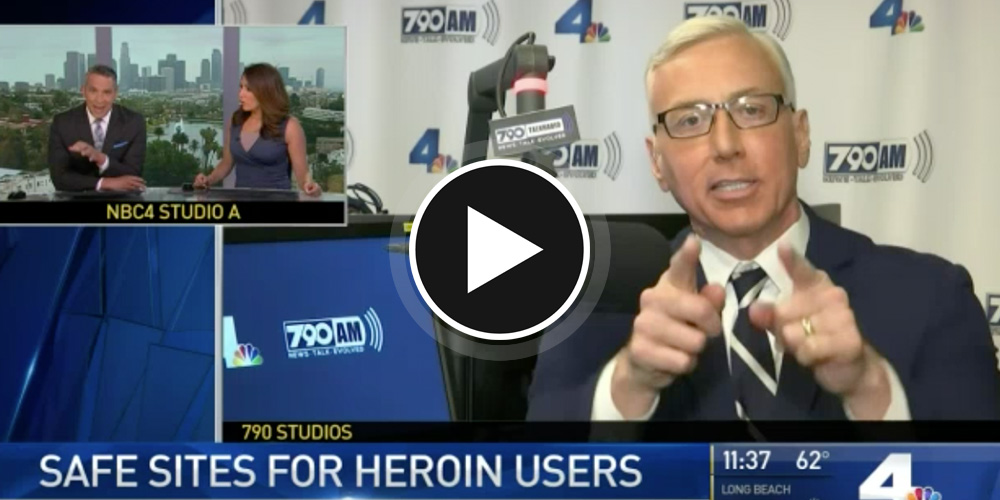 "What's So Wrong" With Safe Injection Sites for Heroin Users? – Dr. Drew on NBC 4
Dr. Drew joins the NBC4 News at 11 a.m. on Wednesday, May 17, 2017 to discuss the possibility of setting up safe injection sites for heroin users.
From KABC.com:
There is a "ridiculous moralizing" when it comes to people taking drugs intravenously as opposed to orally, especially considering that it's easier to take people off heroin than other drugs, Dr. Drew says. Furthermore, Dr. Drew says the country currently has a problem with people being emotionally unregulated, which might explain a new survey showing that the number of employees using cocaine, marijuana or amphetamines is at a 12-year high.