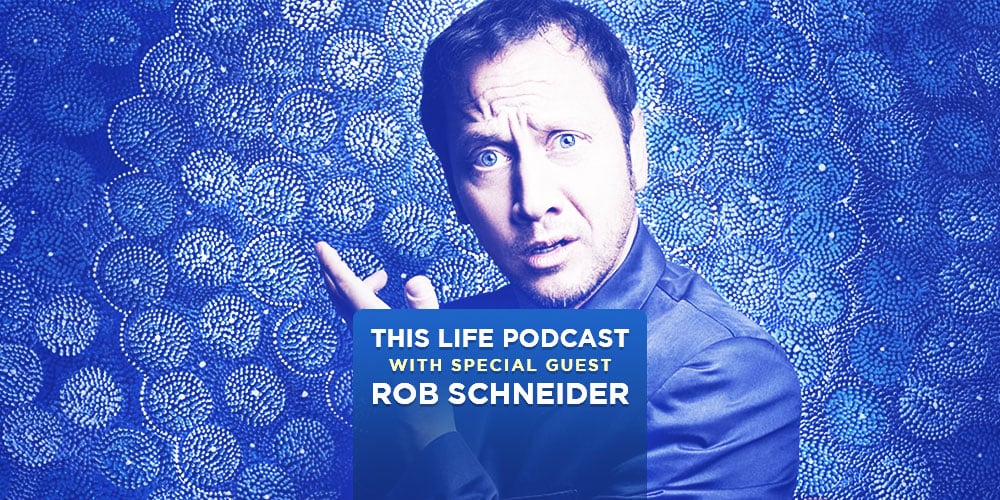 Rob Schneider On This Life Podcast!

Podcast: Play in new window | Download
On this episode of This Life, Dr Drew & Bob are joined by legendary actor/comedian Rob Schneider, delving into the real family life behind his hit Netflix series "Real Rob", social media effects on political correctness, and the current political climate in this critical election year.
---
This episode proudly sponsored by:
BergaMet Mega Plus – BergaMetNA.com
ALORECOVERY.COM Reach Out We're Here    (888) 331-0472
---
Outro Music:"Vibe (Feat. MKLA)" by Lance Is A Genius, from the self titled album available on iTunes. Available at http://www.lanceisagenius.com.