Dr. Drew & Steve Harvey Tackle Teen Bullying
On Monday, February 29, Dr. Drew joins Steve Harvey to talk about teen bullying. To find out when and where to watch, check your local listings or SteveHarveyTV.com/watch.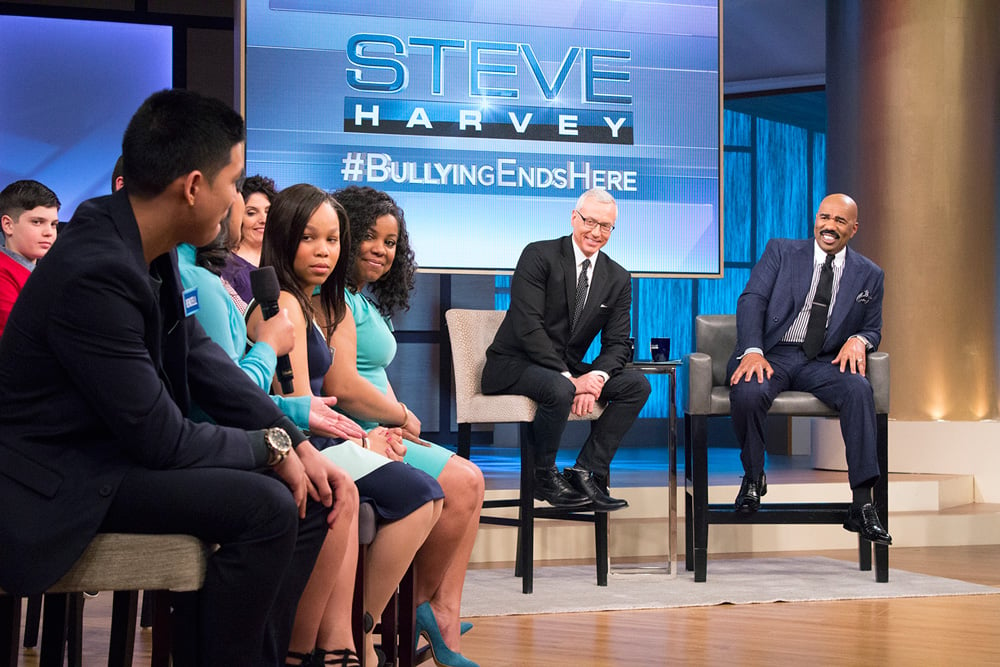 From school hallways to social media, bullying has become a fact of life for too many teens. Steve Harvey dedicates the entire hour to the topic of bullying, discussing why it is so prevalent, what parents and kids can do to stop it and give tips for kids who are going through it.
Dr. Drew joins Steve for the hour-long conversation, with insightful advice for both parents and kids. First, a hidden camera bullying experiment in the "Steve Harvey" offices tests what teens will do when they witness a peer being bullied. The experiment is done twice – once with all girls and once with a group of boys. Are the results different? Do boys and girls have different methods of dealing with the situation? You won't want to miss the shocking results!