Tyrus (Greg Gutfeld Show) on Bodyguarding Snoop Dogg, Work Ethic & Reinvention – Ask Dr. Drew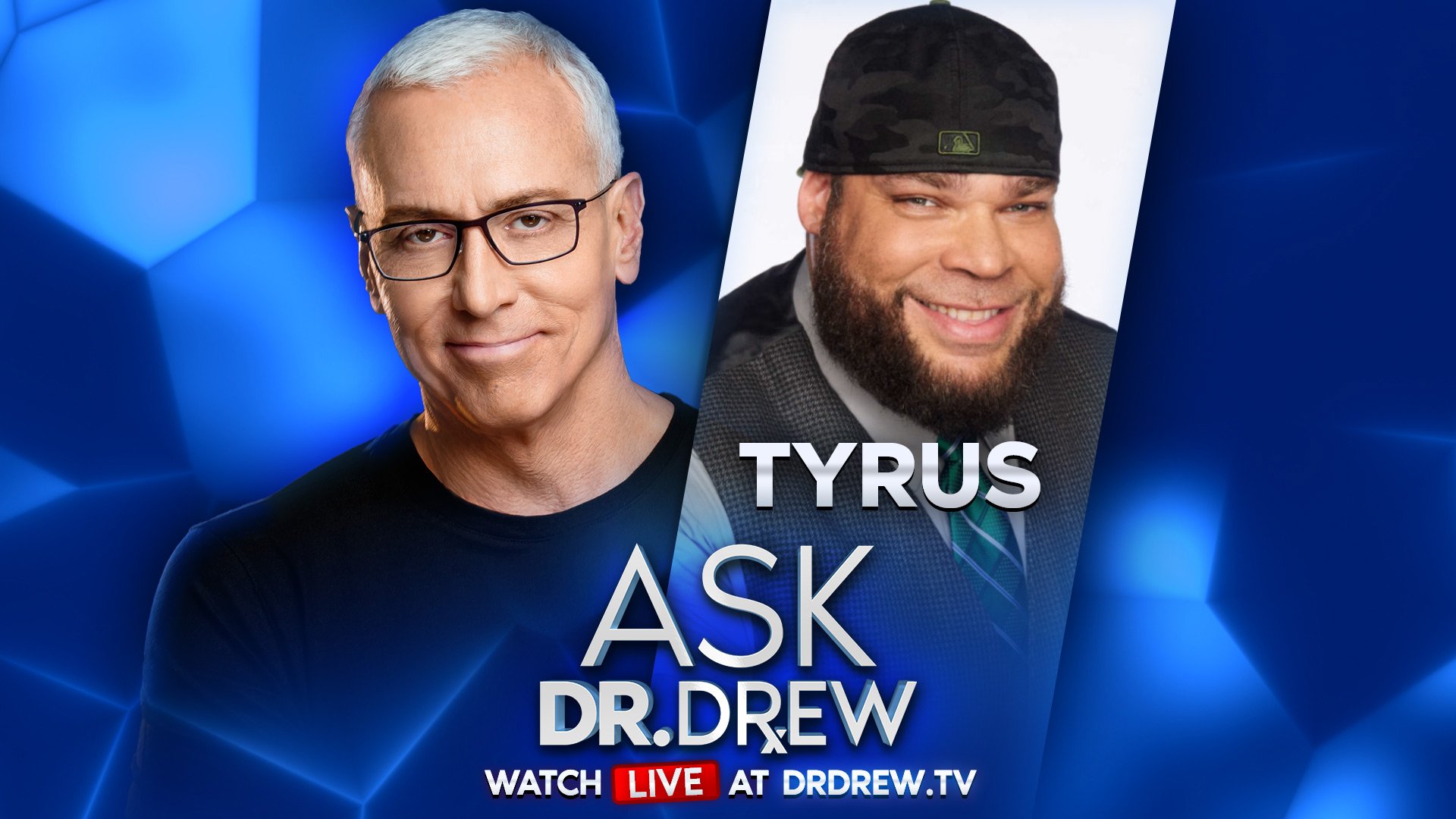 Tyrus is an ex-WWE pro wrestler and political commentator who regularly appears on The Greg Gutfeld Show. He is now a New York Times bestselling author with his memoir "Just Tyrus" that tells his wild but triumphant life story, rising from a painfully dysfunctional upbringing to bodyguarding for Snoop Dogg, to becoming a wrestling icon and one of the most provocative on-air voices today.
Read "Just Tyrus" at amazon.com
Follow Tyrus at twitter.com/planettyrus and instagram.com/tyrussmash.
---
Ask Dr. Drew is produced by Kaleb Nation and Susan Pinsky. This show is for entertainment and/or informational purposes only, and is not a substitute for medical advice, diagnosis, or treatment.
GEAR PROVIDED BY
• BLUE MICS – After more than 30 years in broadcasting, Dr. Drew's iconic voice has reached pristine clarity through Blue Microphones. But you don't need a fancy studio to sound great with Blue's lineup: ranging from high-quality USB mics like the Yeti, to studio-grade XLR mics like Dr. Drew's Blueberry. Find your best sound at https://drdrew.com/blue
• ELGATO – Every week, Dr. Drew broadcasts live shows from his home studio under soft, clean lighting from Elgato's Key Lights. From the control room, the producers manage Dr. Drew's streams with a Stream Deck XL, and ingest HD video with a Camlink 4K. Add a professional touch to your streams or Zoom calls with Elgato. See how Elgato's lights transformed Dr. Drew's set: https://drdrew.com/sponsors/elgato/
Tyrus (Greg Gutfeld Show) on Bodyguarding Snoop Dogg, Work Ethic & Reinvention – Ask Dr. Drew