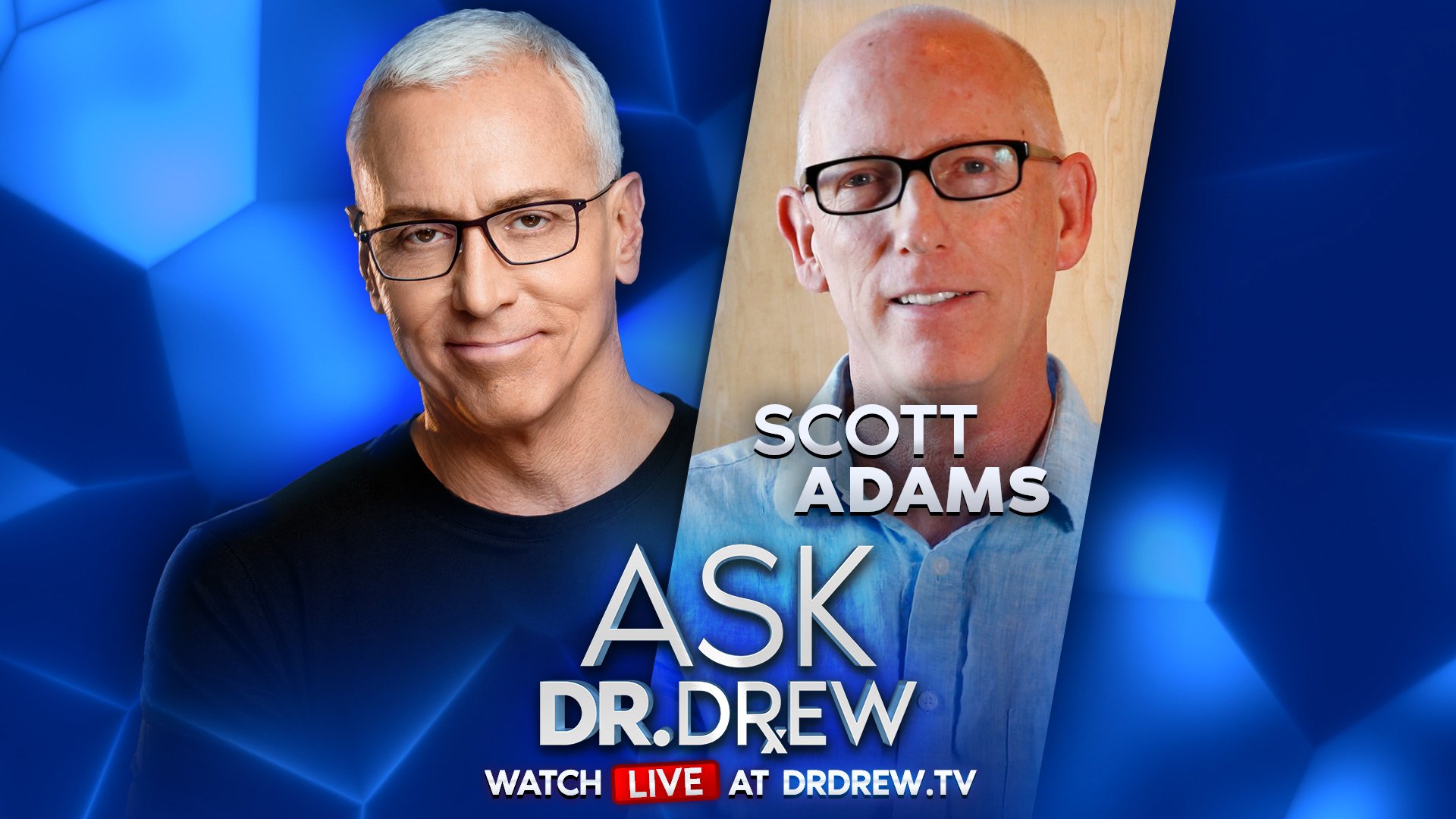 Scott Adams on SCOTUS Roe v. Wade Leak, Black Dilbert Character & Amber Heard Defamation Case – Ask Dr. Drew
Scott Adams on SCOTUS Roe v. Wade Leak, Black Dilbert Character & Amber Heard Defamation Case – Ask Dr. Drew

On May 2, 2022, Politico published a leaked draft majority opinion revealing that The Supreme Court has voted to overrule Roe v. Wade, the historic 1973 decision that provided federal protections of abortion rights. Scott Adams joins Ask Dr. Drew LIVE to discuss the leak, controversy over his new black Dilbert character, and the Johnny Depp vs. Amber Heard defamation case.
Scott Adams created Dilbert, which has over 70 million books and products in print. He is also a prolific podcaster who uses his training as a hypnotist to analyze current events through the lens of persuasion. Scott is renowned for his provocative discussions about politics, censorship, and media bias.
Order Scott Adam's book LOSERTHINK at http://go.drdrew.com/loserthink
Follow Scott Adams on Locals at https://scottadams.locals.com/
Watch more Dr. Drew episodes with Scott Adams: drdrew.com
Follow Scott Adams online at: twitter.com/scottadamssays
---
Ask Dr. Drew is produced by Kaleb Nation and Susan Pinsky. This show is for entertainment and/or informational purposes only, and is not a substitute for medical advice, diagnosis, or treatment.
GEAR PROVIDED BY
• BLUE MICS – After more than 30 years in broadcasting, Dr. Drew's iconic voice has reached pristine clarity through Blue Microphones. But you don't need a fancy studio to sound great with Blue's lineup: ranging from high-quality USB mics like the Yeti, to studio-grade XLR mics like Dr. Drew's Blueberry. Find your best sound at https://drdrew.com/blue
• ELGATO – Every week, Dr. Drew broadcasts live shows from his home studio under soft, clean lighting from Elgato's Key Lights. From the control room, the producers manage Dr. Drew's streams with a Stream Deck XL, and ingest HD video with a Camlink 4K. Add a professional touch to your streams or Zoom calls with Elgato. See how Elgato's lights transformed Dr. Drew's set: https://drdrew.com/sponsors/elgato/