Russia & Ukraine: 90 Day Fiancé Julia Trubkina Gibbs on Russian Conflict & Crisis – Ask Dr. Drew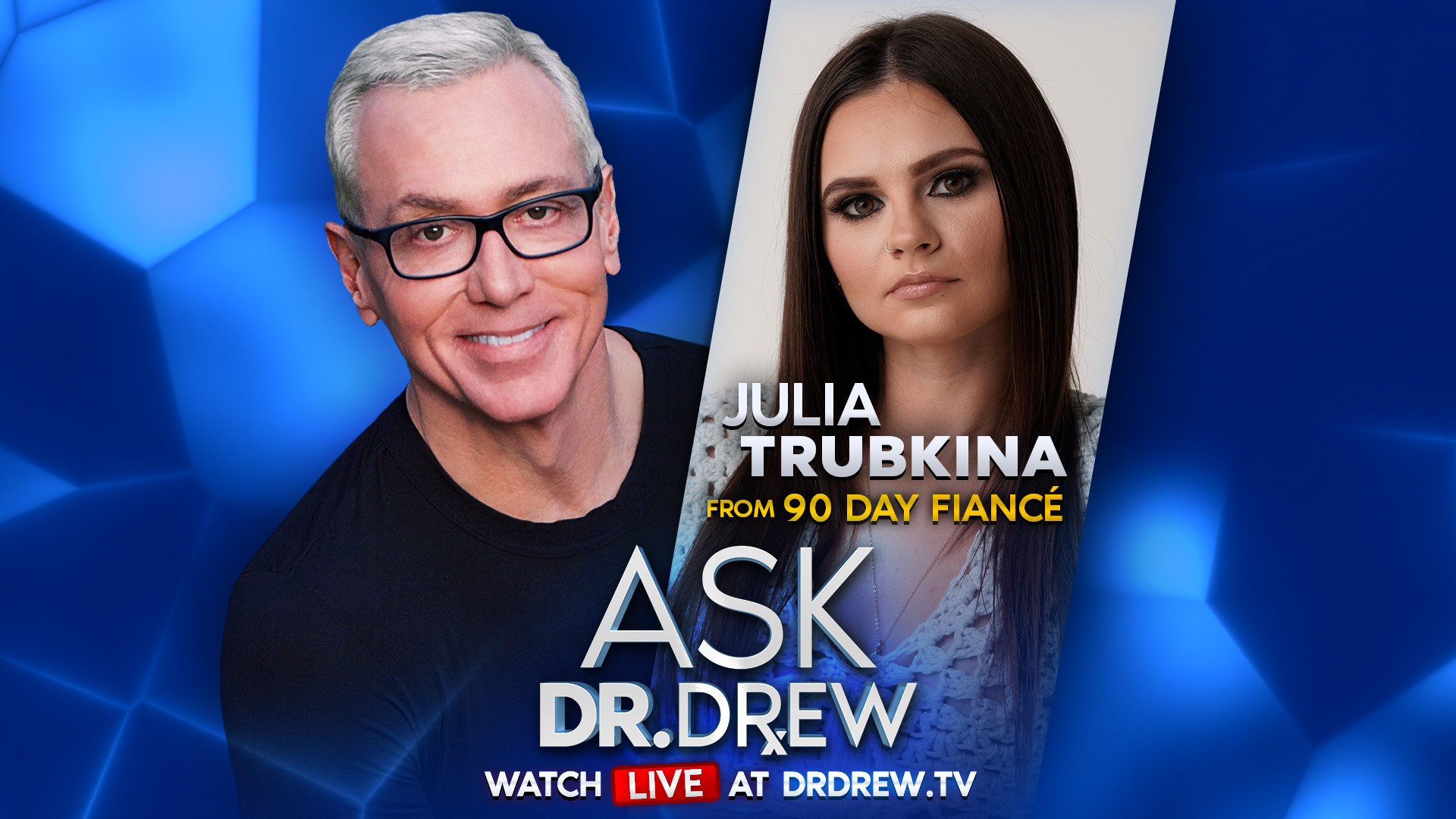 Julia Trubkina Gibbs starred on 90 Day Fiancé with her now-husband Brandon Gibbs. Originally from Russia, Julia is a dancer and model who can also be seen on 90 Day Fiancé: Pillow Talk. Follow Julia at instagram.com/juliatrubkina1993
Julia Gibbs joins Ask Dr. Drew LIVE to speak on the current crisis at the border between Russia & Ukraine, and how the looming threat of war between the neighboring countries is affecting her family and friends.
---
CLIP: Julia Trubkina, who moved from Russia to join Brandon Gibbs in the USA on 90 Day Fiance, reveals how everyday Russian citizens feel about their government's invasion of Ukraine.
"It is not the decision of (the) people…" says Julia. "I feel all Russian people feel sorry about this situation and don't want people thinking this is the Russian people's decision… All my friends, we talk, and (does) anyone say 'it is normal?' No, everyone says it's not normal. We don't want war. We don't want enemies. This is 2022."
---
Ask Dr. Drew is produced by Kaleb Nation and Susan Pinsky. This show is for entertainment and/or informational purposes only, and is not a substitute for medical advice, diagnosis, or treatment.
SPONSORS
• REFRAME – Since the beginning of the pandemic, nearly 1 in 5 Americans has reported consuming an unhealthy amount of alcohol, but only 10% of them are actually getting the help they need. Reframe is a neuroscience-based smartphone app that helps users cut back or quit drinking alcohol. Use the code DRDREW for 25% off your first month or annual subscription at https://drdrew.com/reframe
• HYDRALYTE – "In my opinion, the best oral rehydration product on the market." Dr. Drew recommends Hydralyte's easy-to-use packets of fast-absorbing electrolytes. Learn more about Hydralyte and use DRDREW25 at checkout for a special discount at https://drdrew.com/hydralyte
• BLUE MICS – After more than 30 years in broadcasting, Dr. Drew's iconic voice has reached pristine clarity through Blue Microphones. But you don't need a fancy studio to sound great with Blue's lineup: ranging from high-quality USB mics like the Yeti, to studio-grade XLR mics like Dr. Drew's Blueberry. Find your best sound at https://drdrew.com/blue
• ELGATO – Every week, Dr. Drew broadcasts live shows from his home studio under soft, clean lighting from Elgato's Key Lights. From the control room, the producers manage Dr. Drew's streams with a Stream Deck XL, and ingest HD video with a Camlink 4K. Add a professional touch to your streams or Zoom calls with Elgato. See how Elgato's lights transformed Dr. Drew's set: https://drdrew.com/sponsors/elgato/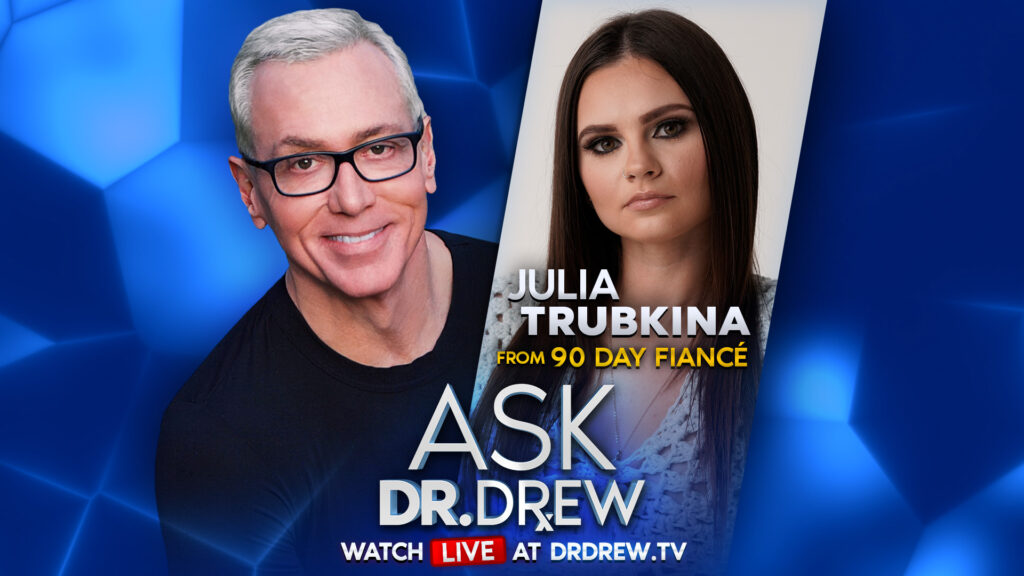 Russia & Ukraine: 90 Day Fiancé Julia Trubkina Gibbs on Russian Conflict & Crisis – Ask Dr. Drew