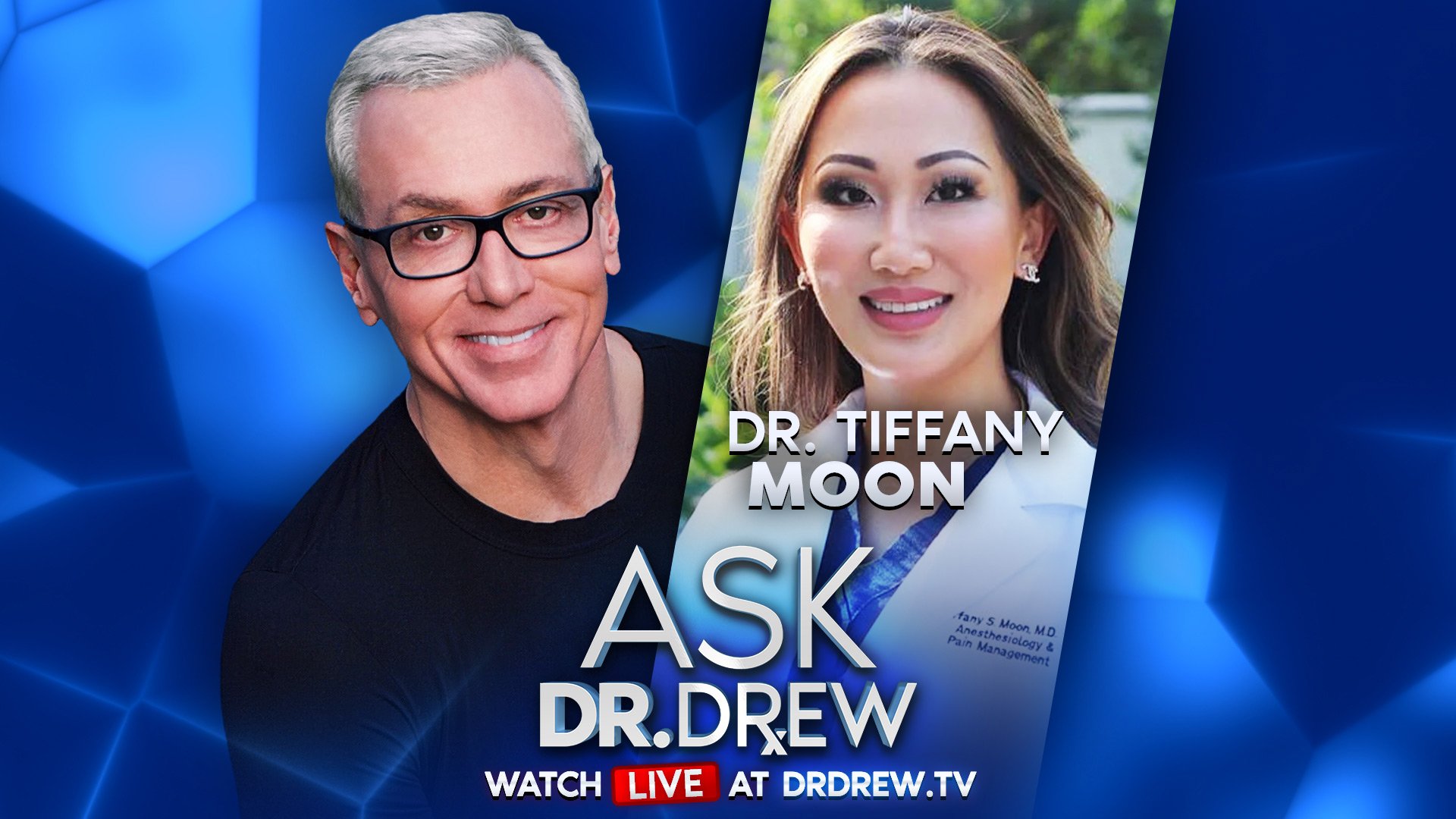 Dr. Tiffany Moon on Real Housewives Of Dallas, Comedy & Mental Health – Ask Dr. Drew
Dr. Tiffany Moon on Real Housewives Of Dallas, Comedy & Mental Health – Ask Dr. Drew

Dr. Tiffany Moon MD is an anesthesiologist, frontline worker & mom to 6-year-old twins – as well as the first medical doctor on "The Real Housewives of Dallas." She joins Ask Dr. Drew to answer calls about mental health, comedy, and to share an exclusive announcement LIVE.
Dr. Moon immigrated to the USA at a young age and graduated from medical school at 23. Dr. Tiffany Moon took over televisions this year as the first medical doctor and first generation Chinese-American cast member in franchise history to be a part of "The Real Housewives of Dallas." Now moving into the content creating space, Dr. Moon recently launched her very own YouTube channel, "Paging Dr. Moon" with various lifestyle, medical, and comedic videos.
More from Dr. Tiffany Moon:
---
Ask Dr. Drew is produced by Kaleb Nation and Susan Pinsky. This show is for entertainment and/or informational purposes only, and is not a substitute for medical advice, diagnosis, or treatment.
SPONSORS
• BLUE MICS – After more than 30 years in broadcasting, Dr. Drew's iconic voice has reached pristine clarity through Blue Microphones. But you don't need a fancy studio to sound great with Blue's lineup: ranging from high-quality USB mics like the Yeti, to studio-grade XLR mics like Dr. Drew's Blueberry. Find your best sound at https://drdrew.com/blue
• HYDRALYTE – "In my opinion, the best oral rehydration product on the market." Dr. Drew recommends Hydralyte's easy-to-use packets of fast-absorbing electrolytes. Learn more about Hydralyte and use DRDREW25 at checkout for a special discount at https://drdrew.com/hydralyte
• ELGATO – Every week, Dr. Drew broadcasts live shows from his home studio under soft, clean lighting from Elgato's Key Lights. From the control room, the producers manage Dr. Drew's streams with a Stream Deck XL, and ingest HD video with a Camlink 4K. Add a professional touch to your streams or Zoom calls with Elgato. See how Elgato's lights transformed Dr. Drew's set: https://drdrew.com/sponsors/elgato/