Dr. Naomi Wolf on Pregnant Women in Pfizer mRNA Trial Documents with Dr. Kelly Victory – Ask Dr. Drew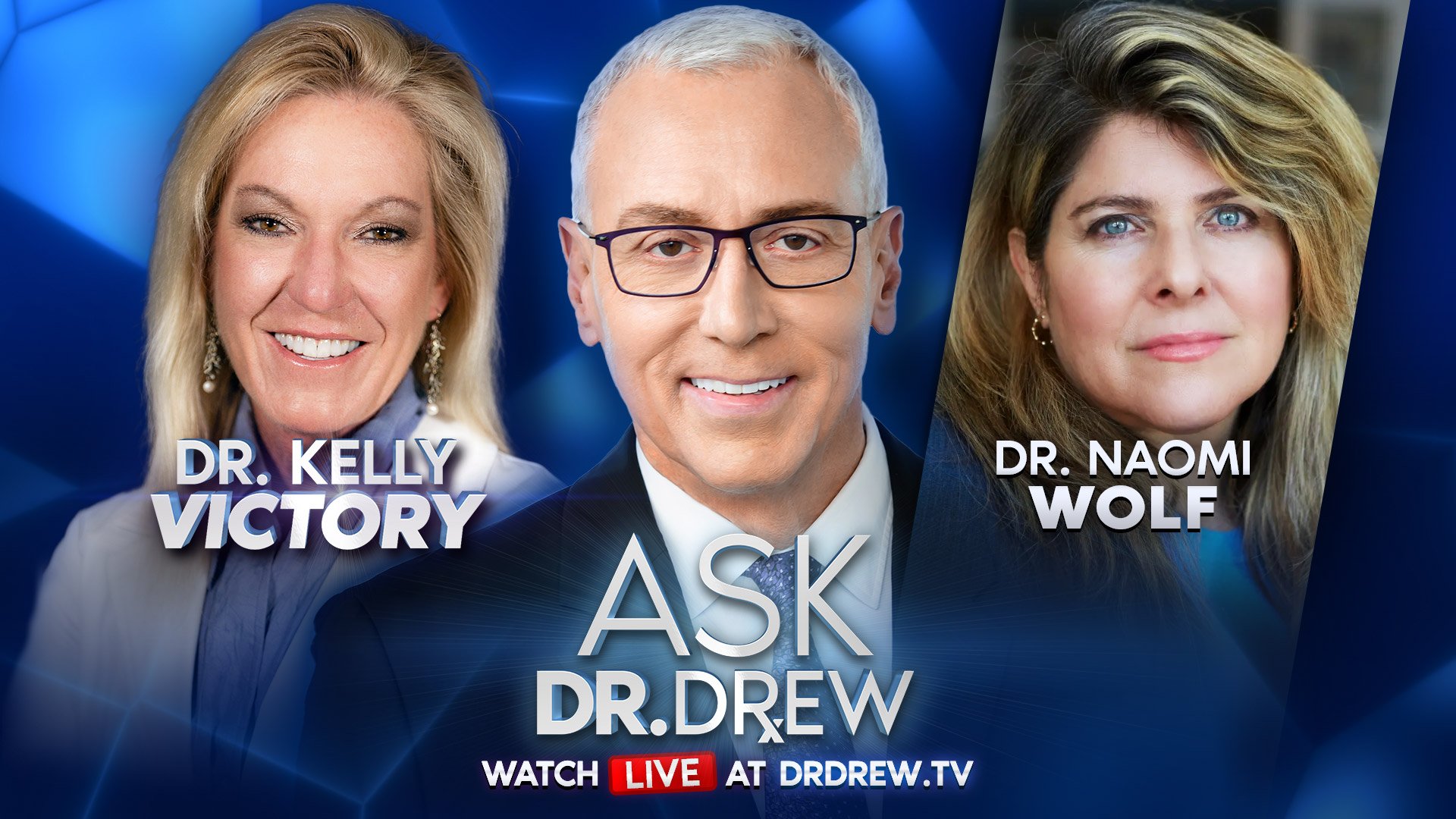 Controversial writer Dr. Naomi Wolf – though credited for decades as a feminist leader after authoring "The Beauty Myth" – is now ostracized by her academic peers after she dared to question the effects of mRNA on pregnant women. She returns with Dr. Kelly Victory to discuss her DailyClout organization's in-depth review of documents from Pfizer's trials of their COVID-19 vaccine and its effects on unborn babies: including findings that she believes to show decades of pharmaceutical misconduct resulting in over $30 billion in civil and criminal fines since 2000.
Dr. Naomi Wolf is a Rhodes Scholar and former advisor to the Clinton and Gore campaigns. She is the author of several NYT nonfiction bestsellers, including The Beauty Myth. Her latest book is "The Bodies of Others: The New Authoritarians, Covid-19 and the War Against the Human." Dr. Wolf is the co-founder and CEO of DailyClout.io
---
Links From This Episode
Dr. Naomi Wolf's website: DailyClout.io
COVID-19 Vaccines and Pregnancy: Conversation Guide – ACOG.org
Dr. Kelly Victory on mRNA Nanoparticles In COVID-19 Vaccines – VIDEO
Receipt of COVID-19 Vaccine During Pregnancy and Preterm or Small-for-Gestational-Age at Birth — Eight Integrated Health Care Organizations – LINK
Facing the Beast: Can We Really Confront the Biggest Crime in Human History? – SUBSTACK
Book mentioned by Dr. Drew: Estrogeneration: How Estrogenics Are Making You Fat, Sick, and Infertile on Amazon
What are menstrual irregularities? – NIH.GOV
Largest Study to Date Shows How Covid Vaccines Affect Periods – New York Times
---
MEDICAL NOTE:
The CDC states that COVID-19 vaccines are safe, effective, and reduce your risk of severe illness. Hundreds of millions of people have received a COVID-19 vaccine, and serious adverse reactions are rare. You should always consult your personal physician before making any decisions about your health.
Dr. Kelly Victory MD is a board-certified trauma and emergency specialist with over 15 years of clinical experience. She served as CMO for Whole Health Management, delivering on-site healthcare services for Fortune 500 companies. She holds a BS from Duke University and her MD from the University of North Carolina. Follow her at earlycovidcare.org
---
Ask Dr. Drew is produced by Kaleb Nation and Susan Pinsky. This show is for entertainment and/or informational purposes only, and is not a substitute for medical advice, diagnosis, or treatment.
SPONSORED BY
• GENUCEL – Using a proprietary base formulated by a pharmacist, Genucel has created skincare that can dramatically improve the appearance of facial redness and under-eye puffiness. Genucel uses clinical levels of botanical extracts in their cruelty-free, natural, made-in-the-USA line of products. Get 10% off with promo code DREW at https://genucel.com/drew
GEAR PROVIDED BY
• BLUE MICS – After more than 30 years in broadcasting, Dr. Drew's iconic voice has reached pristine clarity through Blue Microphones. But you don't need a fancy studio to sound great with Blue's lineup: ranging from high-quality USB mics like the Yeti, to studio-grade XLR mics like Dr. Drew's Blueberry. Find your best sound at https://drdrew.com/blue
• ELGATO – Every week, Dr. Drew broadcasts live shows from his home studio under soft, clean lighting from Elgato's Key Lights. From the control room, the producers manage Dr. Drew's streams with a Stream Deck XL, and ingest HD video with a Camlink 4K. Add a professional touch to your streams or Zoom calls with Elgato. See how Elgato's lights transformed Dr. Drew's set: https://drdrew.com/sponsors/elgato/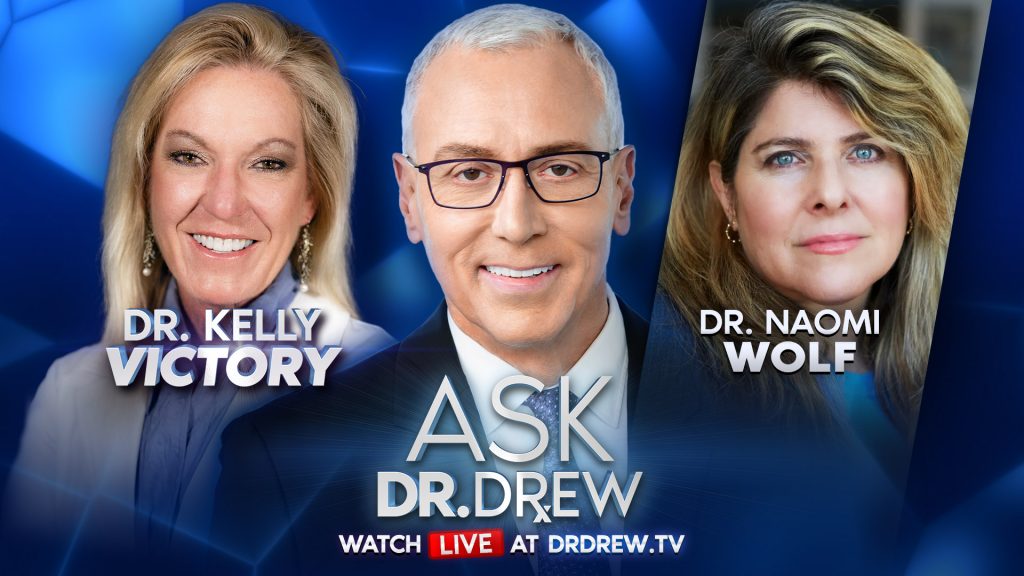 Dr. Naomi Wolf on Pregnant Women in Pfizer mRNA Trial Documents with Dr. Kelly Victory – Ask Dr. Drew