Dr. Kelly Victory & Alex Berenson on Twitter Lawsuit, Monkeypox & COVID-19 Censorship – Ask Dr. Drew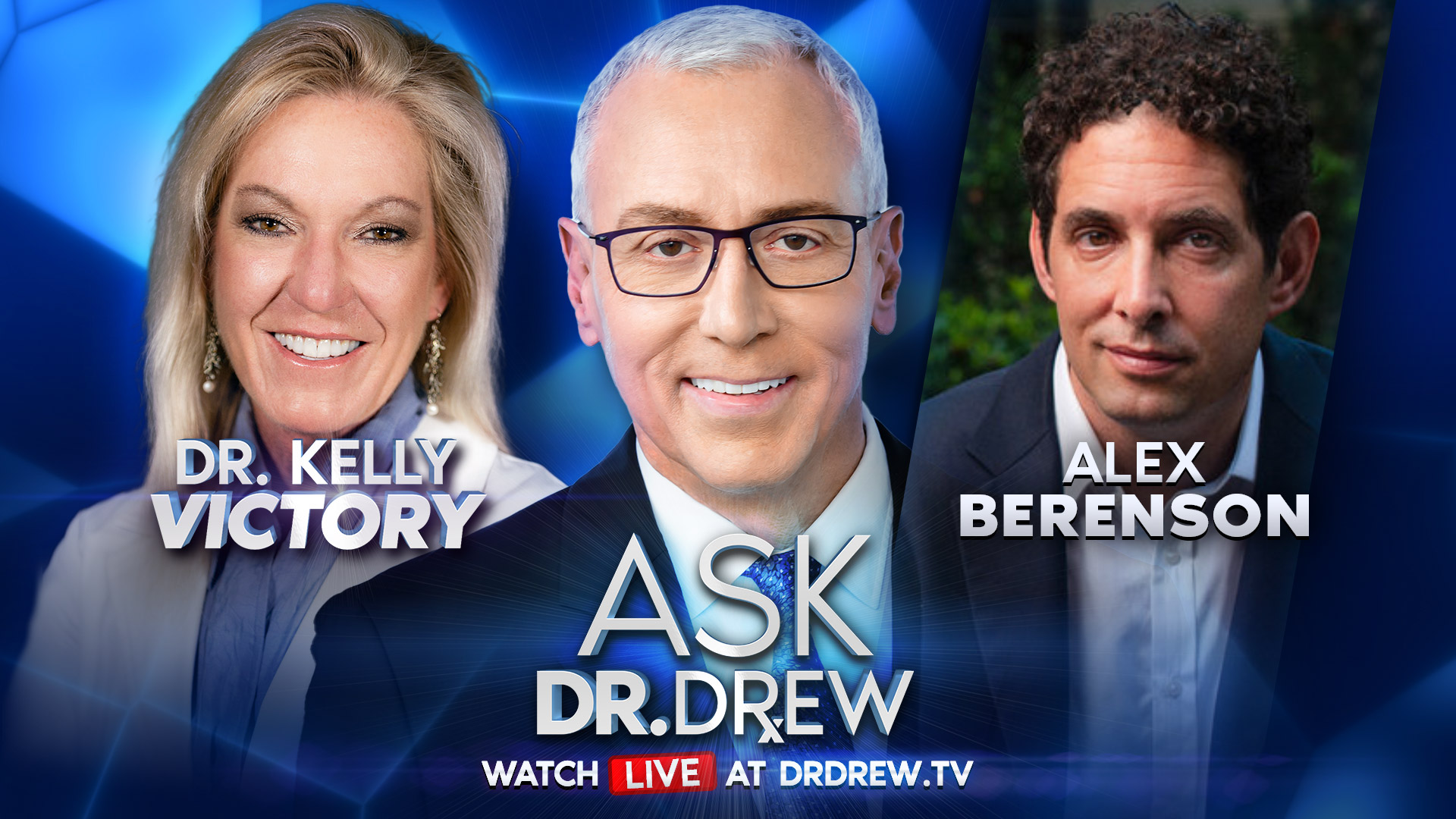 In 2021, Alex Berenson was suspended by Twitter for "misinformation." So he sued the platform… and WON. He returns to Ask Dr. Drew LIVE with Dr. Kelly Victory to discuss censorship, COVID-19, Monkeypox & Big Tech's attempts to ban debates about controversial topics
Follow Dr. Drew on Rumble to watch the full show.
Dr. Kelly Victory MD is a board-certified trauma and emergency specialist with over 15 years of clinical experience. She served as CMO for Whole Health Management, delivering on-site healthcare services for Fortune 500 companies. She holds a BS from Duke University and her MD from the University of North Carolina. Follow her at EarlyCovidCare.org
Alex Berenson covered the drug industry as a reporter for the New York Times. He is an Edgar Award–winning writer of bestselling thrillers and a freelance journalist. His newest title "Pandemia: How Coronavirus Hysteria Took Over Our Government, Rights, and Lives" is filled with a thorough investigation on COVID-19.
Follow Alex Berenson at www.alexberenson.com and alexberenson.substack.com
---
Dr. Kelly Victory: After COVID Debacle "People Will Never Listen To A Public Health Mandate Again"
FULL EPISODE: https://youtu.be/QHxV5PObRgI
Dr. Kelly Victory shares her concerns about the future of public health after the "debacle" of a response to COVID-19. "There will be a next crisis…" says Dr. Victory. "There are people who will never ever listen to a public health mandate again because they've said: these people are idiots, they're incompetent, they have nefarious intent, they're evil, whatever it is they think. But they sure as hell aren't saying "wow you guys did such a bangarang job, we can't wait to listen to you for guidance the next time around."
---
Ask Dr. Drew is produced by Kaleb Nation and Susan Pinsky. This show is for entertainment and/or informational purposes only, and is not a substitute for medical advice, diagnosis, or treatment.
SPONSORED BY
• GENUCEL – Using a proprietary base formulated by a pharmacist, Genucel has created skincare that can dramatically improve the appearance of facial redness and under-eye puffiness. Genucel uses clinical levels of botanical extracts in their cruelty-free, natural, made-in-the-USA line of products. Get 10% off with promo code DREW at https://genucel.com/drew
GEAR PROVIDED BY
• BLUE MICS – After more than 30 years in broadcasting, Dr. Drew's iconic voice has reached pristine clarity through Blue Microphones. But you don't need a fancy studio to sound great with Blue's lineup: ranging from high-quality USB mics like the Yeti, to studio-grade XLR mics like Dr. Drew's Blueberry. Find your best sound at https://drdrew.com/blue
• ELGATO – Every week, Dr. Drew broadcasts live shows from his home studio under soft, clean lighting from Elgato's Key Lights. From the control room, the producers manage Dr. Drew's streams with a Stream Deck XL, and ingest HD video with a Camlink 4K. Add a professional touch to your streams or Zoom calls with Elgato. See how Elgato's lights transformed Dr. Drew's set: https://drdrew.com/sponsors/elgato/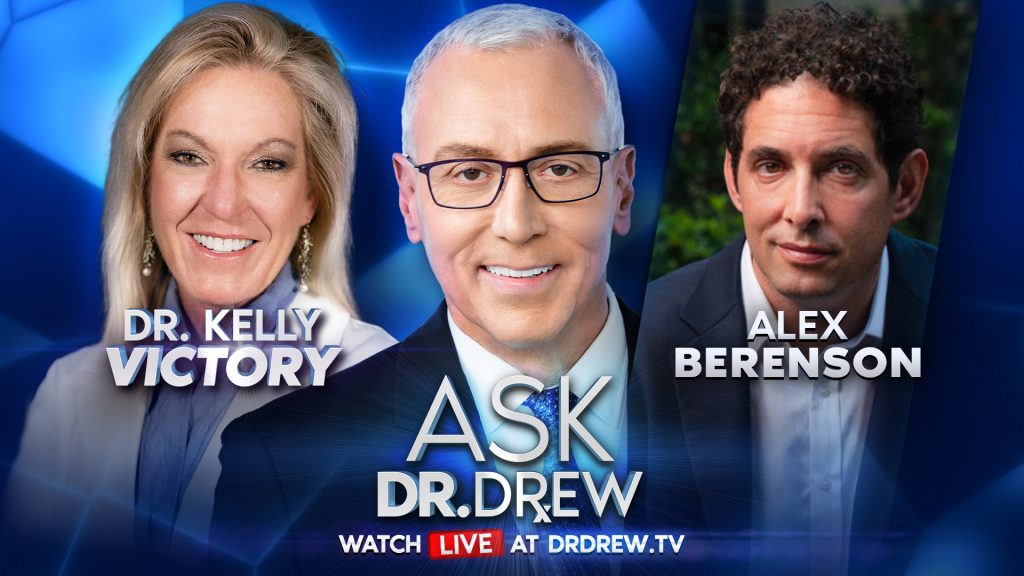 Dr. Kelly Victory & Alex Berenson on Twitter Lawsuit, Monkeypox & COVID-19 Censorship – Ask Dr. Drew