Why Are Doctors Being Censored? ZDoggMD / Dr. Zubin Damania Discusses – Ask Dr. Drew – Episode 34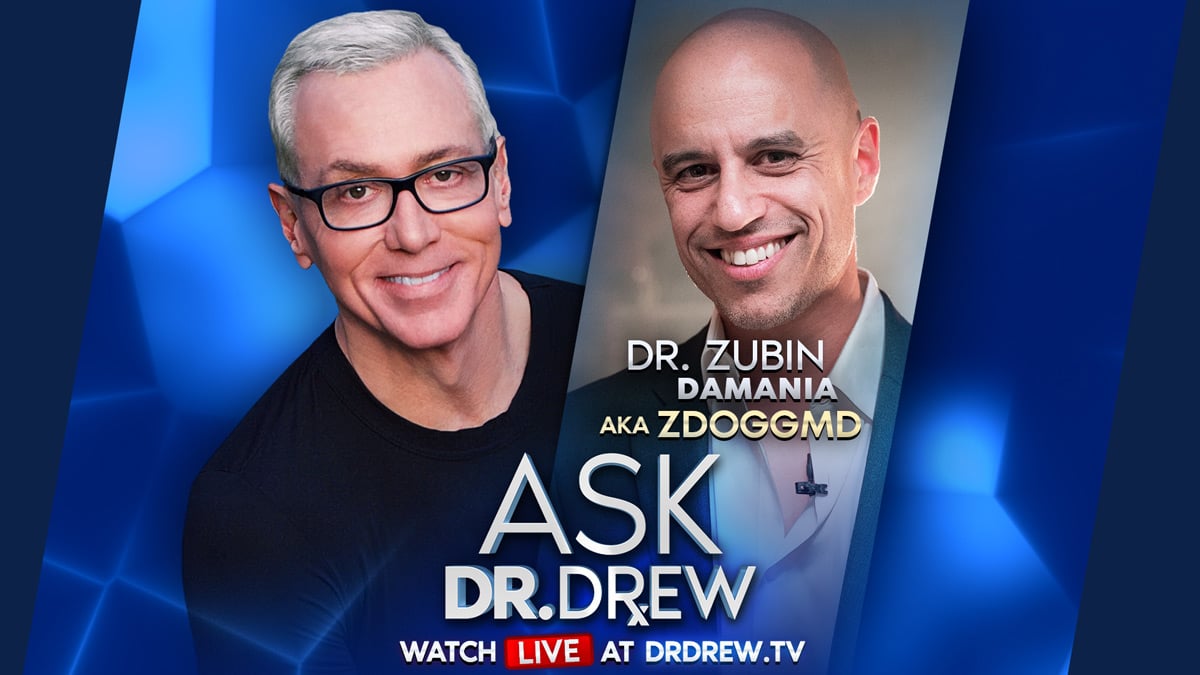 Dr. Zubin Damania hosts the #1 medical news and entertainment show under his pseudonym ZDoggMD, reaching millions of viewers every week through viral songs and humorous videos about health and medicine. Prior to becoming a star online, he spent a decade as a hospitalist at Stanford and also founded a healthcare clinic called Turntable Health. Follow ZDoggMD and his shows at zdoggmd.com.
About ZDoggMD: Zubin Damania, M.D., is an internist and founder of Turntable Health, an innovative healthcare clinic that was part of an ambitious urban revitalization movement in Las Vegas. During his decade-long career as a hospitalist at Stanford, Dr. Damania began a shadow career under the pseudonym ZDoggMD, performing stand-up comedy and creating parody videos for medical audiences worldwide. Dr. Damania examines how we can all work to build Health 3.0, an ideal model of care where technology and evidence-based medicine seamlessly support healthcare teams in achieving the outcomes that actually matter to our patients, while improving the wellbeing of the caregivers themselves.
He subsequently founded ZDoggMD Industries, the digital production studio behind the Internet's #1 medical news and entertainment show, The ZDoggMD Show. Reaching millions of viewers weekly, Dr. Damania leads a passionate tribe of healthcare professionals towards this vision of Health 3.0, with in-depth interviews of medical thought leaders, mixed with merciless satire and hilarious takedowns of popular pseudoscience.
Through song, humor and creative storytelling, Dr. Damania delves into the challenges of delivering compassionate health care in our severely dysfunctional medical system while proposing collaborative ways to revitalize it. He explores how we might work individually and collectively to transform the current system and ensure that the future of medicine is a bright one.
Ask Dr. Drew is produced by Kaleb Nation and Susan Pinsky.
This show is for entertainment and/or informational purposes only, and is not a substitute for medical advice, diagnosis, or treatment.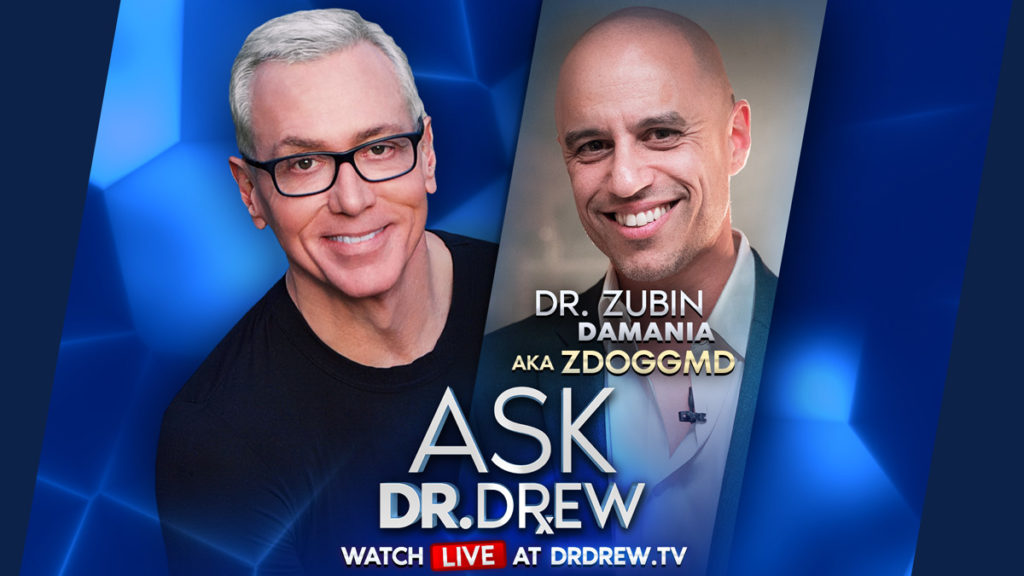 Why Are Doctors Being Censored? ZDoggMD / Dr. Zubin Damania Discusses – Ask Dr. Drew – Episode 34