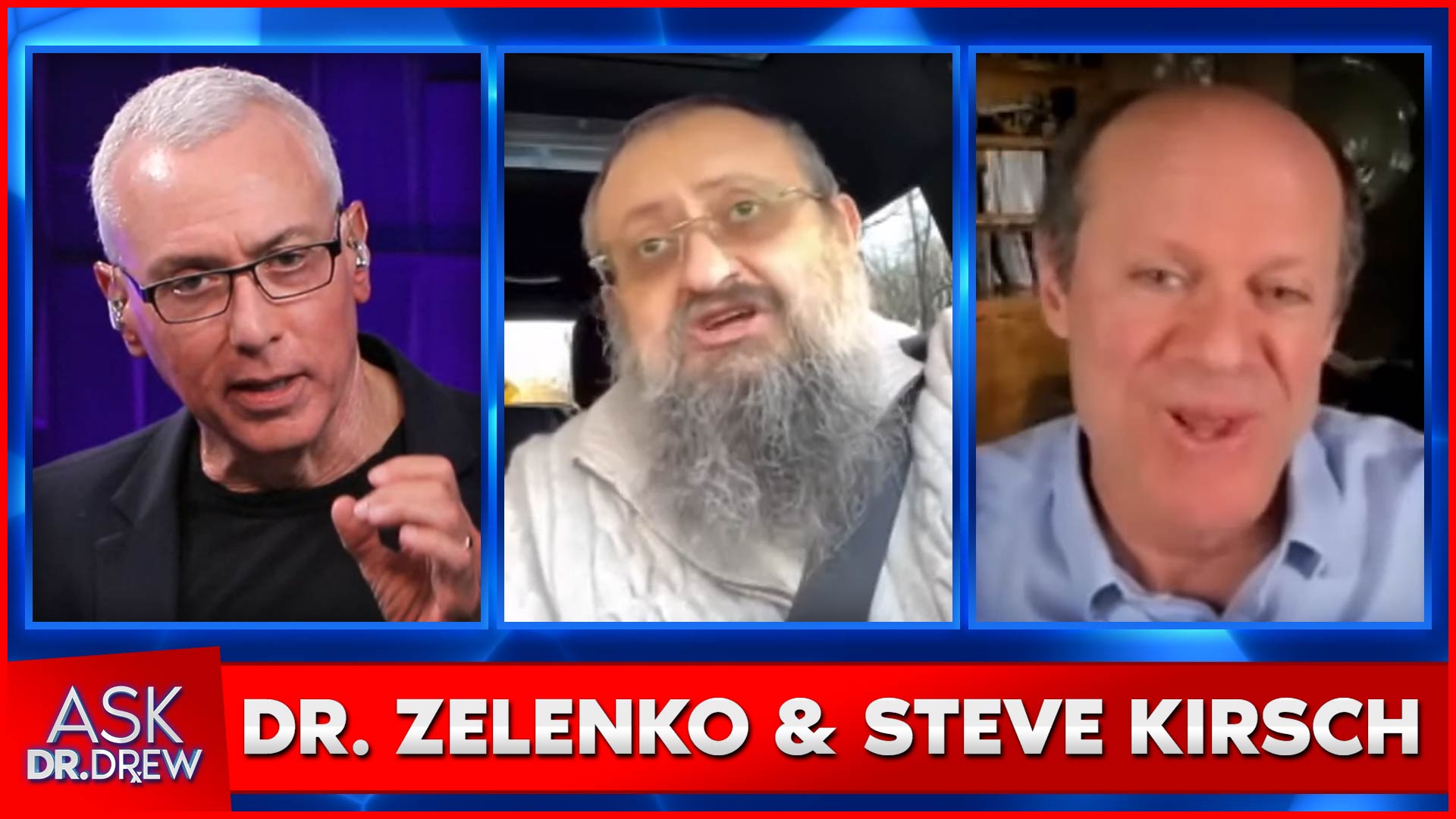 Dr. Vladimir Zelenko & Steve Kirsch Discuss COVID-19, Dr. Fauci, Vaccines & More on Ask Dr. Drew

Dr. Vladimir Zelenko & Steve Kirsch join Ask Dr. Drew to discuss COVID-19, vaccines, Dr. Fauci, coronavirus origin theories, and more. Dr. Zelenko explores the latest studies on hydroxychloroquine and its potential use in treatment of COVID-19 symptoms, despite the efforts of social media platforms to restrict discussion of HCQ and other widely available medications like ivermectin. Steve Kirsch — a tech entrepreneur who founded multiple billion-dollar companies and is an inventor of the optical mouse — has become an outspoken critic of Dr. Fauci and the United States' response to the coronavirus pandemic.
Steve Kirsch believes that repurposed drugs and early treatment are the fastest and easiest ways to end the pandemic, but fears that the financial priorities of pharma companies are blocking research and discussion of any alternatives to their vaccines. Dr. Zelenko, who received medical degrees from the University at Buffalo School Of Medicine and Biomedical Sciences and has practiced medicine for over 20 years, was even banned from Twitter for discussing his methods, despite seeing great success in patients who follow his treatment protocol. Dr. Drew mentions a recent Merck deal for an existing Ebola / HIV drug that can be repurposed as an mRNA vaccine for flu-like illnesses, and discusses other potential treatments for COVID-19 long haulers.
---
Ask Dr. Drew is produced by Kaleb Nation (https://kalebnation.com) and Susan Pinsky (http://twitter.com/firstladyoflove). This show is for entertainment and/or informational purposes only, and is not a substitute for medical advice, diagnosis, or treatment.