Ask Dr. Drew & YOU – Special CALLERS ONLY Show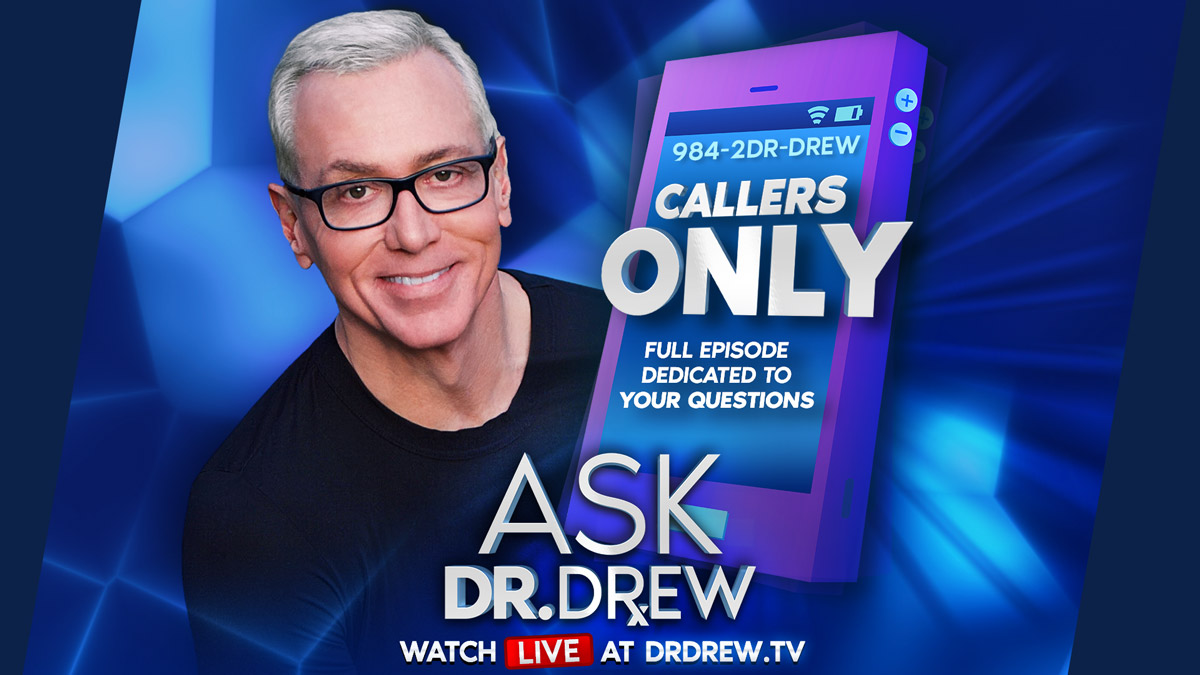 Feb 24 at 3pm PT: this episode of Ask Dr. Drew is dedicated to YOUR questions! Call 984-2DR-DREW (984-237-3739) to ask Dr. Drew anything – questions about relationships, addiction, health, current events… or anything you want to discuss! Sign up at drdrew.tv to get an alert when Dr. Drew is taking calls.
Ask Dr. Drew is produced by Kaleb Nation and Susan Pinsky.
This show is for entertainment and/or informational purposes only, and is not a substitute for medical advice, diagnosis, or treatment.