Scam-Busting Experts Trilogy Media — Ask Dr. Drew — 9/2/20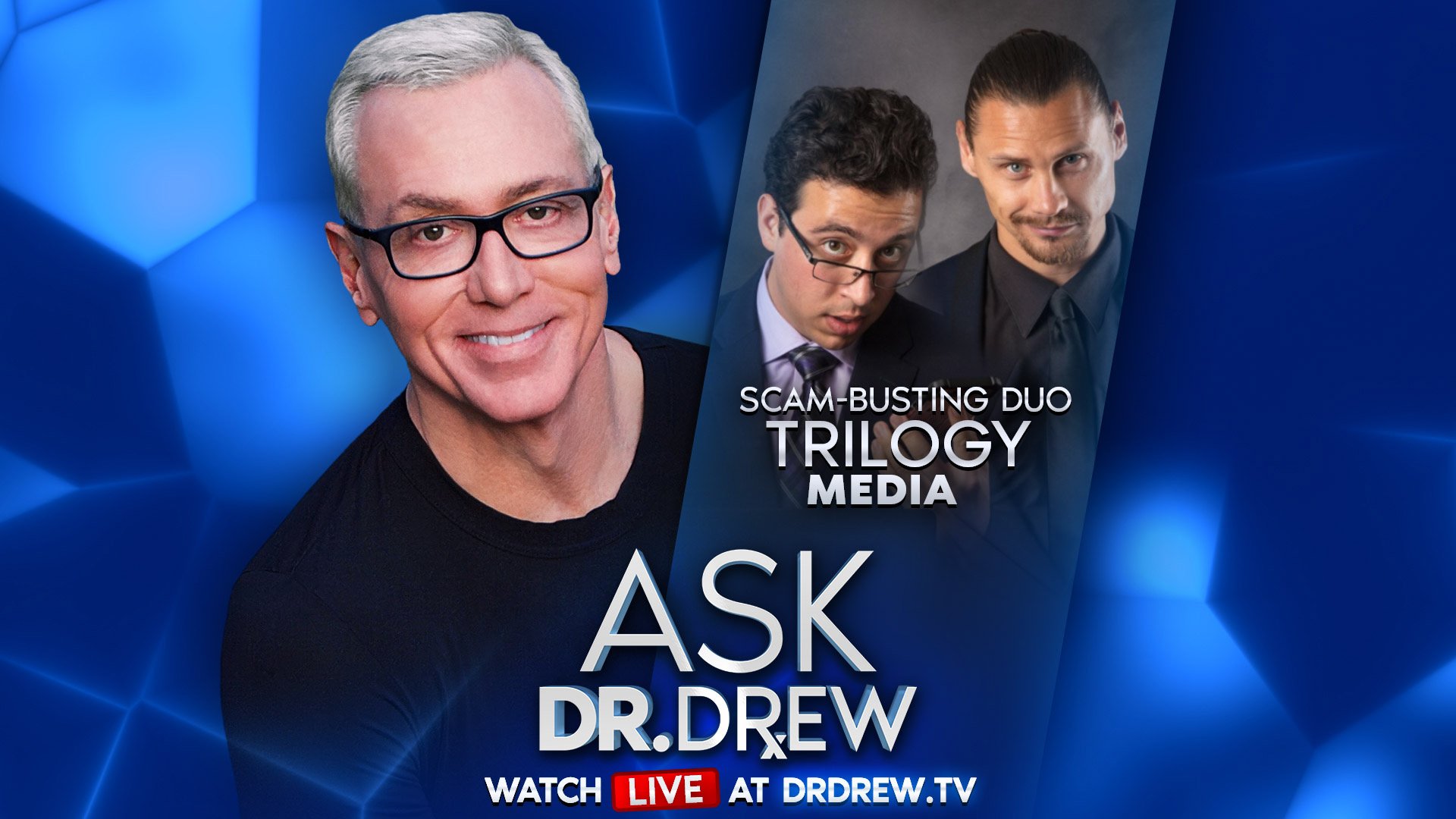 Dr. Drew answers calls with scam-busting experts Ashton Bingham & Art Kulik of Trilogy Media. Call 984-2DR-DREW (984-237-3739) to ask Dr. Drew and Trilogy Media anything! Sign up for alerts at DrDrew.tv
ABOUT TRILOGY MEDIA
Watch Trilogy Media's scam-busting videos at youtube.com/TrilogyMedia/
Covid-19 has resulted in many changes for America, including staggering unemployment numbers. Since March, when Stay at Home orders were put into place, the job hunt has become more competitive, as desperation for income is now a reality. This has resulted in many Americans searching for any job possibility they could be a fit for.
Unfortunately, many of these job listings are not as they seem. According to the Better Business Bureau, America has seen an 8% increase of reported job listing scams compared to last year.
So, how can Americans know if the interview they have is legitimate? Once hired, how do you know that the job is secure and not at risk?
Experts in uncovering scams of all sorts, CEOs Ashton Bingham & Art Kulik of Trilogy Media, YouTube's favorite scam-busting duo with their channels garnering over 70 million views, are available to uncover and explain it all.
What is an employment scam?
When reading a job posting, what are the "red flags" to look for?
What is appropriate information to give to an employer? What is not?
As we are in the midst of a global pandemic, if the job seems too good to be true, is it?
Once hired, are new hires in the safe zone?
---
Ask Dr. Drew is produced by Kaleb Nation and Susan Pinsky.
This show is for entertainment and/or informational purposes only, and is not a substitute for medical advice, diagnosis, or treatment.