Election Day LIVE — Ask Dr. Drew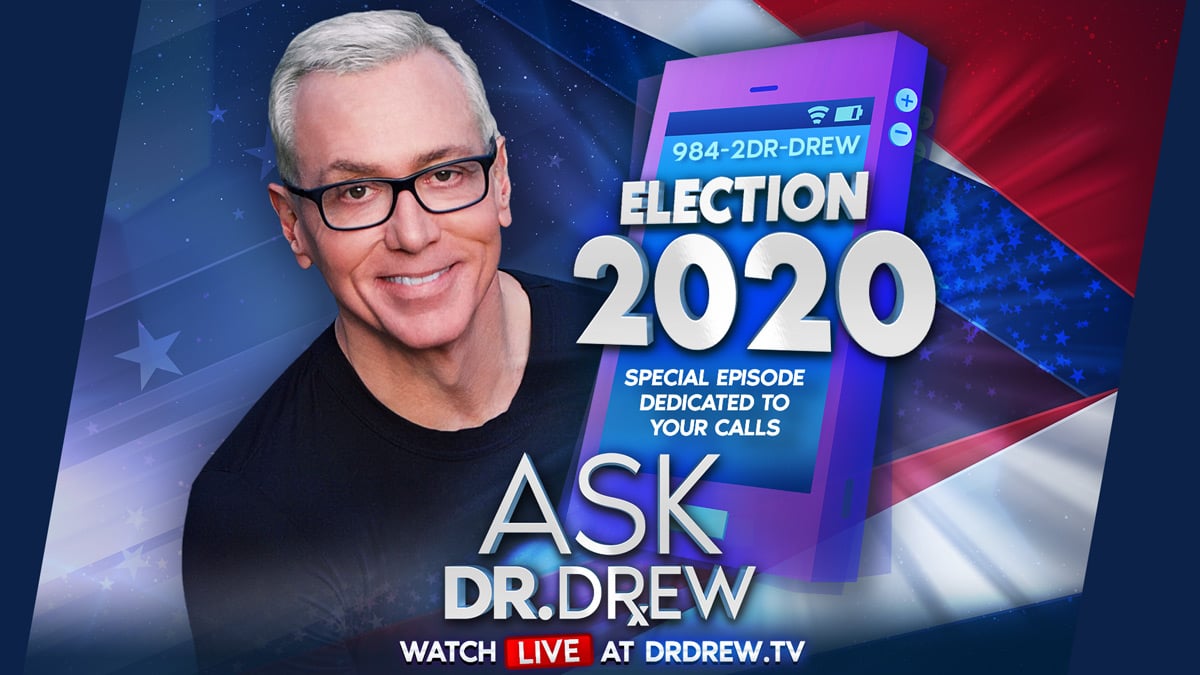 It's Election Day! Go vote, then join Dr. Drew for a special LIVE show dedicated to election coverage and answering your calls at 984-237-3739. • Don't miss the show: sign up at drdrew.tv to get an alert when Dr. Drew is taking calls.
---
Ask Dr. Drew is produced by Kaleb Nation and Susan Pinsky.
This show is for entertainment and/or informational purposes only, and is not a substitute for medical advice, diagnosis, or treatment.