Dr. David Samadi on Men's Health & Robotic Surgery — Ask Dr. Drew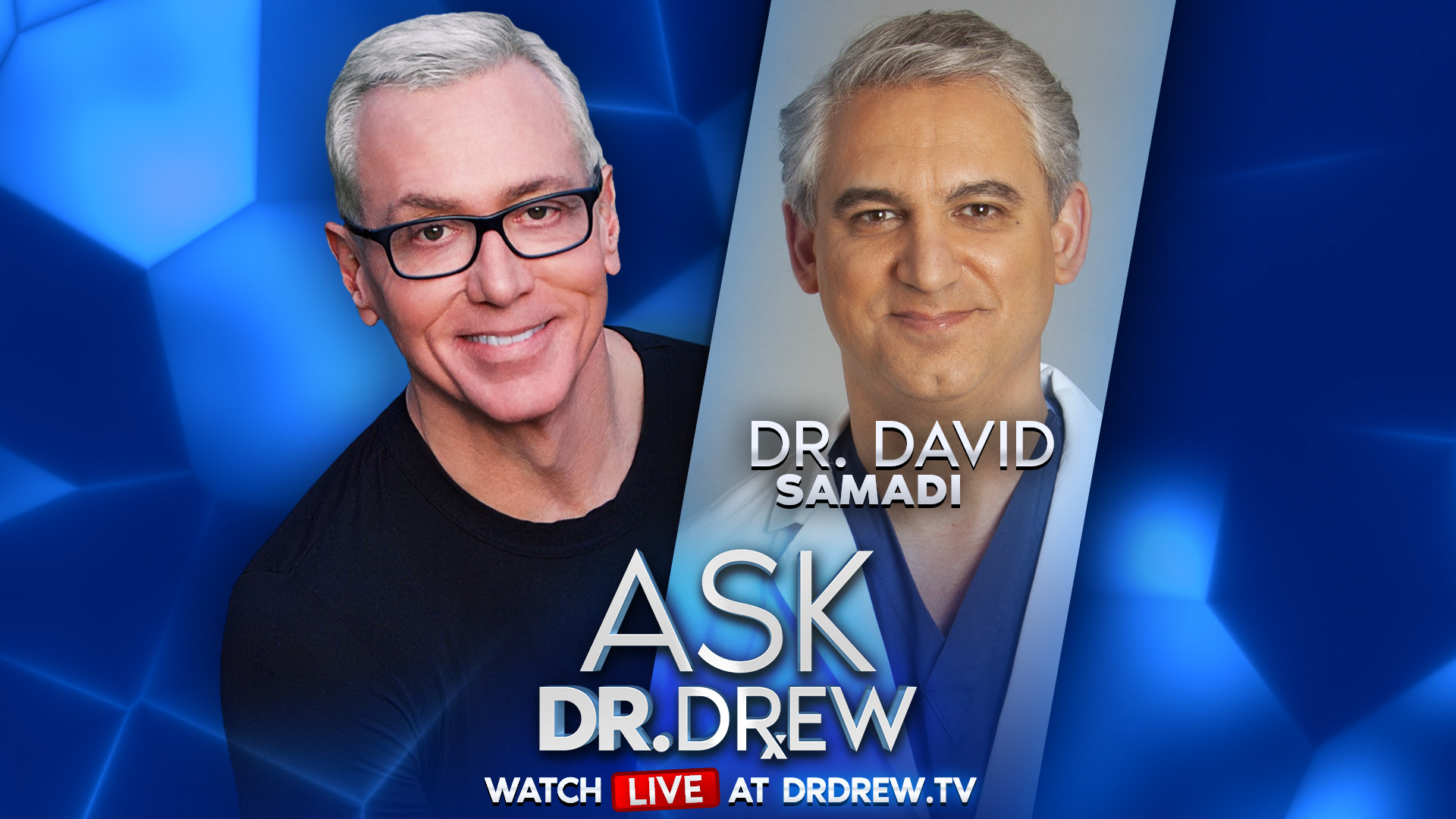 Dr. Drew Pinsky answers caller questions with Dr. David Samadi, author of "The Ultimate MANual: Dr. Samadi's Guide to Men's Health and Wellness" available now at http://go.drdrew.com/samadi
Call 984-2DR-DREW (984-237-3739) to ask Dr. Drew anything! Sign up for alerts at http://drdrew.tv/
About Dr. Samadi
Dr. David Samadi is a highly skilled prostate surgeon, dedicated to compassionate and successful prostate cancer treatment. He helps men of all ages overcome their prostate cancer, while preserving the highest possible quality of life after prostate surgery. Using his custom Samadi Modified Advanced Robotic Technique (SMART) prostate surgery, Dr. Samadi has performed more than 7,000+ robotic prostate surgeries – earning him the recognition as one of the best prostate surgeons around the world. Dr. Samadi is currently the Director of Men's Health and Urologic Oncology at St. Francis Hospital in Roslyn, New York.
Order "The Ultimate MANual: Dr. Samadi's Guide to Men's Health and Wellness" at this link and a portion of your purchase goes to support our shows: http://go.drdrew.com/samadi
---
Ask Dr. Drew is produced by Kaleb Nation (http://twitter.com/kalebnation) and Susan Pinsky (http://twitter.com/firstladyoflove).
This show is for entertainment and/or informational purposes only, and is not a substitute for medical advice, diagnosis, or treatment.