Ask Dr. Drew with Duncan Trussell • 5/1/2020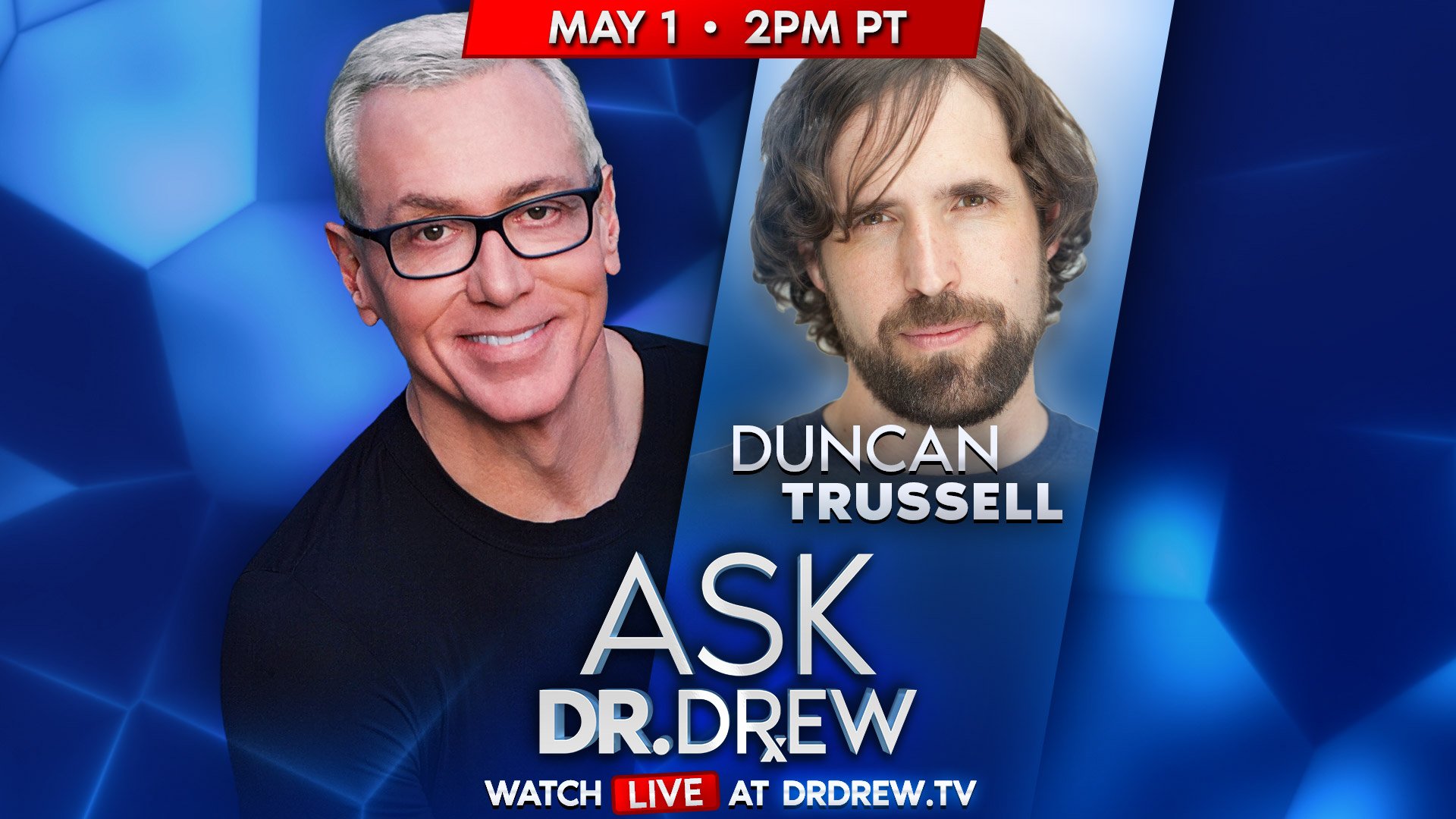 MAY 1 at 2pm PT: Ask Dr. Drew LIVE with Duncan Trussell! Don't miss the show: sign up at drdrew.tv to get an alert when Dr. Drew is taking calls!
• Duncan Trussell is the host of The Duncan Trussell Family Hour podcast and creator of Netflix's hit animated show The Midnight Gospel. Watch episode 1 of The Midnight Gospel to see Dr. Drew as a gun-toting, zombie-killing tiny president! More: DuncanTrussell.com
Ask Dr. Drew is produced by Kaleb Nation and Susan Pinsky.
This show is for entertainment and/or informational purposes only, and is not a substitute for medical advice, diagnosis, or treatment.