Ask Dr. Drew – George Papadopoulos & Simona Mangiante – Episode 9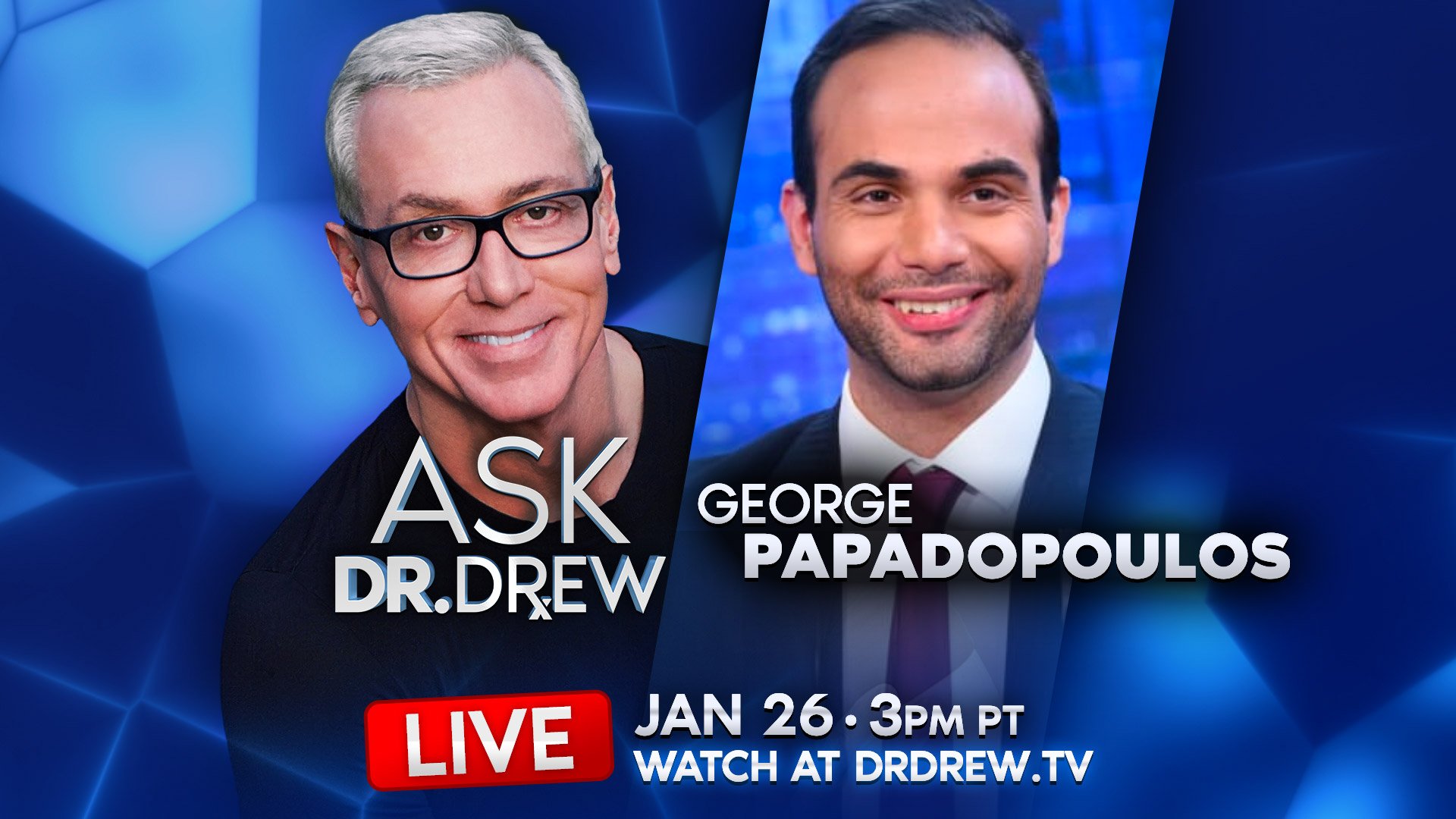 George Papadopoulos is the author of Deep State Target and a former member of the foreign policy advisory panel to Donald Trump's 2016 presidential campaign. Simona Mangiante is a lawyer, model, and former legal advisor to the presidency office of the European Parliament. They discuss the tragic death of Kobe Bryant, why Simona was investigated as a suspected spy, George's new podcast, and more from viewer calls.
---
Missed the live show? Get an alert when Dr. Drew is taking calls: DrDdrew.tv
Ask Dr. Drew is produced by Kaleb Nation and Susan Sailer Pinsky.
THE SHOW: For over 30 years, Dr. Drew Pinsky has taken calls from all corners of the globe, answering thousands of questions from teens and young adults. To millions, he is a beacon of truth, integrity, fairness, and common sense. Now, after decades of hosting Loveline and multiple hit TV shows – including Celebrity Rehab, Teen Mom OG, Lifechangers, and more – Dr. Drew is opening his phone lines to the world by streaming LIVE from his home studio in California. On Ask Dr. Drew, no question is too extreme or embarrassing because the Dr. has heard it all."