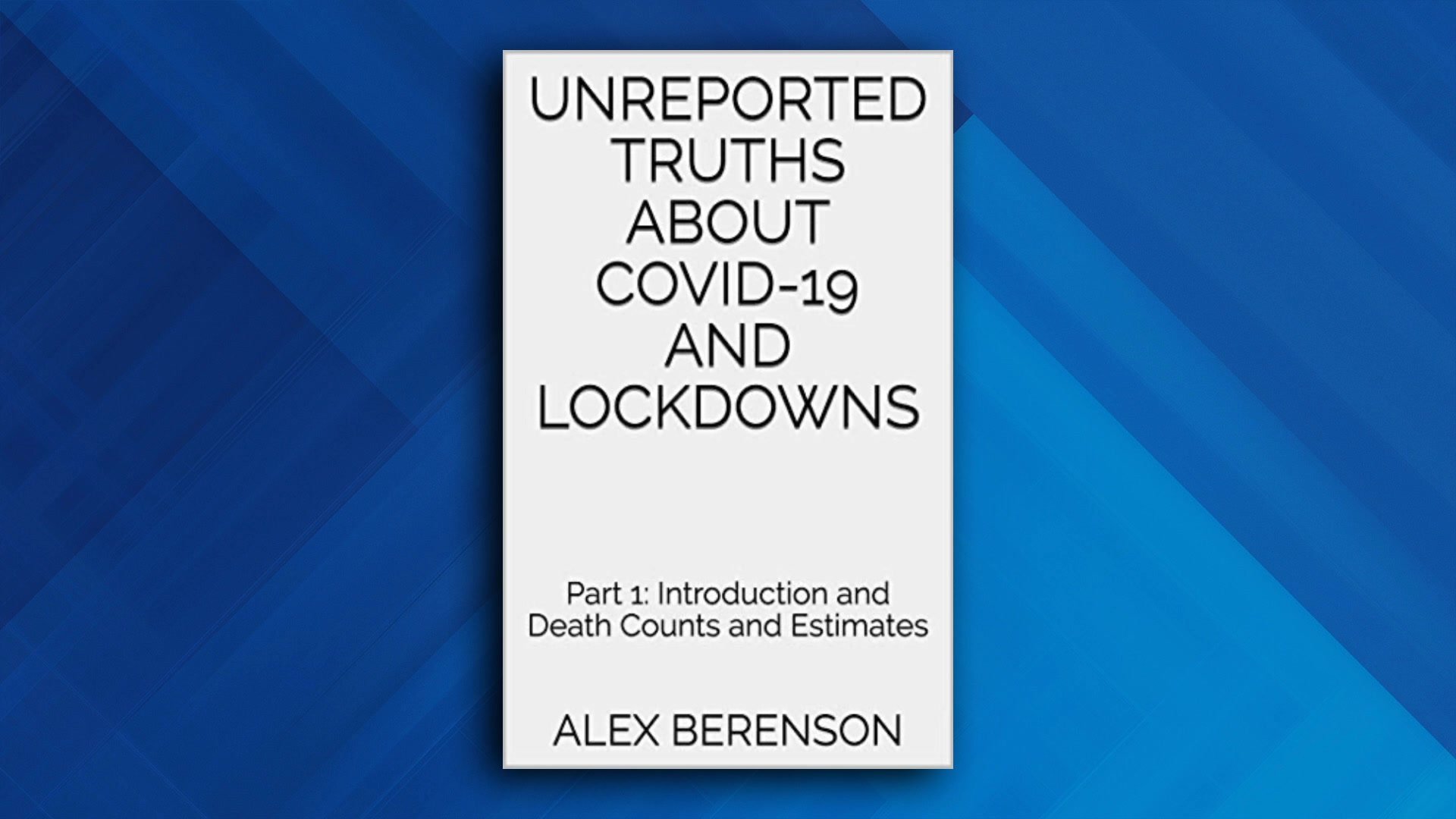 Alex Berenson – Author of "Unreported Truths About COVID-19 And Lockdowns" – on Dose Of Dr. Drew
Alex Berenson – Author of "Unreported Truths About COVID-19 And Lockdowns" – on Dose Of Dr. Drew
Alex Berenson's book "Unreported Truths About COVID-19 And Lockdowns" was taken down by Amazon in June 2020. Amazon later reversed its decision and reinstated Berenson's book, which highlights theories and facts surrounding COVID-19 and the effectiveness of lockdowns. Read now in print and on Kindle.
• Alex Berenson is a former NYT reporter, a New York Times bestselling author, and winner of the Edgar award.
Read the first 1000 words of chapter one of "Unreported Truths About COVID-19 And Lockdowns" at AlexBerenson.com
Via Amazon: Former New York Times reporter and prominent lockdown critic Alex Berenson provides a counterweight to media hysteria about coronavirus in this series of short booklets answering crucial questions about COVID.
Drawing on primary sources from all over the world – including state and national-level government data, Centers for Disease Control reports, and papers in prominent scientific journals – the Essential Guide offers clear, concise, and measured answers to some of the most important questions around the coronavirus.