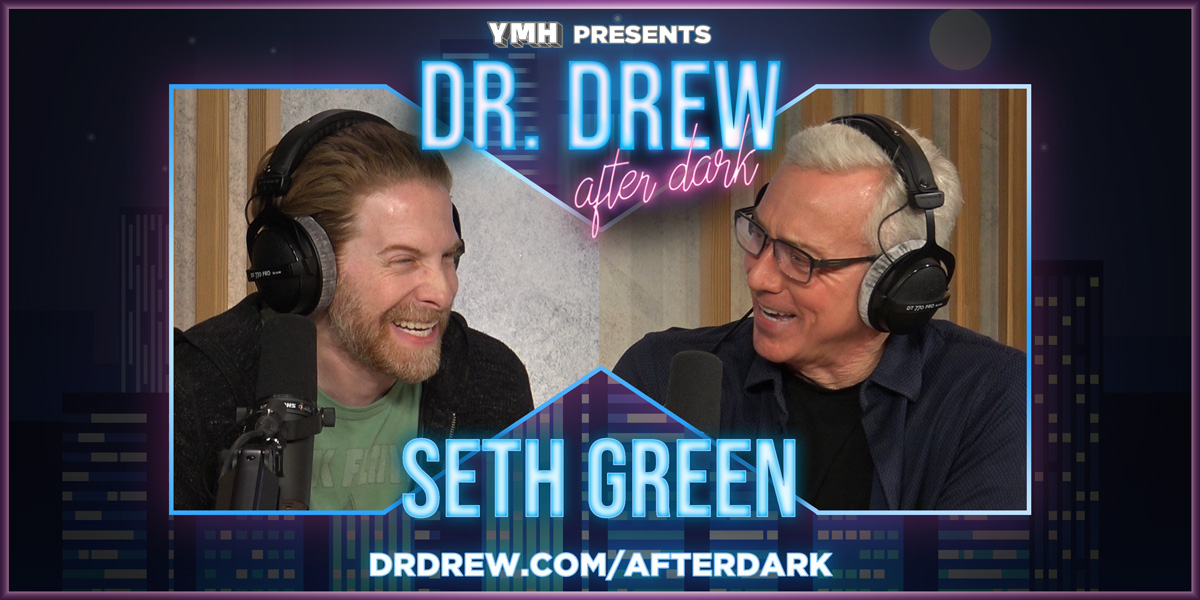 Dr. Drew After Dark w/ Seth Green – Ep. 20
Seth Green, master of acting, clay-mation, voice acting, and now film writing/directing, joins Dr. Drew on this week's episode of Dr. Drew After Dark! We discover that Seth and Dr. Drew have actually known each other for DECADES, and Seth shares stories about his debut as a film writer/director of the new movie, "Changeland."  Set in Thailand, it features an all-star cast, including Breckin Meyer, Brenda Song, Randy Orton, and of course, McCauley Culkin! It's available everywhere.
We learn about the creative process that goes into making Robot Chicken, and Dr. Drew is eager to show Seth the worth of Robert Paul Champagne. Will Seth "Try It Out?" The twosome gets into an eye opening discussion about Los Angeles' homelessness problem and what it means for the general health of the city.  Finally, they tackle your voicemails and emails about halitosis, belly button juice, ASMR and much much more!
Sponsors:
– Go to Stamps.com, click on the microphone at the top of the homepage, and type in code DRDREW to claim your special offer!
– For 25% off your first Care/of order, go to Takecareof.com and enter code DRDREW.