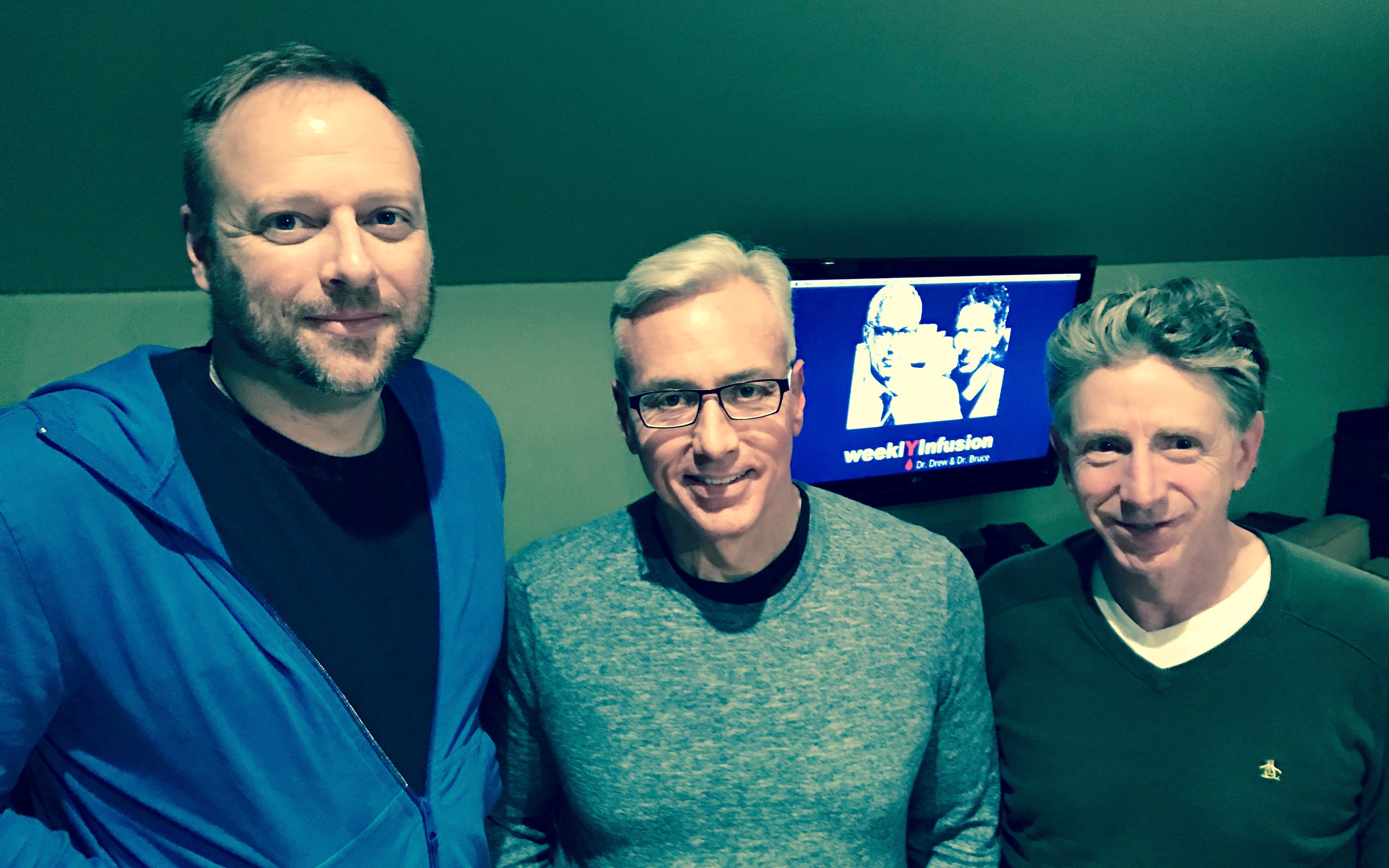 Weekly Infusion 19: Dr. Jake Lentz

Dr. Jake Lentz shares his journey from the writers' room to the emergency room this week with Dr. Drew and Dr. Bruce.  After graduating from Harvard, Jake moved to Los Angeles to pursue a career in comedy writing and quickly found his way to a position at the Jimmy Kimmel Show.  After several successful years under his belt, however, Jake decided it was time for a career change and applied to medical school and he is now a physician.drdrew.com has all the latest podcasts. Subscribe and please tell a friend.
Brought to you by Bergamet Pro Plus, RefillWise.com and Hydralyte.