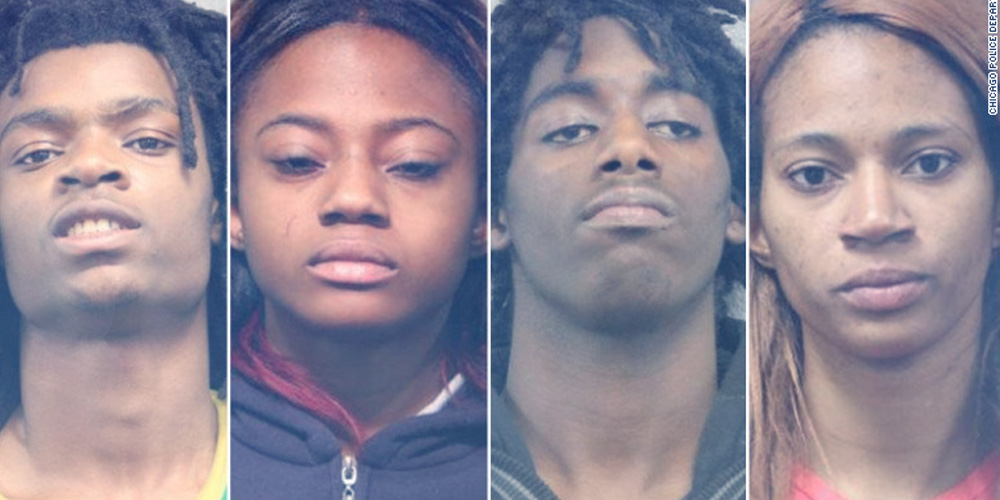 Facebook Live Torturers: Dr. Drew Responds To TMZ Interview

Two men and two women have been accused of torturing a Chicago special-needs teen in a shocking video streamed via Facebook Live. TMZ interviewed Dr. Drew on Saturday night to get his reaction to the tragedy. In Drew's words:
"Obviously I feel bad for the victim, it's unconscionable. What's going wrong in those kids lives that they could think that not only that's funny, but that… it would be ok to stream it?

But I had a very strange reaction. I felt sorry for the kids who were perpetrating it… their lives are going to be over. We've failed them. They're 18 year olds… Not ok with what they did, I'm not dismissing anything about it, nothing about it is ok, but it's a really sad indictment about what is going on today.

We do need to be more on top of our kids in some respect, setting firmer limits, and not being afraid to let them fail… But we don't need to be aggressive with our kids. And I'm afraid that we somehow lose track of that line… and we end up with aggressive kids. If we were aggressive with a dog and the dog ended up biting people, would we be surprised?"
However, many people online ignored the interview and only read the inflammatory headline – stirring up a firestorm of responses and leading Drew to tweet:
Careful of Fake News: I, in fact, said I had a strange feeling when I watched this reprehensible evil act. I was surprised at that feeling

— Dr Drew (@drdrew) January 9, 2017
In a recent episode of Midday Live with Dr. Drew and Mike Catherwood on KABC, Drew responded to the critics who thought he was defending the perpetrators. Watch the video at Facebook.com/DrDrew:
Listen to the show online, and listen live every weekday 12-3PM PT on KABC.