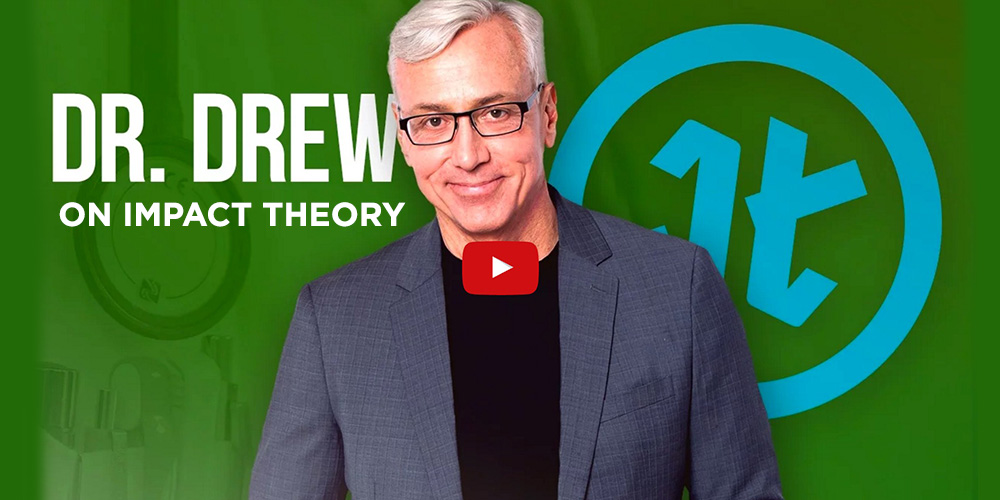 Constructing Your Sense of Self And Finding Happiness: Watch Dr. Drew On Impact Theory
Dr. Drew joined Impact Theory for a fascinating conversation about his life, career, and what he has discovered about finding happiness. Listen to the podcast on iTunes or watch the episode below.
From the show:
At an early point in his secondary education, Dr. Drew Pinsky found himself debating whether he should become a doctor or an opera singer. Ultimately his true passion for helping other prevailed, making him one of the most recognizable names in medicine. Learn from the New York Times best-selling author, physician, opera singer, and civil servant as he goes deep into the philosophy behind the brain-body connection and addiction in this episode of Impact Theory with Tom Bilyeu.