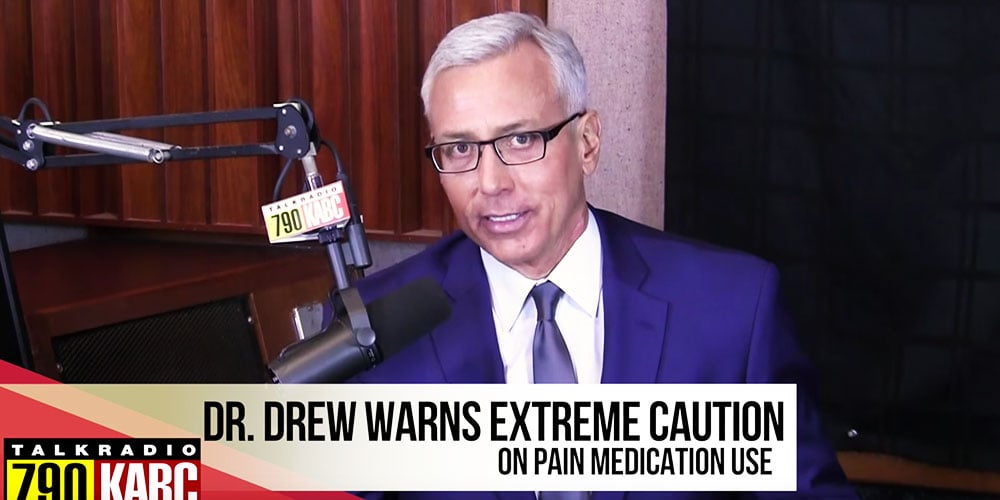 Urgent Public Service Message: Dr. Drew on Opioid Addiction
Dr. Drew filmed a public service announcement addressing the effects of rampant opioid addiction that has already claimed the lives of countless people across the world. The United States represents 5% of the world's population, and yet we consume 80% of the pain medication – medicine that was not designed to be used for longer than 2 weeks. Watch the video below.
Share this important message from Dr. Drew. For helpful resources on addiction, visit drdrew.com/get-help.
Listen to Dr. Drew weekdays noon-3PM on 790 KABC-AM