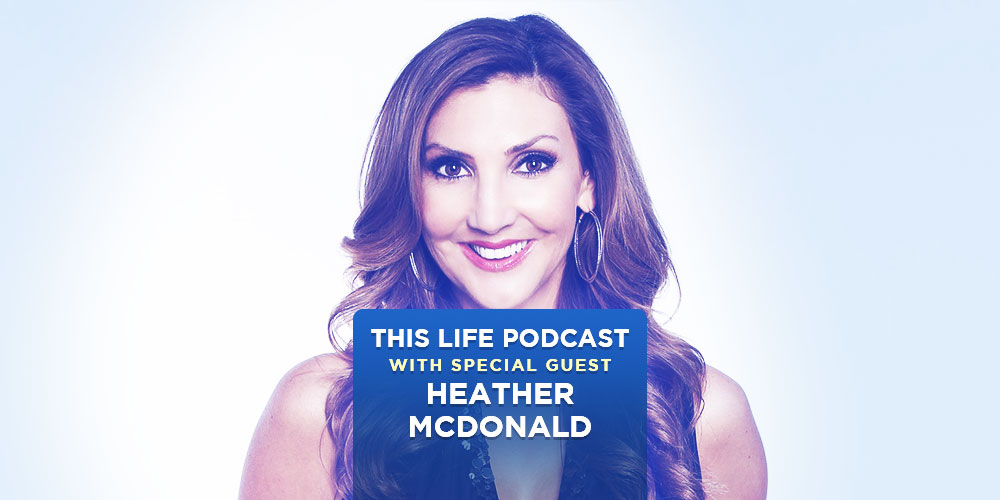 Heather McDonald On This Life Podcast!

Podcast: Play in new window | Download
Comedian and host of the "Juicy Scoop" podcast, Heather McDonald brings her dynamic family story to This Life.
Heather McDonald not only known as actress and stand-up comic, but is also a successful, Podcast One producer and host of "Juicy Scoop." Here on THIS LIFE #37 episode, Heather McDonald comes to life and discusses her experience with her "Serial Sister." The whole story can also be found on "Juicy Scoop" on the Podcast One Network, beginning at episode 35. Subscribe to her podcast today! Visit her website for all her club dates and links to her shows: heathermcdonald.net.
---
---
JuicyScoopPodcast with Heather McDonald
---
This Episode Proudly Presented By BergaMet Mega Plus.  Click Here to learn more.
---
Outro Music: "Relax Your Mind" by Lance Is A Genius, from the self titled album available on iTunes. Available at http://www.lanceisagenius.com.
Subscribe to his music scene and download his music today!
Lance Coleman also known as Fuze The Mc, is an Oakland-based digital strategist, hip hop artist, and business developer. He is also well known for albums including Tell Me Something Good, Legend of A King, One Black Man, The Audacity of Soul, and Boom Boom Clap. He is a self-made rapper and has been featured on MTV and XXL. He is the founder of Noble Black Society and currently works Digital Strategist for The Blueprint Group and Social Weaver at Zoo Labs.