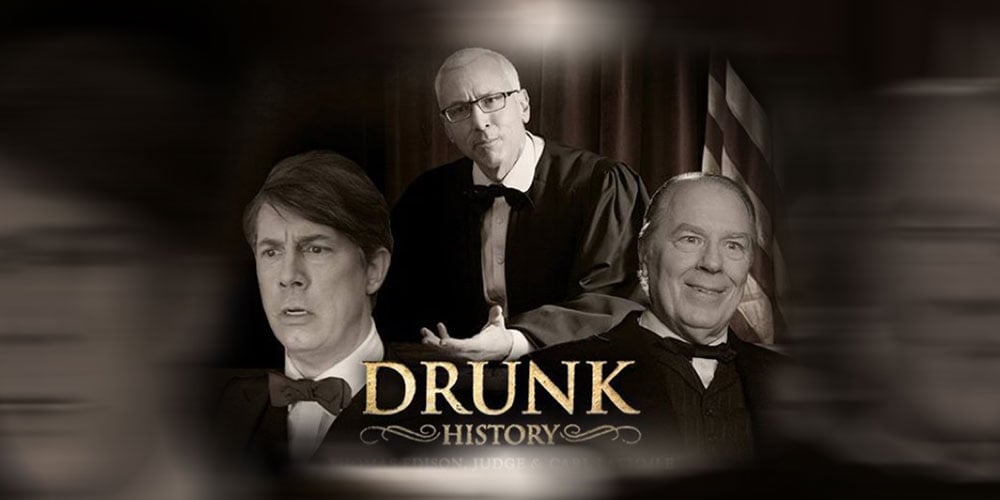 Watch Dr. Drew On Drunk History!
Watch Dr. Drew on Comedy Central's hilarious series Drunk History! Dr. Drew's episode airs Tuesday November 10 at 10:30/9:30c.
From Dr. Drew: Loved working with Derek Waters and his team. My narrator was my friend Duncan Trussell. And I got to spew Duncan's vitriol against Thomas Edison as the judge who blocked Edison's attempt at monopolizing the infant movie business.