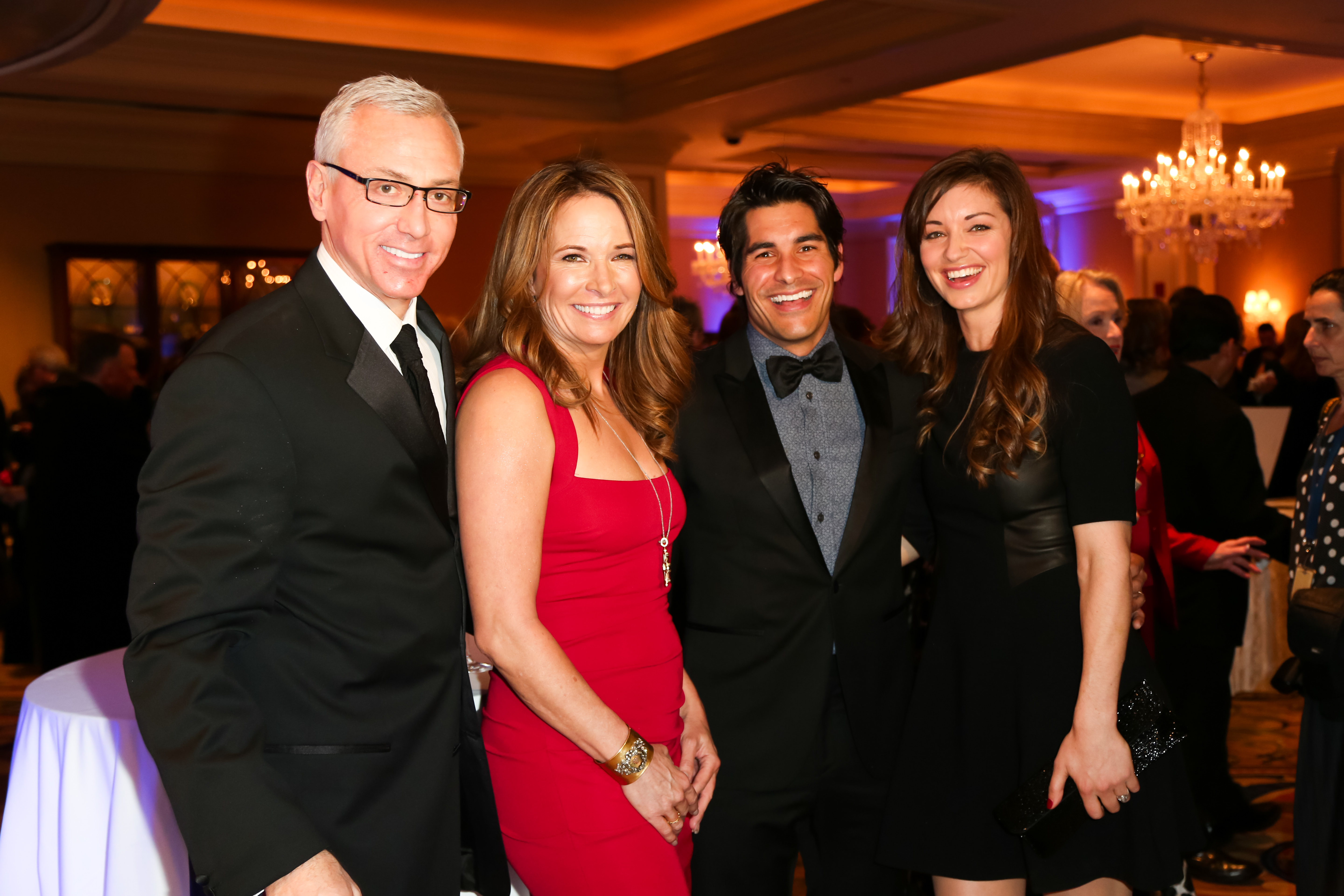 Hillsides Centennial Gala Event
PRESS RELEASE
Marisol Barrios, Hillsides
Cell: 310-713-8567
E-mail: [email protected]
Hillsides Centennial Gala Raises $655,000 for Los Angeles Children & Families
Charity Brings In a Record-Breaking Amount
(PASADENA, CA) Guests at Hillsides annual benefit, the Centennial Gala, raised $655,000 for vulnerable children and families living in Los Angeles County, far exceeding the amount raised in previous years.   On Saturday night, February 23, a sold-out crowd of more than 600 filled the ballroom of the iconic The Langham Huntington, Pasadena to celebrate the charity's 100 years of service and to enjoy an evening of spectacular entertainment and fine dining.
"I can't thank our supporters enough for making the gala an incredible success," said Joseph M. Costa, Hillsides chief executive officer.  "The funds raised will allow Hillsides to continue to create lasting change in the lives of at-risk children, youth, and families.   This overwhelming outpouring of generosity is the best birthday present Hillsides could ever receive."
Elizabeth Rusnak Arizmendi, Rusnak Auto Group Vice President of Public Relations and chair of the event, kicked off the evening by introducing the presenters who awarded Dr. Drew Pinsky of "Celebrity Rehab" fame and NBC4 Weatherman Fritz Coleman special "Hillsides Centennial" awards for all the hard work they do for the charity.  Tiffany Company of Pasadena generously donated the hand-cut crystal awards that were also given later in the evening to Emmy award-winning actress Jean Smart, comedian George Lopez, Pro Football Hall of Fame inductee Marcus Allen, and Paul Rusnak, Chairman/CEO of Rusnak Auto Group.
Presenters for the honorees were Colleen Williams, NBC4 anchor, Mike Catherwood, co-host of "Loveline," NFL football players Willie Gault and Jason David, Robert C. Smith, CEO of Allied High Tech Company, Actress Kristen Renton, and Arizmendi.
"Hillsides Centennial Gala was truly a magical evening transformed into a winter wonderland with bursts of color everywhere once the new logo was unveiled," said Arizmendi. "The honorees were extraordinary, the entertainers were flawless, the bidders were extremely generous, and the winners were the children and families served by this exceptional organization."
The evening was action-packed with a live auction filled with unique and exceptional opportunities and items hosted by award-winning comedian and actor, Christopher Rich.   The live auction got fast and furious when a bidding war broke out among guests for a signed Elton John band guitar, with band members Davey Johnstone and John Mahon cheering the guests on.   Guests also rushed to outbid each other for a Danube Viking River Cruise and a weekend away at The Langham with a Maserati or Bentley from Rusnak Maserati Pasadena and Bentley Pasadena, part of the Rusnak Auto Group, among other items.
Selected by Miss California USA 2013 Mabelynn Capeluj, some lucky guests were also winners of the opportunity drawings, which included box seats to the Hollywood Bowl and a weekend getaway at the Omni San Francisco Hotel.  And the crowd lifted their paddles for Hillsides during a paddle auction to raise additional funds to help the at-risk families the charity serves.
During the evening, guests were treated to an incredible line-up of talented entertainers, including Nina Fetter & The Feds jazz quartet, "Dancing with the Stars" choreographer Christian Perry and his wife, Annette, violinist Lindsey Stirling, and three-time world champion of magic Jason Latimer, who wowed the audience with his awe-inspiring sleights of hand. Other performers included Jacky Ibarra, who sang the National Anthem, DJ Herick and DJ Lezlee, and recording artists CEEJ and Suzan Brittan Gault. Local talented students included The Polytechnic School dancers, who performed as ballerinas, and along with the Mayfield Senior Dance Conservatory were a flash mob.
Guests were treated to a feast by executive chef at the Langham, Denis Depoitre and his staff, which included shrimp cocktail and stone crab claws for appetizers, a "trio of tomato tower" salad with fresh ovaline mozzarella, micro cilantro, and basil,  and  an entre of horseradish-crusted filet and lemon-thyme poached lobster accompanied by parsnip puree, red potatoes, and a soy bean ragout.  Diners also enjoyed sipping Maddalena Chardonnay and San Antonio Heritage Red, donated by the Riboli family of the local San Antonio Winery.
Toward the end of the evening, Costa thanked guests, telling them, "As people depend on us to provide unconditional support and access to programs and services that improve their lives, we rely on your unconditional support to help us impact their lives."  He gave special thanks to the event's major sponsors, which include Paul Rusnak, Rusnak Auto Group, Wells Fargo, Specialty Car Craft, The Walt Disney Company, Susan and Bill Noce, Bolton & Company Insurance Brokers, Marge and Sherm Telleen, THE Magazine, Susan and Bill Noce, Jacob Maarse Florists, San Antonio Winery & Maddalena Restaurant, EFX-Event Special Effects.
The evening ending with the unveiling of Hillsides' new logo, a colorful pinwheel, representing childhood innocence and the power to turn obstacles into opportunities. Guests were surprised by the confetti bursts in the air as  Mayfield Senior School Vocal Conservatory performed a song from Pitch Perfect
Hillsides is a premier provider dedicated to improving the overall well-being and functioning of vulnerable children, youth, and their families.  The Centennial Gala is just one of many exciting centennial events the charity has planned throughout the year.
To learn more about upcoming events and about Hillsides, visit www.Hillsides.org.