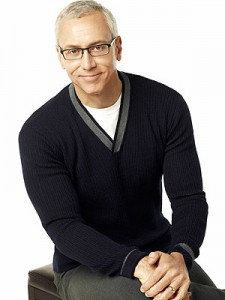 Dr. Drew Pinsky Reveals Prostate Cancer Treatment
Returning from a Caribbean vacation two years ago, Dr. Drew Pinsky felt as if he had been hit with a nasty tropical disease, with chills so violent he went to the hospital.
The illness passed, but at the urging of his wife he went for a follow-up examination that turned up something else: an elevated PSA, a sign of potential trouble in his prostate. He was treated for prostatitis, an inflammation of the prostate, but not getting better, he reluctantly had a biopsy.
"Lo and behold, I have cancer," Pinsky, 55, tells PEOPLE exclusively. "I was doing Lifechangers" – a daytime show on The CW – "and my HLN show was going. My wife and I had this great relationship, very active sexually. This could screw everything up. It was a terrible feeling."
Last July, Pinsky quietly underwent surgery to remove the prostate. He told only a small circle of friends and colleagues, returned to work in 10 days, and has made a complete recovery – and he means complete. As someone who gives out advice on sex, Pinsky speaks frankly about own bedroom prognosis.
"I'm cancer-free," the host of HLN's Dr. Drew on Call (9 p.m. ET) says. "The erectile function is normal, sex drive is normal, bladder works normally. And I don't have to worry about prostate cancer."
More here: http://www.people.com/people/article/0,,20738685,00.html