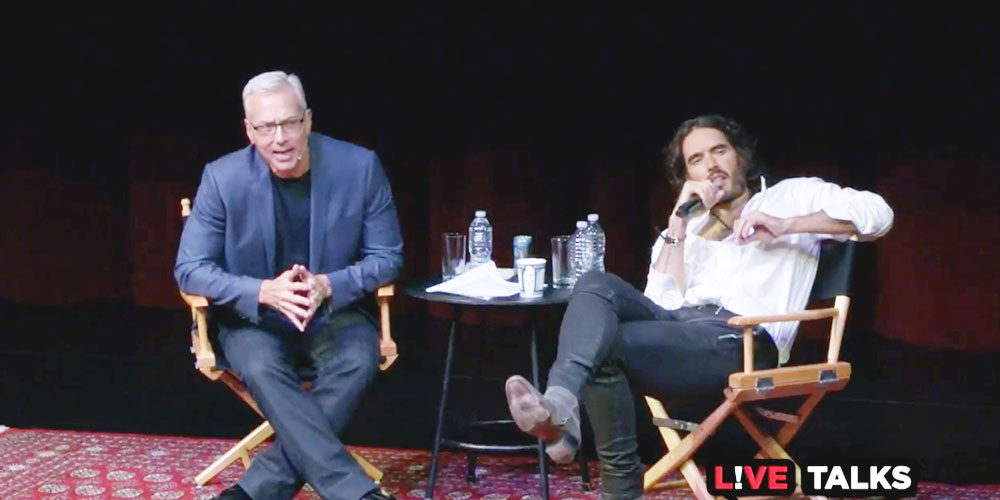 LiveTalksLARussellBrand on You Tube! Or just watch it here.
On October 6, 2017, Dr. Drew and Russell Brand took the stage at a Live Talks LA discussion about Russell's new book Recovery: Freedom From Our Addictions. Watch the full event below!
Enjoyed my experience @LiveTalksLA @rustyrockets @ThisLifePodcast #Youlive https://t.co/dM58MSXGdy pic.twitter.com/3n0HuHy2m0

— Dr Drew (@drdrew) October 7, 2017
RenewEveryday.com posted a recap of the event:
"Dr Drew spent the first thirty minutes of the talk fielding questions from on the topic of emotional trauma. Dr Drew's mastery of the topics of emotional trauma and addiction were astounding. His ability to articulate complex topics in an understandable and relatable way was impressive as always."
Read more at RenewEveryday.com
Before the live discussion, Russell Brand joined Dr. Drew and Bob Forrest for a special This Life #YouLive episode! Listen to the podcast online or watch a replay of the live show below!