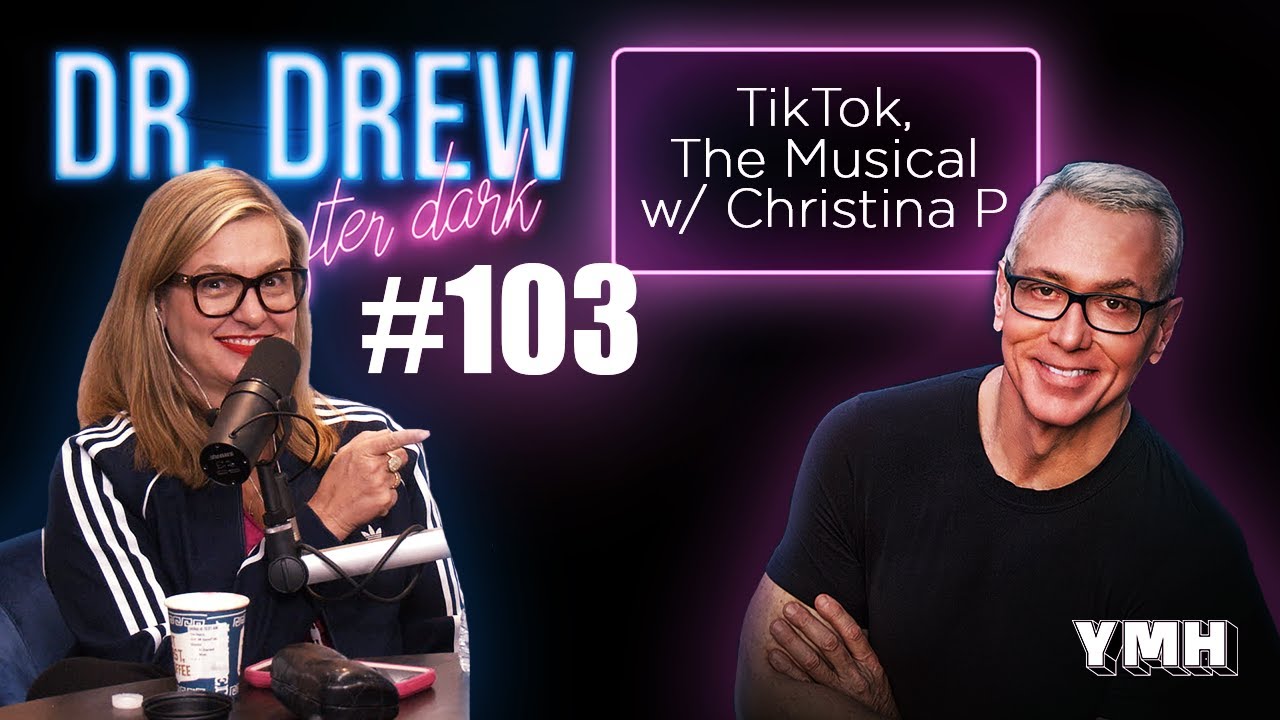 TikTok, The Musical w/ Christina P | Dr. Drew After Dark | Ep. 103
TikTok, The Musical w/ Christina P | Dr. Drew After Dark | Ep. 103
Christina P joins Dr. Drew for this episode of Dr. Drew After Dark. They discuss the COVID vaccine, Armie Hammer's recent controversy, Drew's musical theater background, and a possible YMH musical. They respond to listener questions about an Asian attraction, adult circumcision, a clingy fiance, rectal bleeding, and more. They watch videos of a cool guy rapper, a walker Karen, a dude's big word anthem, and some of CP's TikToks.
SPONSORS:
– Calm is offering a special limited time promotion of 40% off a Calm Premium subscription at https://Calm.com/Drdrew​
– Go to https://liquidiv.com​ and use promo code DRDREW to get 25% off!
– Go to https://www.babbel.com/​ and use promo code DREW for an extra 3 months of service for free
– Go to http://takecareof.com​ and enter code drdrew50 to get 50% off your first Care/of order!