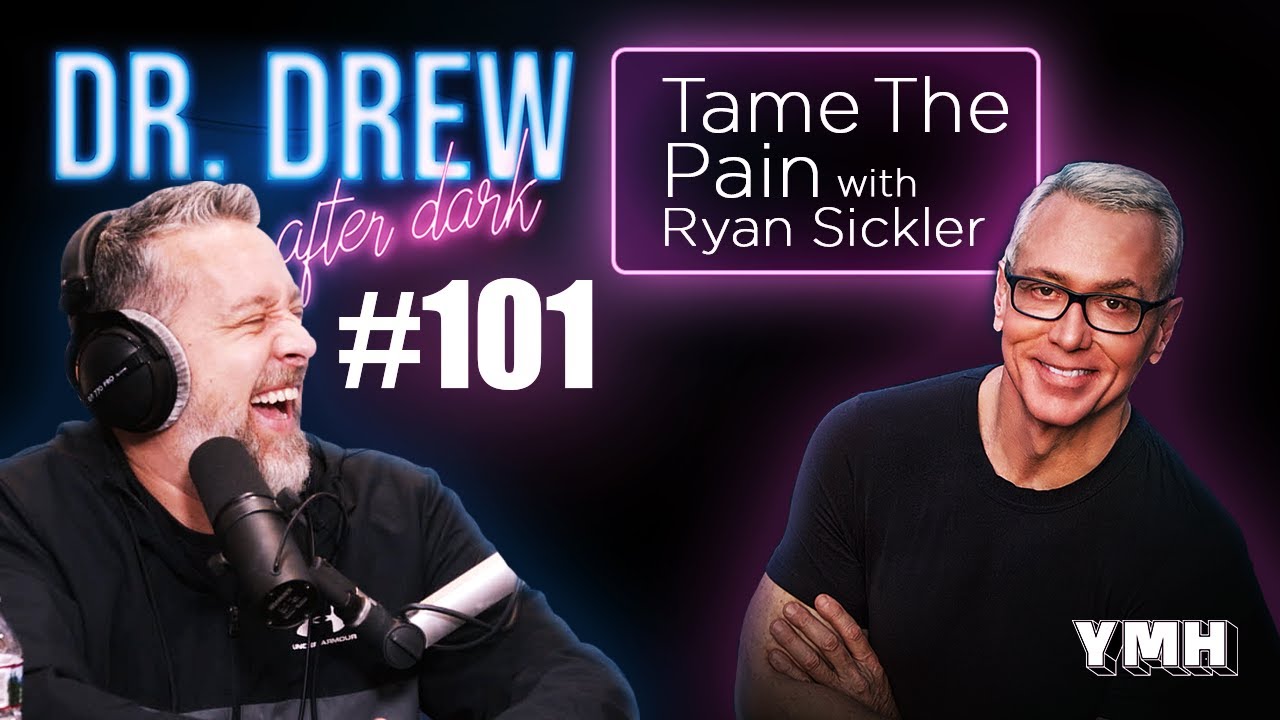 Tame The Pain w/ Ryan Sickler | Dr. Drew After Dark | Ep. 101
Tame The Pain w/ Ryan Sickler | Dr. Drew After Dark | Ep. 101
Ryan Sickler joins Dr. Drew for this episode of Dr. Drew After Dark. They discuss their experiences with COVID-19, why smelling vomit can trigger vomiting, the "Rational Revolution," and if race affects the smell of one's farts. They respond to listener questions regarding testicles that smell like eggs, braille nipples, circumcision scarring, brain shakes, and more. They watch John McAfee lick a shoe, Js getting yelled at on a boat, a Brazilian politician getting busted on a Zoom call, a batch of TikToks, and more!
SPONSORS:
– Go to http://keeps.com/drdrew​ to receive your first month of treatment for free!
– Calm is offering a special limited time promotion of 40% off a Calm Premium subscription at https://Calm.com/Drdrew​
– Go to http://candidco.com/drdrew​ and use code DRDREW to save $75 on your starter kit!
– Go to http://expressvpn.com/AFTERDARK​ right now and you can arm yourself with an extra 3 months of ExpressVPN for FREE!