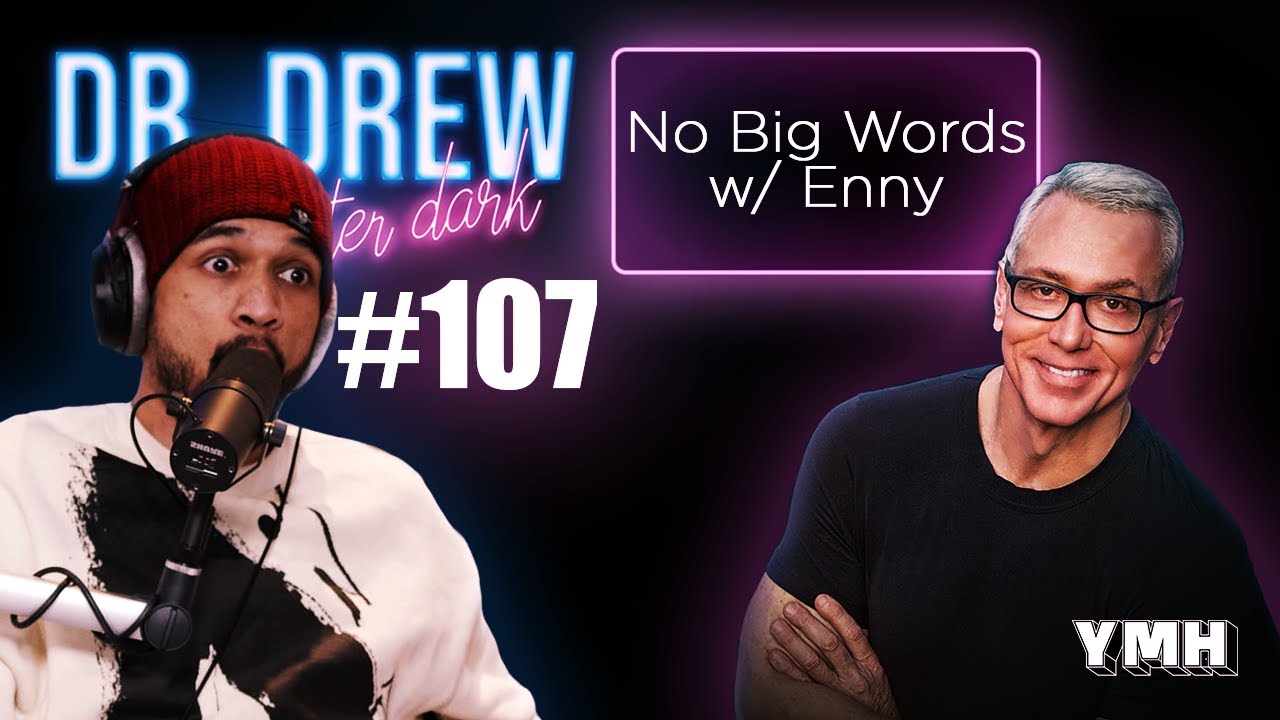 No Big Words w/ Enny | Dr. Drew After Dark | Ep. 107
No Big Words w/ Enny | Dr. Drew After Dark | Ep. 107
Enny joins Dr. Drew for this episode of Dr. Drew After Dark. They play a round of "Mommy or Doctor" and watch clips from this week's YMH including some "Horrible or Hilarious" videos, Christina P's TikToks, and some new cool guys. They respond to listener questions regarding emergency browns, blood in your white, how exercise helps anxiety, and more!
SPONSORS:
– Go to https://HelloNed.com/DREW​ or enter "DREW" at checkout for 15% off your first one-time order or 20% off your first subscription order plus FREE shipping.
– Find out how Upstart can lower your monthly payments today when you go to https://www.upstart.com/DRDREW​.
– Go to https://liquidiv.com​ and use promo code DRDREW to get 25% off!
– Get 10% off your first month at https://betterhelp.com/AFTERDARK​
– Go to https://BrightCellars.com/afterdark​ and receive 50% off your first 6 bottle order.
– Visit https://expressvpn.com/afterdark​ to get three extra months free.