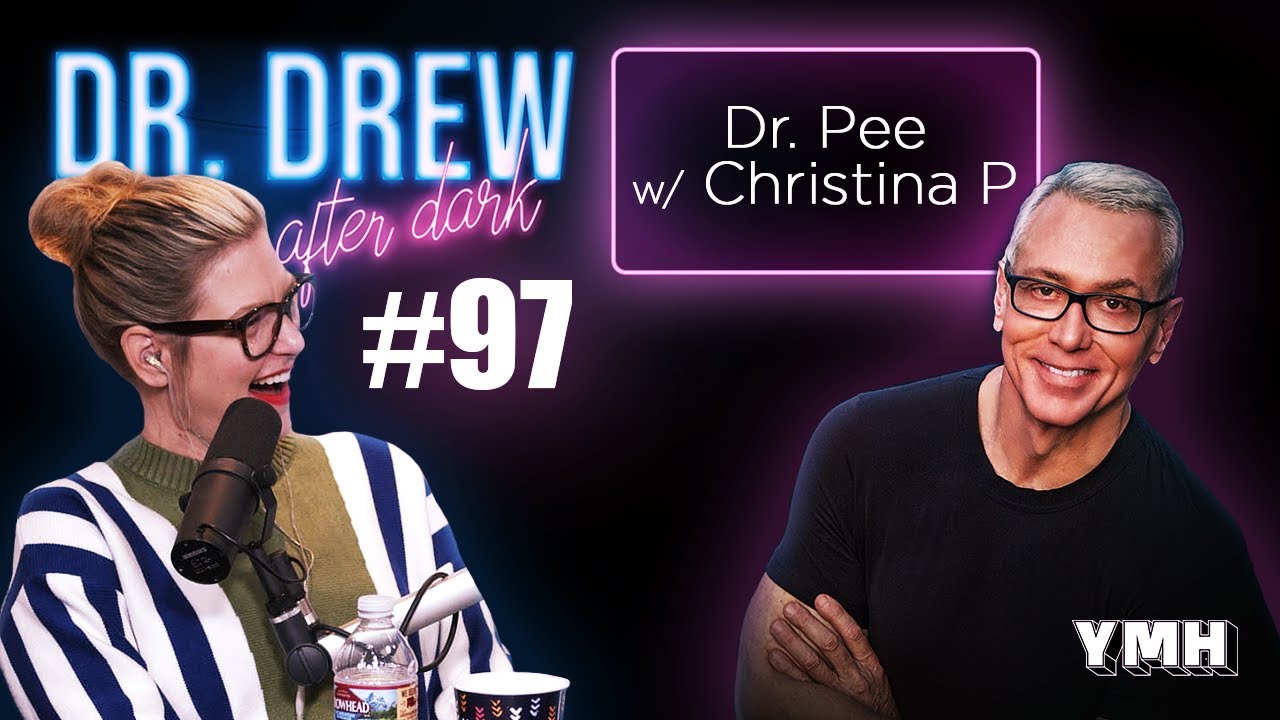 Ep. 97 Dr. Pee w/ Christina P | Dr. Drew After Dark
Ep. 97 Dr. Pee w/ Christina P | Dr. Drew After Dark
Christina P joins Dr. Drew for this episode of Dr. Drew After Dark. They start off by discussing a cool affinity for women stepping on bugs, Hanna-Barbera cartoons, raising boys, and wearing adult diapers. They watch a dude blow snot in his gatorade, and drink it, a scary chiropractic adjustment, a feminist with big words, a "Karen" neighbor fight, and a batch of Christina's TikToks. They respond to questions regarding prostate cancer, whiting while browning, peener curvature, and more!
SPONSORS:
– Go to https://Kamikoto.com/DREW and use the offer code DREW for an extra $50 off.
– Go to https://bspk.me/3dZgEv3 and use code DRDREW to get 20% off your first box when you sign up!
– Go to http://liquidiv.com and use promo code DRDREW to get 25% off!
– Go to http://stamps.com and click on the microphone at the top of the homepage and type in DRDREW to claim your special offer today!