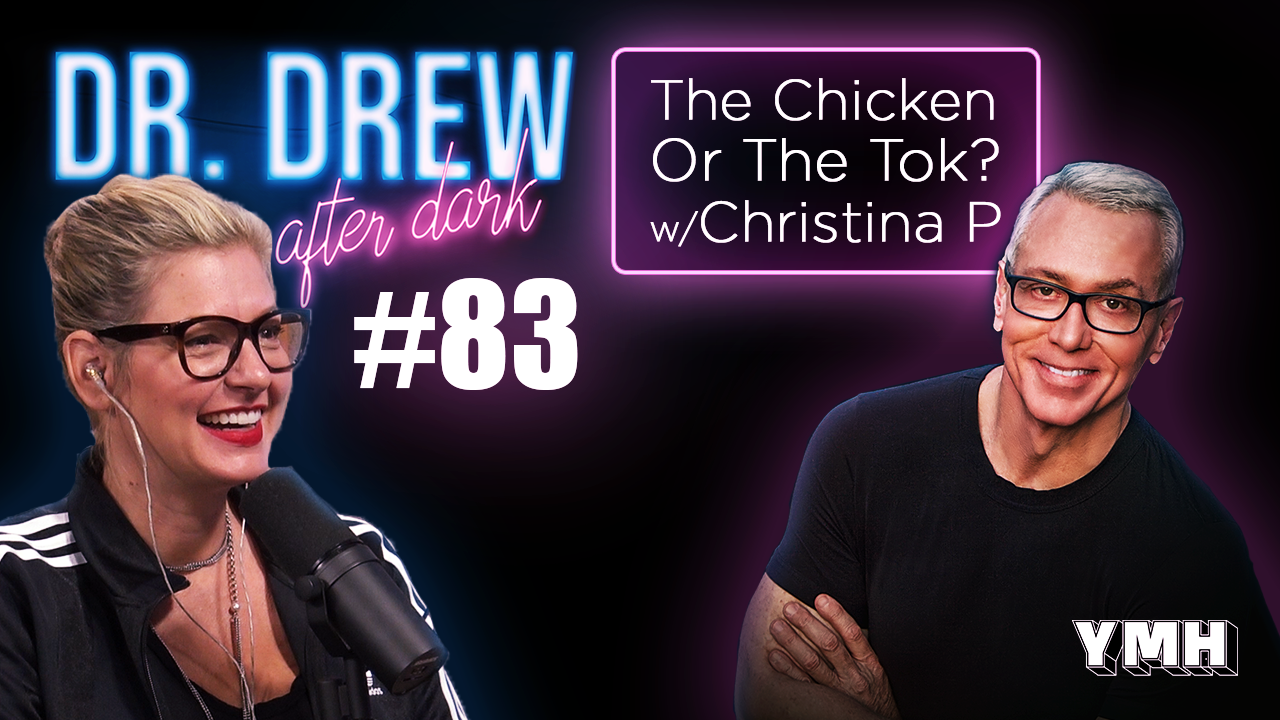 Dr. Drew After Dark | The Chicken Or The Tok? w/ Christina P | Ep. 83
SPONSORS:
-Go to http://candidco.com/drdrew and get started today with Candid's risk-free starter kit and $75 off!
-Go to http://expressvpn.com/afterdark and get an extra 3 months of ExpressVPN for free!
Christina P sits down with Dr. Drew for this episode of Dr. Drew After Dark. They discuss 90 Day Fiance, Hedonism II, sex after Tom Segura's vasectomy, and Drew and CP's Rational Revolution. They watch a video of the Dry Dab King doing a dab out of mud, a cool guy who's addicted to gasoline, a guy who got busted stealing a tire, a male Karen at Dunkin Donuts, Mr. Whytefolkz on white women, and, of course, Christina's TikToks. They respond to viewer voicemails and emails concerning peener size and height, medically induced premature white, high libido after giving birth, and fun sleeping partners.